New & Used Ford Box Truck Prices, Reviews, Complaints & Company Overview
-->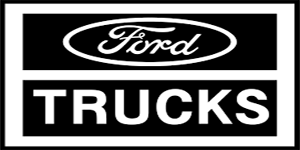 Ford is a leading name in the automotive industry, manufacturing cars, SUVs, trucks, and vans to suit a variety of needs and wants. With a goal of constant self-improvement, Ford works hard to bring their customers the perfect vehicle for them.
About Ford Motor Company
The Ford Motor Company was founded by Henry Ford and associate investors in 1903. Their introduction of the Model T changed the game and set the new manufacturer at the forefront of the automobile industry. Ford is a global company, with authorized dealers placed in countries all over the world. The company boasts 160,000 employees across the globe and more than 2 million vehicles sold per year in the United States alone.
The number one priority for Ford is, and always has been, their customers. The company strives to improve the quality of its offerings every day, knowing that the higher the quality of their vehicles, the happier their customers are. Above all else, Ford works to produce reliable cars that make their customers lives easier.
Free Box Truck Quotes From Top Dealers!
Ford Products
Ford offers a variety of box trucks for different purposes. Some of these trucks include:
Chassis cab: Some of the most rugged trucks on the market, these Ford Class 3-5 chassis cab Super Duty trucks (F-350, F-450, F-550) are built to withstand even the most difficult conditions. With fully boxed steel under-cab frames, TorqShift six-speed automatic transmission, and a 40,000 pound GCWR, these trucks out-perform every other vehicle in their class.
E-Series: A popular choice for Class 3-4 cutaway vans, Ford's E-Series is used in a variety of industries, such as bus and shuttle transport, commercial trades, and emergency services. The E-Series is available in E-350 single rear wheel models, as well as E-350 and E-450 dual rear wheel models.
F-650 and F-750: These Ford medium duty trucks are built for dependability and durability, allowing you to get the most out of your Ford truck. They are available in crew, regular, and super cab configurations. F-650 and F-750 trucks are made to handle tough conditions and feature TorqueShift six-speed automatic transmissions with double overdrive.
How Much Do Ford Box Trucks Cost?
There are multiple factors that contribute to the price of Ford box trucks, so it is difficult to determine an exact cost. Prices vary based on the level of customization, size of the truck, and the dealer you purchase through. What follows is a general pricing guide to provide an idea of what you can expect to pay for your Ford box truck.
A 2018 Ford E-350 cutaway with a 6.2L Flex Fuel V8 engine, 205" wheelbase, and a six-speed automatic transmission has an average cost between $37,000 and $44,000.
A 2018 Ford Super Duty F-450XL with a 6.8L three-valve SOHC EFI V10 engine, 205" wheelbase, 16,500 pounds GVWR payload package, and a six-speed automatic transmission has an average cost between $40,000 and $50,000.
A 2018 Ford F-650XL with a 6.9L Triton V10 gas engine, 218" wheelbase, and a TorqueShift HD six-speed transmission in a regular cab configuration has an average cost between $60,000 and $70,000.

Used Ford box trucks are also an option and almost always come at a lower price. For example:

A 2015 Ford F-450 with a 4x2 drivetrain, 16,500 pounds GVWR, and a Triton 6.8L V10 engine in a standard cab configuration has an average cost between $30,000 and $35,000.
However, if the vehicle is going to be a central aspect of your operations, it is recommended to stick with a new model.
Ford Box Truck Reviews
Reviews for Ford box trucks are overwhelmingly positive, with many customers considering them to be some of the best vehicles you can get. Customers commonly praise Ford box trucks for their durability and performance, especially when it comes to the F-650. But realistically, customers find Ford vehicles across the board to be superior in quality and capability in comparison to others.
There is not much in the way of negative reviews for Ford box trucks. Some people have complaints about issues with used models, stating that there were problems with the vehicle that they were never told about. It should be noted, though, that used vehicles tend to come with more problems than new ones and that any of those issues should be disclosed by the dealer.
As with any other product or service, it is a good idea to read through all available reviews before making your final purchasing decision. Ask around to see how the trucks have performed for others, as it is the clearest indication of how it will perform for you. And never buy a used box truck without first taking it for a test drive and/or having a mechanic look at it.
Author: Angela Escobar
Compare Competing Prices From The Best Box Truck Pros