New & Used International Box Truck Prices, Reviews, Complaints & Company Overview
-->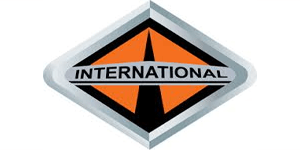 A subsidiary of Navistar International, the International Truck and Engine Corporation is one of the leading producers of heavy-duty, medium-duty, and severe-service trucks. Whatever your box truck needs may be, International has you covered.
About International Box Trucks
International has a long history, initially founded in 1902 as International Harvester in a merger between Deering Harvester Company and the McCormick Harvesting Machine Company. They sold off the majority of their agriculture division in 1985 and in 1986 became the Navistar International Corporation. Though their agricultural division had been sold, the company retained their engine and truck divisions, and so production of engines and trucks continue today through their subsidiary, International Truck and Engine Corporation.
The company has been producing medium- and heavy-duty trucks for decades, with a focus on innovative and reliable products. International is a leading name in the truck industry and even manufactured the Power Stroke engine used in Ford heavy-duty trucks. The company works to build lasting relationships with its customers based on reliability and trust, because at International, the customer always comes first.
Free Box Truck Quotes From Top Dealers!
International Box Trucks
It doesn't matter if you're driving between job sites or trying to move through traffic-congested areas, International has a truck to help. International medium-duty trucks offer more durability than the bigger classes, but are just as durable. Medium-duty box trucks from International include:
DuraStar: Fuel-efficient and highly reliable, DuraStar from International offers five different automatic transmission types, as well as crew cab, day cab, and extended cab configurations. You can also choose between a Cummins B6.7 200 to 360 horsepower engine with 520 to 800 pound-feet of torque, a Cummins L9 260 to 380 horsepower engine with 720 to 1,250 pound-feet of torque, or a Navistar N9 274 to 330 horsepower engine with 800 to 950 pound-feet of torque.
MV Series: International's MV Series is built with a focus on connectivity and to be used for a wide variety of applications. Set up your MV Series truck with whatever features works best for you, such as an emergency vehicle transmission or Rugged Duty Series five- or six-speed automatic transmission. These trucks offer the same Cummins engine options as DuraStar, as well as crew cab, day cab, and extended cab configuration.
How Much Do International Box Trucks Cost?
It is difficult to provide an exact price for International box trucks, as factors such as the level of customization, size of the truck, and the dealer you purchase through affect the total cost. What follows is a general pricing guide to provide an idea of what you can expect to pay for your International box truck.
A 2018 International DuraStar 4300 with a 254" wheelbase, 25,999 pound GVWR, and a Cummins ISB engine has an average cost between $80,000 and $86,000.
A 2020 International MV Series truck with a 266" wheelbase, 25,999 pound GVWR, 300 pound PALFINGER liftgate, and a Cummins B6.7 260 horsepower diesel engine has an average cost between $86,000 and $92,000.

Dealers usually have used models available as well, which come at a lower price. For example:

A 2013 International DuraStar 4300 with a 254" wheelbase, Allison 2500-HS six-speed automatic transmission, and an International 230 horsepower Turbo Diesel engine has an average cost between $30,000 and $35,000.
However, if your truck is going to be central to your daily operations, it is recommended that you stick with a new model.
International Box Truck Reviews
Overall, customer reviews for International box trucks are positive. Customers commonly praise the company for their vehicles' durability, stating that even International's medium-duty trucks are able to handle whatever is thrown at them. People especially enjoy the MV Series, with some saying that the combination of the Allison six-speed transmission and Cummins L9 engine offer superior launch power that enables them to make more stops in less time.
While reviews are mostly positive for International box trucks, there are some that claim to have issues with the company's trucks. There are customers who have stated that it can be tricky to get the best truck configuration, especially when you use the truck for multiple applications. Others have talked about issues with used vehicles, saying that there were problems with the truck that they had never been told about. It should be noted, though, that these are common complaints across all makes of box truck and have more to do with making sure you know what you need from the truck as well as dealer honesty, respectively. As with any other product or service, it is important to read all available reviews before making your final purchasing decision. Take used vehicles for a test drive before driving, have your mechanic peek under the hood, and don't be afraid to ask others about their experience with the truck.
Author: Angela Escobar
Compare Competing Prices From The Best Box Truck Pros