New & Used Isuzu Box Truck Prices, Reviews, Complaints & Company Overview
-->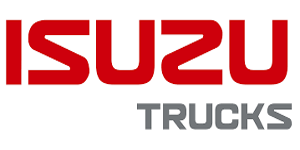 Isuzu is a Japanese manufacturer whose principal focus is the design and production of commercial vehicles and diesel-powered engines. The company's low cab-forward truck design has been America's top-selling vehicle of its type and class for over 30 years.
About Isuzu Motors
Isuzu Motors was founded in Tokyo over 100 years ago, in 1916. Their first vehicles hit the road under the name Wolseley Motors Limited. Over the following decades, Isuzu experienced a variety of name changes before finally landing on Isuzu in 1949.
The company sold its first vehicle in the United States, the Chevrolet LUV, in 1972, a year after General Motors bought a 34 percent stake in the company. Numerous vehicles followed before Isuzu introduced its low cab-forward truck in 1984. Two years later, this design became America's best-selling truck of its class. It still holds this position today.
Free Box Truck Quotes From Top Dealers!
Isuzu Box Trucks
Isuzu manufactures two series of box trucks, N and F.
The Isuzu N-Series
Available in four different models with variations in cab type, wheelbase, powerplant, and GVWR and GCWR to meet any need. Models include NPR, NPR-HD, NPR-XD, NQR, and NRR, with each model available in either gas or diesel.
N-Series gas specs include:
A 6.0L, V8, 297 hp engine with a design life of 200,000 miles and 372 pound-feet of torque
Standard cab: Length from 10' to 20', wheelbase 109" to 176", and GVWR ranging from 12,000 to 14,500 pounds
Crew cab: Seats seven, length from 12' to 16', wheelbase 150" to 176", GVWR ranges from 12,000 to 14,500 pounds
CNG and LPG capability
Easy driving thanks to exceptional maneuverability and visibility

N-Series diesel specs include:

Standard cab: Length from 10' to 24', wheelbase 109" to 212", and GVWR ranging from 13,000 to 19,500 pounds
Crew cab: Seats seven, length from 12' to 16', wheelbase 150" to 176", GVWR ranges from 14,500 to 19,500 pounds
Exceptional maneuverability and visibility make this an easy-to-drive vehicle
The Isuzu F-Series
This series features a single model, the FTR. Available in diesel only, this is a powerhouse truck with fantastic operating distance thanks to a 50-gallon aluminum fuel tank (larger wheelbases have a standard 100-gallon tank). The engine is rated to 375,000 miles before it needs an overhaul.
Specs include:
A 5.2L 4HK1-TC turbocharged, 215 hp engine with 520 pound-feet of torque
A 6-speed, power take-off-capable, Allison 2550 RDS automatic transmission
Front axle capacity of 12,000 pounds, rear axle capacity of 19,000 pounds
11R22.5 tires with 22.5" x 8.25" steel wheels
GVWR of 25,950 pounds
How Much Do Isuzu Box Trucks Cost?
The following prices are very general guidelines. Vehicle costs vary widely based on the options you choose, add-ons, how many models the dealer has in stock, and your location. Choose Request a Quote at the top of this page for more accurate pricing.
Isuzu FTR box truck, 2018, 24' length, 96" height, side door, hardwood floor, 2 E-track rows, tuck under lift gate, translucent roof, and the above engine specs, costs $78,000 to $83,000 on average
Isuzu NPR HD box truck, 2018, with above gas engine specs plus AC, power windows, power locks, tilt steering, cruise control, AM/FM/CD stereo, E-track, plywood lining, translucent roof, step bumper, heated mirrors, and seating for three costs $38,000 to $43,000 on average
Isuzu NPR XD box truck, 2018, with above diesel engine specs, automatic 6-speed transmission, with AC, power steering, power brakes, tilt steering, cruise control, AM/FM/CD stereo, power windows, power locks, 12' landscape dump and storage package, with seating for three costs $52,500 to $57,000 on average
Used Isuzu NPR HD, 2017 model, with EFI 6.0L gas-powered V8 engine plus AC, power windows, power locks, cruise control, AM/FM/CD stereo, 14' aluminum body with roll-up door and step bumper costs $36,000 to $42,000 on average
Used Isuzu NPR, 2013 model with a 5.2L 4HK1-TC engine with 100,000+ miles, 16' body, Thermo King T-600-50, and Isuzu warranty costs $35,000 to $40,000 on average
Please note that experts recommend not relying on a used vehicle if your daily operation requires a box truck.
Isuzu Box Truck Reviews
For the most part, Isuzu customers like their vehicles. Reviewers state that the vehicles are well-constructed, don't have unnecessary components, few wiring or computer issues, and any issues that pop up can be handled by an independent mechanic instead of hauling the vehicle to the dealership.
Ratings vary somewhat for the FTR compared to the NPR. This is due, at least in part, to the fact that the company stopped making the NPR for a couple of years, possibly due to the issues customers had, and is only now reintroducing it. The FTR, on the other hand, has much higher ratings.
Reviews for the NPR:
Older N-Series models have higher ratings than the more recent trucks do. Happy customers claim that the trucks require little in the way of service, that the mileage is great (for a box truck), and that their NPR has been a reliable vehicle even after 10+ years.
N-Series vehicles from 2010 forward, however, have much lower ratings. Common complaints include:
Rock-hard suspension
Wind noise through door seals
Poor handling
Cheap plastic components
Weak power at highway speeds, particularly on an incline
Poor driver seating position
Steering wheel off center
Reviews for the FTR:
FTR drivers are much happier with their trucks. The cab in particular earns rave reviews for being extremely comfortable, having well-placed mirrors, excellent visibility, lots of dash storage, and being very wide with a lot of space between the seats.
The truck is also quiet, with one reviewer saying it was quieter at full speed than most trucks are when they're idling. Another reviewer said the truck is so quiet that he's not sure if it's less powerful than the model it replaced (the T6500) or if he just assumes that it is because it's so much quieter.
As for negative comments about the FTR, there aren't many out there, but we found a few (although the overall reviews were positive). They include:
Ride isn't as smooth as in a traditional cab
Isuzu diesel engines feel as though they were loosely assembled
Truck often feels overpowered
The truck bounces a bit when you hit the accelerator
Author: Angela Escobar
Compare Competing Prices From The Best Box Truck Pros