New & Used Freightliner Box Truck Prices, Reviews, Complaints & Company Overview
-->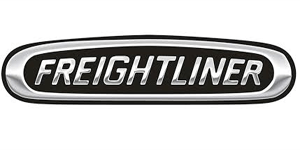 Freightliner Trucks is a company focused on innovation and quality, manufacturing Class 5 to 8 trucks for a variety of commercial purposes. They are a division of Daimler Trucks North America LLC, the leading heavy-duty truck manufacturer of North America.
About Freightliner
The Freightliner Corporation got its start in the late 1930s when Leland James, president of Consolidated Freightways, presented truck manufacturers with an idea of using aluminum instead of steel to build truck components. People were not receptive to James' ideas, and so he hired a team of engineers to build the vehicles himself.
Durable, lightweight, and with a cab-over-engine design, the trucks were a huge success. Freightways Manufacturing Company was established in 1940, before changing their name to the Freightliner Corporation in 1942.
Freightliner was purchased by Daimler-Benz in 1981, allowing them to become the leading name in heavy-duty trucks by 1992. In 2008, Freightliner LLC officially became Daimler Trucks North America LLC.
For more than 75 years, the company has worked to provide high quality, innovative vehicles for its customers. Freightliner has been a pioneer of the trucking industry, consistently producing the best of the best.
Free Box Truck Quotes From Top Dealers!
Freightliner Products
Freightliner box trucks are made to get the job done. The Freightliner M2 106 is a versatile yet powerful medium-duty truck that offers multiple configuration options for whatever your needs may be. This truck features clear frame rails, a multiplex wiring system, and GVWR up to 66,000 pounds. Some of the configurations available for the M2 106 include:
Allison automatic axles: M2 106 Freightliner trucks offer multiple axles to choose from, such as AWD Steer axles (up to 18,000 pounds), Steer axles (up to 20,000 pounds), Single Drive axles (up to 30,000 pounds), and Tandem axles (up to 46,000 pounds).
Engines: Freightliner M2 106 trucks offer enhanced customization, which means different engine configurations. Cummins options include a B6.7 200 to 325 horsepower engine with 520 to 750 pound-feet of torque or an L9 260 to 350 horsepower engine with 720 to 1150 pound-feet of torque. Detroit options include a DD5TM 210 to 230 horsepower engine with 575 to 660 pound-feet of torque or a DD8 260 to 350 horsepower engine with 660 to 1050 pound-feet of torque.
Transmissions: Freightliner offers their M2 106 trucks with either Eaton Fuller automatic transmissions or Eaton Fuller manual transmissions.
How Much Do Freightliner Box Trucks Cost?
The cost of Freightliner box trucks varies based on the level of customization, size of the truck, and the dealer you purchase through, so it is difficult to provide a exact cost. We offer this general pricing guide to provide an idea of what you can expect to pay for your Freightliner box truck. Click Request a Quote for a more accurate estimate from multiple box truck dealers.
A 2020 Freightliner Business Class M2 106 with an automatic transmission, B6.7 Cummins 250 horsepower diesel engine, 270" wheelbase, and 26,000 pound GVWR has an average cost between $85,000 and $93,000.
A 2020 Freightliner M2 106 with an automatic transmission, Detroit DD5 230 horsepower diesel engine, air brakes, and 26,000 pound GVWR has an average cost between $70,000 and $80,000.

Dealers typically also have used models available for sale at a lower cost. Though it is not recommended to purchase a used model unless the vehicle is not intended to be a central part of your operations.

A 2013 Freightliner Business Class M2 box truck with a 256" wheelbase, automatic transmission, and a Cummins ISB 230 horsepower engine has an average cost between $45,000 and $52,000.
Freightliner Box Truck Reviews
Freightliner is a company at the top of the truck industry with decades of experience behind them, so it comes as no surprise that the majority of customer reviews are highly positive. It is common to find customers praising Freightliner for their enhanced customization options that allow people to build the vehicle that works best for their needs. Customers also enjoy the performance of Freightliner trucks, finding that their abilities are nearly unmatched.
There are not many negative reviews for Freightliner box trucks. Some customers feel that the vehicles are too expensive, with performance not matching up to the price point. Others have talked about issues with or overpriced used models, but it should be noted that those problems have more to do with the dealer than with Freightliner.
Always be sure to read through any available reviews before making your final purchasing decision. The best way to see how a vehicle will work for you is to see how it has worked for others, so don't be afraid to ask around and see how people feel about it. Before purchasing a used Freightliner truck, take it for a test drive and have your mechanic look under the hood.
Author: Angela Escobar
Compare Competing Prices From The Best Box Truck Pros