New & Used Nissan Box Truck Prices, Reviews, Complaints & Company Overview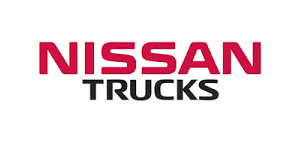 Japan's Nissan Motor Company has been an innovator in the automotive industry since the 1930s. In the beginning, Nissan relied on American technology in its vehicle designs. In fact, the company's chief designer was American engineer William Gorham, and its early designs and facilities came from Graham-Paige, one of America's early auto manufacturers. Today, Nissan has manufacturing facilities in 20 countries.
About Nissan
As with most automobile manufacturers, Nissan has a long history that includes numerous name changes, mergers, and breakups. The company began as Kaishinsha Motor Car Works, which became Japan's first automaker in 1911. Three years later, the company released its first vehicle, the DAT.
In 1934, after numerous name changes, the company became Nissan and the following year implemented its integrated assembly system. Out of this plant, airplanes, trucks, and engines made their way to Japan's military.
Nissan did not begin shipping cars worldwide until the 1950s. When it did, the company used the name Datsun. For most of the next three decades, Americans bought Nissan cars under the Datsun name.
Today, Nissan is one of America's most popular auto brands. The company manufactures a wide variety of personal and commercial vehicles. However, none of the vehicles in the current Nissan line is called a "box truck." Instead, the company builds two series of cargo vehicles that replaced its former box truck line.
Free Box Truck Quotes From Top Dealers!
Nissan Products
Nissan offers two types of work vans, the NV Cargo and the NV Compact Cargo.
The Nissan NV Cargo
This vehicle includes both high roof (the NV2500 and NV3500) and standard roof (NV1500, NV2500, and NV3500) models. These cargo vans maximize floor space with a flat wall design, which also creates open space at the top of the cargo area.
NV Cargo specs include:
Choice between a 4.0L V6, 261 hp engine and a 5.6L V8, 375 hp engine
A 5-speed, automatic transmission with Nissan direct ignition system
Payload capacity range of 2,730 to 3,720 pounds
GVWR range between 8,500 and 9,900 pounds
The Nissan NV200 Compact Cargo
This tight little vehicle might surprise you with its cargo volume, which measures 122.7 cubic feet. The rear doors slide open to comfortably take 40" x 48" pallets. If you're looking for a vehicle that can hold substantial cargo while still maneuvering city streets, this is it.
NV200 Compact Cargo specs include:
A 2.0L, 16-valve, 4-cylinder, DOHC, 131 hp engine
Xtronic continuously variable transmission with Nissan direction ignition system
Payload capacity range of 1,450 to 1,480 pounds
GVWR of 4,772 pounds
How Much Do Nissan Cargo Trucks Cost?
Vehicle prices vary according to the model you choose, additional features, dealer stock, location, and more. The following is a general guideline. For more accurate pricing, please click Request a Quote at the top of this page.
Nissan NV200S, 2018 model, with front-wheel drive and the specs listed above, costs between $21,000 and $27,000 on average
Nissan NV1500SV, 2018 model, with a standard roof, V6 engine, and specs listed above, costs between $29,000 and $36,000 on average
A used Nissan UD 1400, 2010 model, that seats three and features a 16' box, 4-cylinder turbo diesel engine, automatic transmission, GVWR of 14,500 pounds, with AC, power windows, and power locks, has an average cost of $10,000 to $11,500
A used Nissan UD 2600, 2012 model, with a 7.0L 220 hp engine, Allison 4-speed automatic transmission, 26' x 109" x 102" body, lift gate, and air brakes, averages between $40,000 and $50,000
Although you save money with a used vehicle, new is recommended for any business that relies on its box truck for day-to-day operations.
Nissan Cargo Vehicle Reviews
Reviewers don't list many mechanical complaints about the Nissan NV series of vehicles. They appreciate the amount of cargo space available, as well as the three different payload options, which let you get the amount of truck you need. The appearance straddles the line between truck and van, which is why you see reviewers use both terms to describe these vehicles.
The price is right for many, particularly companies who truly need only a medium-duty vehicle for transporting goods. Reviewers also note that the cab is comfortable and spacious. If you occasionally tow large loads, reviewers recommend the V8 upgrade for the NV2500 and NV3500 models.
Reviewers note that these trucks have limited insulation, which makes for a noisy ride. The cargo area is essentially an empty box when there's no cargo, so you hear every bit of road noise. It's also a bouncy ride without any cargo, as the suspension is designed to handle the maximum payload, not an empty van.
The steering is described as light but unresponsive, so the vehicle isn't as maneuverable as its size suggests. All in all, though, reviewers suggest that the line is worth the price tag, particularly if you don't need a powerhouse or if yours is a growing business with limited capital.
Author: Angela Escobar
Compare Competing Prices From The Best Box Truck Pros