American Leasing Financial Equipment Leasing Rates, Reviews, Complaints & Company Overview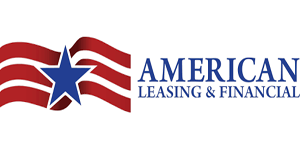 American Leasing and Financial offers financing to a variety of organization sizes, types, and industries, including traditionally restricted industries and startups. The company funds commercial equipment leases in all 50 states and prefers to work with companies that have at least a C credit rating.
About American Leasing and Financial
Tom Davis founded American Leasing Company in 1990 with the goal of making commercial financing accessible to the average small business owner. Before the decade was over, the company was able to offer clients in-house funding via American Leasefund, Inc.
Operating today under the name American Leasing and Financial, the emphasis is forming client relationships that extend beyond the signing of a contract. Although the company built its reputation serving clients in the Pacific Northwest, it finances new and used equipment loans and leases for businesses throughout the United States.
American works to supply equipment to a number of different industries, including construction, farming, heavy equipment, logging, and restaurants. The company still focuses its efforts on giving small and mid-sized businesses an equal shot at obtaining the funding they need to be successful. American Leasing is expanding its services in 2018, giving customers even more options.
Free Equipment Leasing Quotes From Top Companies!
American Leasing and Financial Services
American Leasing and Financial offers in-house financing to fulfill the equipment needs of businesses in nearly any industry. The list of equipment they'll finance includes:
Computer hardware and software
Fitness equipment
Heavy equipment for construction companies
Industrial equipment
Logging equipment
Manufacturing equipment
Material handling equipment such as forklifts and pallet jacks
Medical equipment for a variety of specialties, including chiropractic, dental, general practice, emergency care, and veterinary
Restaurant equipment and furniture for both back and front of house
Signage
Transport vehicles, including rolling stock
American Leasing has a pre-approval process that allows you to shop and negotiate, since you know what you can expect in the way of financing. The company offers different programs based on your credit rating (A, B, or C) as well as whether yours is an established business or a startup.
For most clients, there is no down payment, although you will have to pay your first and last payment upon signing. American Leasing offers financing for equipment costs between $5,000 and $1.5 million, with your choice between annual, quarterly, and monthly payments. Seasonal businesses can also choose the company's skip payment option.
Equipment finance agreements have no residual due at the end of the term. Lease options include:
$1 buyout
Built-in residual
Fair market value lease
10 percent residual at end of term
Term options range from 12 months (1 year) to 72 months (6 years).
Whether you choose to lease or finance your equipment, all of American Leasing's contracts end with you owning the equipment.
For customers with credit challenges, American Leasing and Financial offers options such as collateral, cosigners, and down payments to help them qualify.
What Are the Rates for American Leasing and Financial?
The cost to lease or finance equipment varies widely based on numerous factors, including:
Your credit rating
Your payment history
The amount being financed
Your industry
Where your business is located
No financial company provides its rates online as there are simply too many variables. In addition, interest rates fluctuate, sometimes daily depending on market volatility. For more accurate pricing, choose the Request a Quote button at the top of this page. The following is a general idea of rates and typical monthly lease payments.
Finance rates go down as the amount financed goes up. For a lease under $100,000, the average finance rate ranges between 8 and 20 percent.
Financing equipment in excess of $100,000 typically gets you a rate between 6 and 8 percent.
Monthly lease payments average around $50 for every $1,000 leased. Therefore, leasing $5,000 worth of equipment gets you an average monthly payment of $250, $20,000 would be $1,000, and so on.
Calculator.net offers a lease calculator to help estimate your monthly lease payment. If your credit isn't great, you can get a lower payment by negotiating down the price of the equipment.
American Leasing and Financial Reviews
American Leasing and Financial has overall positive ratings, with clients expressing satisfaction with the company's service and variety of finance options. The pre-approval service is especially popular, with customers stating that knowing what they could afford to spend ahead of time made it easier to prioritize based on their available budget.
Complaints filed with the Better Business Bureau were resolved. In both complaints, the customer wanted their down payment back, stating that American's refund policy was unclear. In both instances, the company resolved the issue to the customers' satisfaction.
Author: Angela Escobar
Compare Competing Prices From The Best Equipment Leasing Pros