CIT Group Equipment Leasing Rates, Reviews, Complaints & Company Overview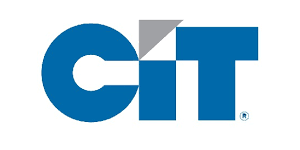 In addition to its consumer banking services, CIT Group provides equipment financing and leasing services to small and medium sized businesses. The company's assets total approximately $50 billion, ensuring it has the financial stability to back these commercial banking services. In addition, CIT offers online banking and retail branches in California under the name OneWest Bank.
About CIT Group Equipment Leasing
Founded in 1908 by Henry Ittleson, this year marks CIT's 110th birthday. From its Missouri birthplace, the company moved across America and even into Canada. CIT Group helped finance America's early forays into mass production and corporate organization. The Great Depression and World War II brought many changes to the country both politically and financially. Throughout this period, CIT maintained its belief in the underlying principles of the United States.
The decades after the war brought a new era of American expansion and CIT was there with capital to help fuel the country's incredible growth. When the postwar boom ended in the mid-'60s, CIT responded by redefining its core business offerings. The company was well-positioned for the technology explosion of the 1990s. By making significant adjustments, CIT made it out of the financial crisis of 2008. Today, the banking powerhouse is still considered an innovator in the world of finance, with a variety of commercial products designed to ensure its clients' success.
CIT Group Equipment Leasing Services
CIT Group offers its commercial clients a variety of equipment leasing and finance options.
CIT Equipment Finance
Designed for small and middle market companies, CIT Equipment Finance helps organizations in a variety of industries grow their business. The company ensures it has the funds to finance these ventures via investment portfolios in key markets, including technology, healthcare, and franchise finance. Assets from these investments fund a variety of transactions. The typical small ticket item ranges between $25,000 and $50,000, with mid-ticket transactions starting at $250,000.
Free Equipment Leasing Quotes From Top Companies!
Services within the CIT Equipment Finance platform include:
Customized financing structures
Financing for channels, cloud solutions, and managed services
Leases, both capital and operating
Loans for collateral or cash flow
One-on-one personal services for major accounts
Programs for discounting and ownership
Portfolio acquisitions
Capital Equipment Financing
Expand operations without tying up financial resources – cash or credit – with CIT Capital Equipment Financing. Services include:
Leases and loans for both new and used equipment
Equipment refinancing
Sale and leaseback options
Debt financing
Equipment capital expenditures leasing line of credit
Cash flow loans
Asset-based credit lines
CIT Direct Capital
This lender provides fast, affordable equipment and working capital financing to small and mid-sized businesses. The automated process is quick and easy, with most transactions totaling less than $100,000 and a maximum finance amount of $1 million.
Industries that qualify for CIT Direct Capital include:
Commercial vehicles
Constructions
Franchise and other restaurants
Hospitality
Machinery
Medical
Printing
Technology
What Are the Leasing Rates for CIT Group?
Leasing rates vary so widely that no legitimate finance company lists its rates online. Financing or leasing commercial equipment costs vary based on a number of factors, including:
The amount being financed
Your industry
The location of your business
Your company's credit rating
Your company's payment history

In addition, market volatility causes rapid fluctuation in interest rates. When you're dealing with tens of thousands of dollars, a quarter of a percentage point can make a significant difference. All that said, the following offers a general idea on typical rates and monthly lease payments. Expect to pay a higher rate if your credit rating is less than ideal.

As the amount financed increases, finance rates go down. Leasing less than $100,000 worth of equipment has average finance rates between 8 and 20 percent.
Leasing equipment worth more than $100,000 has an average rate between 6 and 8 percent.
Monthly lease payments vary as well. However, for every $1,000 leased, you can expect to pay around $50 per month.
The lease calculator from Calculator.net helps estimate your monthly lease payment. If your credit isn't great, you can help lower your monthly lease payment by negotiating a lower lease amount.
CIT Group Reviews
If there's any group that suffers from trust issues, it's banks. Even so, CIT does fairly well in the reviews department. Customers rave about the company's interest rates, particularly those investing in CIT portfolios. Residential account holders had more issues than commercial clients, with the main complaints being that it took longer for the company to resolve issues than the reviewer felt it should.
The most common comments include:
Security: CIT employs stringent firewalls, encryption, and anti-virus protection to keep your money safe online.
Service: In addition to online support, CIT offers live customer support 7 days a week, although not 24 hours a day. Customers appreciate speaking to a live human when they call customer service, and report that the person answering the phone was able to handle their issues.
Fees: Personal banking customers like that there are no monthly maintenance fees, no wire transfer fees if you meet daily balance minimums, or online transfer fees.
Variety: Customers also like how many products CIT offers, with many saying there's something for pretty much anyone in their portfolio. One thing that people don't like is the company's website, which isn't very user-friendly (a few people pointed out the lack of a search function). Equipment leasing is not the type of transaction discussed by many online reviewers. Talk to other businesses in your industry for recommendations and first person accounts of working with any leasing company.
Author: Angela Escobar
Compare Competing Prices From The Best Equipment Leasing Pros