Financial Pacific Equipment Leasing Rates, Reviews, Complaints & Company Overview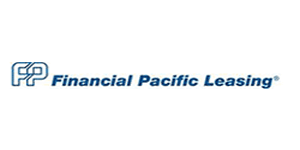 Financial Pacific Leasing, LLC leases small-ticket equipment – typically priced under $150,000 – to businesses in a variety of industries. The company finances deals via third-party lessors and vendors to help businesses acquire the equipment they need to expand their operations.
About Financial Pacific Equipment Leasing
For over 40 years, Financial Pacific Leasing has provided commercial equipment leases to American businesses. Most applicants finance lease amounts ranging between $5,000 and $150,000, but the company's commercial division handles financing up to $15 million.
Headquartered in Washington state, Financial Pacific became a subsidiary of Umpqua Bank in 2013. The company embraced the new partnership as a means of expanding and securing its ability to continue funding equipment leases via its third-party lessors and originators.
Financial Pacific Leasing Services
The goal at Financial Pacific Leasing is ensuring the customer reaps the benefits of their new equipment lease without negatively impacting cash flow. To achieve this, the company structures its products in a way that allows businesses to maximize their tax benefits. Financial Pacific even offers consultations with a tax specialist as part of its service.
Free Equipment Leasing Quotes From Top Companies!
Lease terms range from 24 to 60 months. In addition, customers can choose from billing plans that include skip payment options and seasonal adjustments. Again, the goal is maximizing cash flow. When the lease ends, lessees have the option of purchasing the equipment or returning it.
Financial Pacific funds leases through third-party originators via two underwriting platforms.
The Small Ticket Group handles transactions ranging from $5,000 to $100,000. It is an application-based process that promises speedy decisions and a risk-based pricing structure. Acceptable credit ratings are A, B, and C, with funding limits for startups set at $45,000.
The Commercial Group handles transactions that range from $100,000 to $500,000. Finance rates are competitive, but these products are offered only to companies with an A credit rating.
What Are the Leasing Rates for Financial Pacific?
Financial companies do not advertise their rates as there are so many variables involved that estimating finance charges is impossible. When determining your lease rate, Financial Pacific reviews the following:
Your company's credit rating
How much you want to finance
Your company's payment history
The industry your business operates in
Where your business is located

In addition to these factors, fluctuating interest rates influence your lease terms. Click Request a Quote at the top of the page for an accurate cost estimate from equipment leasing companies. In the meantime, the following should give you an idea of rates and monthly payments:

Leasing less than $100,000 worth of equipment has an average rate between 8 and 20 percent
Leasing equipment worth $100,000 or more has an average rate between 6 and 8 percent
For every $1,000 you finance, your monthly payment is around $50
The site Calculator.net offers a lease calculator to help estimate your monthly payment. When estimating your percentage, recognize that the higher the lease amount, the lower the rate. So, if your equipment lease costs around $90,000, your rate will be closer to the low end of the range offered above, or around 8 percent. Please note, however, that credit history also plays a role. If yours is less than ideal, you likely have a higher interest rate.
Financial Pacific Leasing Reviews
Client reviews for Financial Pacific Leasing are a real mixed bag, with customers either loving or hating the leasing company.
The good news:
Customer service is excellent, with quick responses and employees able to answer your questions
Turnaround time is fast so you can get your application in and lease the equipment you need to keep working
Negotiations are easy and the company is very accommodating
Most negative reviews center around customers not realizing how high their payments would be, or that leasing equipment costs much more over time than buying it outright does. This could be the company providing misleading information, but it mainly sounds like the consumer failing to understand how leases work before entering the agreement.
However, there are also complaints about charges resulting from errors made by Financial Pacific Leasing. These reviewers allege that they received no notification of these charges until their accounts were frozen and were given no opportunity to make payments, even though the company admitted responsibility for the original error.
No matter which company you choose for equipment leasing, review contracts thoroughly so you understand what charges to expect (this ensures you know when your monthly bill is wrong). Also, ask others in your industry for recommendations. Finally, compare rates and proposals from at least three provider to ensure you get the best deal possible.
Author: Angela Escobar
Compare Competing Prices From The Best Equipment Leasing Pros