Wells Fargo Equipment Leasing Rates, Reviews, Complaints & Company Overview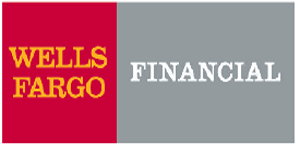 If you're looking for one of the most well-known names in banking and finance to handle your equipment lease, Wells Fargo may be your ideal choice. The banking giant finances a wide array of equipment for businesses across the country in a number of industries. With a Wells Fargo equipment lease, you can outfit an entire kitchen, get new heavy equipment for your construction crew, or provide a sales team with company vehicles.
About Wells Fargo
Henry Wells and William G. Fargo founded Wells Fargo in 1852 (about two years after the men founded American Express). For over 160 years, the company has been a part of America's financial landscape.
The bank started with a single location in California. Although most long-lasting financial institutions have a colorful, varied history, few of them have the background Wells Fargo has. For example, the company's stagecoach logo refers to the company's early role operating the Western leg of the Pony Express.
For 100 years, Wells Fargo continued its California-centric banking. Things changed in the 1980s when Wells Fargo expanded, growing to become America's seventh largest bank. It continued expanding, offering its financial services first from coast to coast, then around the world, and eventually online.
In 2017, Wells Fargo posted over $88.3 billion in revenues and total assets in excess of $1.95 trillion. The company offers equipment leasing as Wells Fargo Equipment Finance, with specialists dedicated to working with – and becoming experts in – particular industries and products.
Free Equipment Leasing Quotes From Top Companies!
Wells Fargo Equipment Leasing Products
Wells Fargo Equipment Financing offers a wide array of financial services, including:
Construction equipment financing: Construction industry specialists work with clients to customize the perfect financial solution for your business. In addition to leases, the lender offers working capital loans, sale and leaseback, and finance programs for dealer inventory and rental fleets. The company works with contractors as well as equipment distributors, manufacturers, and rental companies.
Healthcare Equipment Financing: Get a customized loan, lease, or line of credit to purchase equipment, buy the latest technology, and perform necessary tenant improvements. Wells Fargo works with a variety of healthcare providers, including hospitals, ambulatory surgeries, oncology clinics, physician groups, and imaging centers.
Commercial Transportation Financing: Wells Fargo offers a number of lease and loan products to help expand your fleet – or get it started. Terms range from 12 to 84 months with both fixed and floating interest rates available. Choose your payment structure, lease type, and more.
New And Used Trailers For Lease: Lease a variety of trailer types, including Great Dane, Wabash, Gooseneck, utility, and custom. You can also finance or lease vocational equipment, including waste haulers, towing and service trucks, tankers, emergency vehicles, balers and compactors, transfer stations, sorting lines, document shredder trucks, and more.
What Rate Does Wells Fargo Charge for Equipment Leasing?
Wells Fargo offers a variety of finance options for small businesses. Sample rates include:
Equipment financing up to 100 percent of value
Loans from $10,000 to $100,000
Terms up to 6 years for new vehicles
Terms up to 5 years on new equipment and used vehicles
Terms up to 4 years on used equipment
Vehicle loans have fixed rates that start at 6.75 percent
Equipment loans have fixed rates that start at 7.25 percent
Certain industries have more flexible terms and finance amounts available. For all products, though, rates and terms vary dramatically depending on the amount you finance or lease, the contract type, credit rating, and more.
Wells Fargo Equipment Leasing Reviews
Wells Fargo's ratings perfectly illustrate the potential difficulty in going with a financial giant for your equipment lease. Any company as large as Wells Fargo is is going to have less of a personal touch, which can make it difficult to work with the bank when you need to resolve an issue.
The pros, of course, are that you never have to worry that the bank has the funds and stability to handle your leasing and financial needs. In addition, any company this large designs processes to be quick, simple, and efficient. According to reviewers, Wells Fargo has this nailed. The company is also easily accessible since it has physical locations pretty much everywhere – over 8,200. In other words, if you have an issue, you're never far from a live Wells Fargo employee.
The majority of customer complaints revolve around customer service and rates. Many customers claim that Wells Fargo's employees aren't very effective when it comes to solving their problem. Again, this is to be expected with an extremely large company. Employees aren't given a lot of freedom to problem solve. As for the rates, always request proposals from at least three companies before signing any kind of contract. This helps ensure you get the best rate available. Also, make sure the contract lists everything you should expect, from monthly payment to what happens when the term ends.
Author: Angela Escobar
Compare Competing Prices From The Best Equipment Leasing Pros