Bank of America Equipment Leasing Rates, Reviews, Complaints & Company Overview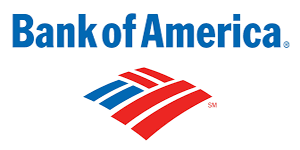 Measured by assets, Bank of America is the country's second largest bank. The company offers a full line of financial products and competitive finance rates, including personal and business lines of credit, loans, equipment leases, and credit cards. The Small Business Association (SBA) also lists Bank of America (B of A) as a preferred lender.
About Bank of America
Headquartered in North Carolina, Bank of America has over 4,600 locations throughout the country. B of A is only the finance giant's most recent name, acquired after the merger of NationsBank and BankAmerica in 1998. The company's history dates all the way back to 1904, though, when Amado Peter Giannini launched the Bank of Italy.
Bank of America serves all 50 states as well as Washington, D.C., Puerto Rico, the U.S. Virgin Islands, and over 35 other countries. The company serves its 47 million customers via ATM, retail financial centers, and mobile/online banking.
Around 3 million small businesses rely on B of A to lease and finance commercial equipment.
Free Equipment Leasing Quotes From Top Companies!
Bank of America Equipment Leasing Services
Bank of America offers financing and leasing on a wide range of commercial equipment for just about every industry. Common commercial equipment includes:
Construction equipment
Commercial vehicles such as trailers and heavy trucks
Heavy-duty industrial equipment such as printing presses and manufacturing lines
Office equipment
Packing machines
What Are the Leasing Rates for Bank of America?
No financial company lists its rates online as there are so many variables. The cost to finance or lease commercial equipment varies widely based on numerous factors, including:
Your credit rating
The amount being financed
Your payment history
Your industry
Where your business is located

Also, interest and prime rates fluctuate often, sometimes daily depending on market volatility. The following is a general idea of rates and typical monthly lease payments.

As the amount financed increases, finance rates go down. Leasing equipment for less than $100,000 has average finance rates between 8 and 20 percent.
Financing equipment leases greater than $100,000 gets you an average rate between 6 and 8 percent.
Monthly lease payments vary as well, but you can expect to pay around $50 per month for every $1,000 you lease. This gives you a monthly payment of $250 for a $5,000 lease, $500 for $10,000, and so on.
You can also use the lease calculator on Calculator.net to help estimate your monthly lease payment. Although you can't do much about your credit rating, at least not right away, you can negotiate the amount to be leased, which should help lower your monthly lease payment.
Bank of America Equipment Leasing Reviews
Bank of America earns high marks for financial stability, something you want in a finance company. In addition, the company's full line of commercial offerings ensures customers have numerous options to acquire the equipment they need. Bank of America's size and thousands of nationwide locations ensure that you'll never be far from a branch.
If you apply for a lease or equipment loan with B of A, you should expect to supply a substantial amount of information. In addition, there is a wait time for application approval as well as a separate wait time for funding.
The fees charged by Bank of America are slightly higher than those of competitors. The lender also has more stringent borrower requirements, meaning they turn down more applications than many other commercial lending companies. However, if you are approved by B of A, you typically get a lower interest rate than you would with another bank.
Bank of America has more complaints than many other finance companies, but it must be admitted that the company also has more customers than nearly every other bank in America. The most common complaints include:
Inconsistent customer service, with representatives not responding to complaints or accidentally freezing accounts
Some customers report being charged unexpected fees, or fees that were much higher than originally communicated
Bank of America played a starring role in the 2008 financial collapse, with complaints still trickling in about overcharging overdraft fees and questionable financial reporting
Author: Angela Escobar
Compare Competing Prices From The Best Equipment Leasing Pros