JLG Aerial Lift Prices, Reviews, Complaints & Company Overview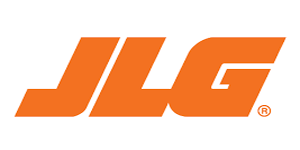 Named for its founder, John L. Grove, JLG Industries opened its doors in 1969 with one goal in mind: designing machines that would safely and quickly lift workers in the air. From an initial crew of 20 working out of a small metal fabrications shop in Pennsylvania, JLG now operates on six continents and in dozens of countries.
About JLG Aerial Lifts
JLG Industries considers itself a partner in its customers' success. As such, the manufacturer is committed to understanding its customers' challenges and providing powerful solutions. They are driven to design and manufacture machines that boost productivity and maximize uptime.
In addition to powerful equipment, JLG delivers excellent customer support that includes training and service. The company is also a leader in sustainability, following responsible manufacturing processes and careful resource management to create an environmentally-conscious aerial lift. The lifts themselves are also energy-efficient for a reduced environmental impact.
Free Aerial Lift Quotes From Top Dealers!
JLG Aerial Lift Products
JLG offers a wide array of aerial lifts designed to take you to new heights and ensure you have exactly what you need to get the job done.
Engine-powered boom lifts: These cherry pickers feature a hydraulic boom for maximum reach and power. Model specifications vary widely; it's important to understand your job's needs to ensure you choose the right equipment. Available in both articulating and telescopic boom lifts to ensure your workers are right where they need to be.
Electric/Hybrid boom lifts: These units are energy efficient and environmentally friendly while still maximizing productivity.
Low level lifts: If you need a safe alternative to ladders for maintenance and facility work, these lifts are the perfect solution.
Vertical lifts: When your workspace is both elevated and tight, these lifts grant full access. Available in both push and self-propelled models, vertical lifts boost productivity and improve safety.
Stock pickers: Available in push and driveable models, these machines offer greater reach and efficiency to ensure your workers get the job done quickly and safely.
Scissor lifts: For indoor maintenance or outdoor construction, scissor lifts boost productivity safely. Choose between quiet, electric models with longer runtimes and engine-powered units that work well on rough terrain.
Towable boom lifts: These bucket lifts offer the same benefits as JLG's electric and diesel-powered models in a towable design. Choose between a 24V electric motor and a 9 HP gas-powered engine. Units feature hydraulic, auto-leveling outriggers and a tow-behind speed of 65 mph.
How Much Do JLG Aerial Lifts Cost?
You see a lot of price variability with any type of industrial equipment, depending on the item's specs. With aerial lifts, pricing varies according to the type of lift as well as its features, including height and weight capacity, engine type, and additional features.
JLG EcoLift Personal Lift - 70, 86.5" max height, 330 pound max weight load, "Auto-lock" brake on elevation, protective wall bumpers, full-height self-closing saloon gate, price range: $4,700 to $5,500
JLG 1230ES Vertical Mass Lift, 12' max height, 500 pound max weight load, automatic traction control, direct electric drive, saloon gate, price range: $12,100 to $19,400
JLG 1932R Scissor Lift, 25' max height, 550 pound max weight load, 34" foot-actuated deck extension, active pothole protection, 2-person capacity, price range: $10,500 to $16,000
JLG T350 Tow Pro Boom Lift, 35' max height, 500 pound max weight load, 420-degree max swing, choice of a 24V DC electric or 9 HP gas-powered engine, auto-leveling hydraulic outriggers, price range: $30,000 to $40,000
If you're interested in the savings you get with a used model, make sure you request a live demonstration. If in-person isn't possible, a video demonstration should work.
JLG Aerial Lift Reviews
JLG's customers love the manufacturer's quality and the excellent durability of their aerial lifts. These qualities bring customers back again and again, despite the fact that JLG aerial lifts typically cost more than comparable competitor models.
The two items cited most often in JLG's "pro" column are the lifts' durability and ease of use. But, users also like the fact that the company's machines tend to have a heavier lifting capacity and greater stability, even when fully extended.
Environmentally-conscious buyers also prefer JLG because their parent company, Oshkosh, strives for sustainability. This includes investment in sustainable operations as well as producing environmentally-friendly equipment.
Finally, JLG earns high marks for its customer support efforts. This includes live support via phone and online chat, but also in-person training and demonstrations. In addition, they provide a comprehensive online resource library that allows you to seek answers on your own time.
Author: Angela Escobar
Compare Competing Prices From The Best Aerial Lift Pros