MEC Aerial Lift Prices, Reviews, Complaints & Company Overview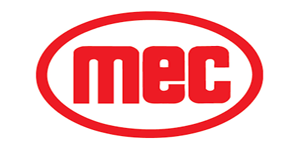 MEC Aerial Work Platforms is an award-winning designer and manufacturer of scissor and boom lifts as well as telehandler products. The company originally opened its doors in Wisconsin during the late 1970s. Manufacturing continued there until Equipment Parts Wholesale bought them out in 2002 and moved the operation to California.
About MEC Aerial Work Platforms
Throughout its time in the industry, MEC Aerial Work Platforms has built a reputation for innovative design and manufacturing, beginning with its high-quality scissor lifts during the early days in Wisconsin. It was about this time that MEC pioneered its pothole protection system. Recent company developments include:
Free Aerial Lift Quotes From Top Dealers!
Formed CMEC in 2004, producing a range of scissor lifts purchased from Mayville Engineering
Introduction of electric-powered medium and large rough terrain scissor lifts in 2008
Won multiple industry awards with the 2010 introduction of the Titan Boom 40-S
Improved finish quality with its own in-house powder coat facility in its California factory
Introduced the 59 ERT Crossover series in 2011
Introduced 60' Titan Boom 60-S in 2012, including a mining-specific model
Introduced the 4069 ERT in 2013, which leads the pack in RT performance and sheet material loading while boasting the lowest stowed height in its class
MEC Aerial Lift Products
MEC carries a wide range of scissor and boom lifts, including:
Slab scissor lifts: Their slab line offers low clearance and easy maneuverability in tight spaces, making them perfect for indoor applications. Slab models include the Micro, Slim, and Compact styles.
Rough terrain scissor lifts: Models include the 49 and 4069 Series Crossover, both of which feature tires built for improved traction over uneven ground. These models have a higher clearance, making them ideal for construction sites and other outdoor jobs.

The 4069RT Crossover offers 4WD and a maximum work height of 14.2 meters. Power options include 48V DC and a diesel-electric hybrid. The aircraft version includes an adjustable guardrail system designed to match the aircraft's fuselage curvature.

Articulated boom lifts: Popular anywhere workers need to reach a high work area despite obstacles such as power lines and trees. These models reach up, over, and around easily for perfect bucket placement every time. Options include 4WD and your choice between diesel and electric power.
Telescopic boom lifts: Depending on your needs and the model you choose, these lifts reach heights up to 120'. Popular in construction, particularly when workers need access to upper stories, these machines pair rough terrain handling with an oversized workspace and load capacity for maximum productivity.
How Much Does an MEC Aerial Lift Cost?
Aerial lift pricing varies according to the type of lift and its capabilities regarding height and weight. Other cost factors include vendor, engine type, and any add-ons you choose.
MEC 1330SE, 13' max height, 530 pounds max weight, 24" roll-out deck extension , multi-axis tilt sensor, direct electric drive, price range: $10,000 to $17,000
MEC 2632SE, 26' max height, 500 pounds max weight, direct electric drive, drivable at full height, multi-axis tilt sensor, price range: $14,300 to $22,500
MEC 4046SE, 40' max height, 550 pounds max weight, direct electric drive, drivable at full height, multi-axis tilt sensor, emergency shut-off at platform and lower controls, price range: $28,000 to $42,000
MEC 4555SE , 45' max height at 500 pounds, direct electric drive, drivable at full height, multi-axis tilt sensor, reaches to 51' working height, price range: $32,500 to $40,000
If you choose a used model, expect to pay around 40 to 60 percent of the price of a new unit, depending on the lift's age and hours of operation. Ask for a live demonstration or, better yet, take the lift out for a test drive yourself.
MEC Aerial Lift Reviews
MEC has a slew of industry awards under its belt, many of them for safety and innovation.
The manufacturer's Proactive Platform Safety System (PPSS) stops lift operation before the operator becomes trapped. It also places the enabling switch on the control handle instead of the standard foot operation. And, guardrail-mounted sensors sound an alarm if an object moves toward the operator's "cone of safety."
The company also receives high marks for its products, especially the crossover series that gives customers the benefits of a slab scissor lift in a rough terrain environment. Another popular item is the articulated boom lift, particularly its oversized work platform with 8' basket.
All in all, users as well as industry reviewers give MEC high marks for designing user-friendly machines that are reliable with great uptime stats and minimal downtime. Operators find the controls simple to navigate, as well. Finally, the company offers a combination of live support and online resources like schematics and operator's manuals.
Author: Angela Escobar
Compare Competing Prices From The Best Aerial Lift Pros