Snorkel Aerial Lift Prices, Reviews, Complaints & Company Overview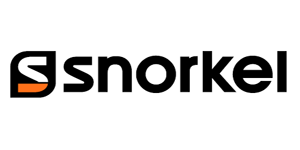 Since 1959, Snorkel has designed, manufactured, and distributed aerial lifts and work platforms for contractors, rental companies, and first responders. The company's commitment to innovation and customer service are the reasons it has lasted for nearly 60 years. Snorkel sells a complete line of aerial lifts, including scissor, boom, material, and personal lifts.
About Snorkel Lifts
Art Moore founded Snorkel in 1959, originally developing aerial work platforms for firefighting and rescue workers. In 1977, the company developed its first telescopic boom lift for the construction and industrial market. Then, in 1988, they acquired Economy Engineering, including its full line of self-propelled scissor lifts and vertical lift work platforms. This was the final piece in the manufacturer's quest to offer a complete line of high quality aerial lifts. Today, Snorkel's focus is on innovation and developing reliable, versatile products.
Free Aerial Lift Quotes From Top Dealers!
The Line of Snorkel Lifts
Snorkel offers a complete line of material handlers and aerial lifts with varying capabilities to match their customers' unique needs. Their products include:
Articulated boom lifts: This series is designed for rough terrain and includes lift capacity for two workers (plus tools) and a maximum working height of 90'.
Electric boom lifts: The maximum working height of these battery-powered, emission-free articulating boom lifts is 52'.
Electric slab scissor lifts: These units are designed for maximum working life and a low cost of ownership, with loads of operator-friendly features. Ideal for both contractors and equipment rental companies.
Material lifts: Versatile, durable, and featuring a load capacity that's the best in its class. These units have quick-fold stabilizing legs and adjustable loading wheels for easy transport and quick setup.
Personal lifts: Designed especially for facilities maintenance and contractors, these are lightweight, low cost, and portable, perfect for interior use. These lifts provider superb stability with excellent lift capacity and Snorkel's patented Girder Lock mast design.
Push around mini scissor lifts: A cost-effective, ergonomic, safe way to perform work at low-level heights, these lifts have a heavy-duty design that holds up against construction and industrial worksites. Controls are simple and maintenance is easy.
Rough terrain scissor lifts: With excellent terrain capabilities, high load capacity, and roomy deck space, these 4WD lifts feature 50 percent gradeability and are available in models from compact to twin deck construction.
Speed level lifts: This is a sigma lift capable of up to 50 percent gradeability with automatic self-leveling - no stabilizers or outriggers needed. They also offer excellent ground clearance and lift capacity, with a 4x4 drive.
Telescopic boom lifts: These units are built to last on even the toughest job site and come with 4WD and a powerful diesel engine and high torque drive. Operator controls are simple to master and service is a breeze.
Trailer boom lifts: These high-performance, trailer-mounted units are reliable, rugged, and highly cost-effective thanks to low-cost, easy maintenance. Most cars and light commercial vehicles have the towing capacity to handle the Snorkel TL series.
How Much Do Snorkel Aerial Lifts Cost?
A variety of factors influence pricing, including the type of life, its height and weight capabilities, extra features, vendor, and more. The estimates provided do not include taxes or delivery.
Snorkel S3010P Push Around Mini Scissor Lift, 15' max height, 430 pounds max weight, auto brake system, tilt sensor, 12V DC battery powered, price range: $6,200 to $7,900
Snorkel S1930 Slab Scissor Lift, 19' max height, 500 pounds max weight, rigid dual shear design scissor stack, price range: $12,250 to $13,250
Snorkel S3219E Scissor Lift, 19' max height, 500 pounds max weight, rigid dual shear design scissor stack, auto brake system,tilt sensor, 12V DC battery powered, price range: $11,900 to $12,500
Snorkel S3370RT Rough Terrain Scissor Lift, 39' max height, 1,000 pounds max weight, 4 hydraulic stabilizers with automatic leveling, roll-out deck extension, tilt sensor, dual fuel, price range: $24,800 to $31,500
If you decide to purchase a refurbished aerial lift, expect to pay around half the price of a new machine, depending on the age of the unit and number of operating hours. Always take used equipment for a test run before purchasing. If an in-person demonstration is impossible, request a live video demonstration.
Snorkel Aerial Lift Reviews
When you're looking at aerial lifts, pay special attention to what rental companies think of the product. Of course, everyone wants to maximize their return on investment, but it's doubtful any organization feels this as strongly as equipment rental companies do. This, of course, is where we point out that rental firms rely on Snorkel aerial lifts for a variety of reasons, including:
Customer service: The company offers a highly responsive and knowledgeable customer support team.
Technical support: Snorkel offers both live technical support and an online resource library, both designed to minimize downtime and keep your lift operational.
Spare parts: Snorkel also staffs a full team of spare parts specialists to help you find the right part, price it, complete your order, and get it as quickly as possible.
Training: Snorkel offers online training materials as well as live trainings at either your location or their training facility in Kansas.
Operator manuals: You can download any manual you need from the Snorkel website.
Easy maintenance: Snorkel lifts are easy to maintain and service to help maximize uptime and minimize downtime.
Author: Angela Escobar
Compare Competing Prices From The Best Aerial Lift Pros