GE Ultrasound Machine Prices, Reviews, Complaints & Company Overview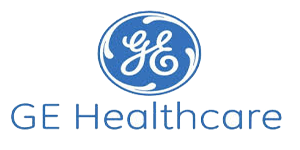 GE Healthcare offers a wide array of ultrasound units, with variations in size, standard features, and upgrade options. Models range from basic to premium systems, but you never have to worry about performance no matter which line you choose. Sizes range from laptop style compacts to mid-size consoles to consoles.
About GE Healthcare
GE Healthcare is a subsidiary of GE. The company has over 100 years' experience in the healthcare business and employs tens of thousands of people around the world. They provide a wide array of medical imaging equipment as well as patient monitoring systems, medical diagnostics, information technologies, and biopharmaceutical manufacturing technology.
In addition, GE Healthcare collaborates and partners with industry leaders in the United States as well as globally. These partnerships allow GE to deliver the highest quality products and remain a leader in innovation.
GE's ultrasound imaging products offer real-time, portable diagnostics for improved patient care and better outcomes.
GE Ultrasound Products
GE designs a variety of ultrasound systems to match the unique needs of different specialties, different practices, and different patients.
Free Ultrasound Machine Quotes From Top Dealers!
Voluson Product Line
This line is available in three product levels to ensure your patients receive the highest care while balancing your clinical and budgetary needs.
Expert series: Featuring incredible image quality and innovative imaging tools, this series includes the Voluson E10, E8, and E6.
Signature series: The Voluson S10 and S8 are the available units in this series, each designed to help you improve efficiency and productivity while remaining within your budget.
Performance series: Featuring the Voluson P8, this is a hard-working, budget-friendly powerhouse.
LOGIQ Product Line
These ultrasound systems offer choices between premium and basic features as well as size. Designed for breast, interventional, MSK, point-of-care, radiology, and vascular applications. There are nine models available, including:
LOGIQ E10
LOGIQ E9 XDclear 2.0
LOGIQ S8 XDclear 2.0
LOGIQ E9 with XDclear
LOGIQ E9
LOGIQ S7 with XDclear
LOGIQ P9
LOGIQ S8
NextGen LOGIQ e Ultrasound
Vivid Product Line
This series ranges from cutting-edge 4D technology to lightweight, compact systems, all designed for a variety of cardiovascular applications. Options include:
Vivid E95, a premium 4D ultrasound system
Vivid E90, a premium 2D ultrasound system
Vivid S70N, a portable, robust system with 4D capability
Vivid S60N, a portable, robust 2D system
Vivid T8, for cardiac and shared services
Vivid iq, a new compact system that combines portability and power
ABUS Product Line
This is a breast imaging line for women who are asymptomatic with normal or benign mammography findings and dense breast. It features the Invenia ABUS, which offers incredible image quality for screening and diagnostics.
Vscan Product Line
These products are designed for easy point-of-care imaging for a variety of medical providers, including GPs, cardiologist, OB/GYN, ER doctors, and primary care physicians. The devices are pocket size and intuitive and available in three models:
Vscan Extend: Designed for precise scanning
Vscan: Designed for deep tissue scanning
Vscan with Dual Probe: Designed for both shallow and deep tissue scanning
How Much Do GE Ultrasounds Cost?
Ultrasound pricing varies dramatically, from under $10,000 to $100,000 or more. Variables include model, speciality, features, technology, and vendor. The following prices are intended to assist with budgeting.
GE LOGIQ E9 Ultrasound, Auto-IMT (Intima Media Thickness), elastography, and Multi-planar imaging, Scan and Compare Assistant, CW/PW and color Doppler, price range: $9,900 to $12,000
GE Voluson S8 Ultrasound, 2D/3D/4D imaging, SonoNT/AVC/VCAD, Speckle Reduction Imaging, CrossXBeamCRI, dual view mode, price range: $31,300 to $62,800
GE Vivid E90 Ultrasound, cSound imaging, XDclear probe technology, Cardiac Auto Doppler, 2D Auto EF, AFI Productivity Package, AFI Stress, and Scan Assistant Pro, price range: $62,500 to $79,600
GE Vivid E95 Ultrasound, single crystal, acoustic amplifier and Cool Stack probes, HD imaging, virtual apex, and adaptive contrast enhancement provide amazing image quality, price range: $53,650 to $94,000
GE Ultrasound Reviews
GE is famous for designing high quality, durable products. You can find loads of product reviews online, but it's also a good idea to talk to others in the medical field, particularly in your specialty, to discover the best ultrasound machines. No one knows them better than the people who use them.
With so many products, comprehensive reviews would be an article itself. But, we do look at some of GE's most popular models and describe why customers love them.
GE Vivid i: This unit gets high ratings for excellent image quality and knocks it out of the park as regards features. The most popular include TEE imaging, deep penetration, integrated stress echo, SRI speckle reduction imaging, tissue harmonic imaging, and a full range of cardiac and linear transducers.
GE LOGIQ e: This unit also earns high ratings for image quality and features, with users rating it a good value for cardiac (especially newer versions). It is versatile, featuring shared services with CW Doppler, stress echo option, coded harmonic imaging, and comes with a full set of apps and calculations.
GE Vivid E9: This unit earns reviewers' highest marks for image quality and features. They also consider it one of GE's more advanced units. Popular features include an ergonomic design, stress echo, automatic angle correction, contrast imaging, and a floating keyboard. It features 3D/4D plus multi-plane imaging, with a 4D option. Users who opt for 4D note that it decreases scan time.
GE LOGIQ e BT12: This is one of GE's more economical models. Even so, it still earns high marks for image quality and robust features that include SRI speckle reduction imaging, stress echo option, and a full set of applications and calculations. It's recommended for MSK, needle-guided injections, orthopedic, small parts, vascular, and venous applications.
Author: Angela Escobar
Compare Competing Prices From The Best Ultrasound Machine Pros