Philips Ultrasound Machine Prices, Reviews, Complaints & Company Overview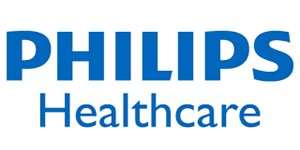 Philips is a leading manufacturer of ultrasound equipment and software. The company has been developing medical equipment since the 1890s and created their first x-ray machine in 1933. Philips' ultrasound machines are easy to use while still offering advanced performance and diagnostic capabilities with robust features.
About Philips Ultrasound
Founded in Amsterdam over a century ago, Philips has grown into one of the world's largest electronics companies. Its ultrasound machines are developed by Philips Healthcare as part of the company's healthcare and medical equipment division. Today, their ultrasound machines rank with offerings from Siemens and GE.
In addition to ultrasounds, Philips Healthcare manufactures a wide variety of medical equipment, including defibrillators and diagnostic machines such as CT scanners and MRI systems. Philips ultrasounds are extremely durable and hold their value well, with their refurbished models being extremely popular with clinics looking to stretch their diagnostic dollars.
Philips Ultrasound Products
Philips provides a broad range of ultrasound equipment because the company understands that every clinic, lab, and patient has unique needs. Philips ultrasound machines include:
Free Ultrasound Machine Quotes From Top Dealers!
Affiniti 70: This is a high-end model that is very similar to the EPIQ 7 and 5. Features include single crystal transducers, QLAB onboard quantification set, and Shear Wave elastography. It is ideal for cardiology, radiology, vascular, and women's health applications.
Affiniti 50: This is a mid-range, shared service unit similar to the EPIQ 7. Features include QLAB onboard quantification, SonoCT, TAC, Smart TGC, and iSCAN. It is ideal for cardiology, radiology, vascular, and women's health applications.
Affiniti 30: This is a mid-range, multipurpose unit with a 21.5" high resolution monitor that folds down for transport, a 12" LCD touchscreen, and four transducer ports. Designed for a wide array of applications, including obstetrical, abdominal, fetal echo, vascular, and small parts.
CX50: Although it debuted in 2009, this portable ultrasound machine is still the world's most advanced unit of its size. With xMatrix and Pure Wave single crystal transducers, it is the only truly premium portable ultrasound machine. This shared service unit works as well for cardiology as it does for OB/GYN and radiology applications. Its compact size makes it good for surgical, ER, and point-of-service use. This is a powerful, reliable unit, although you should avoid the A.0 revision if purchasing refurbished.
EPIQ: This series offers Philips' highest performance level, featuring exceptional resolution and detail with high levels of information. Navigation is via a large, tablet-like touchscreen. Models include:

EPIQ 7: This is a top-of-the-line shared service ultrasound featuring Pure Wave and xMatrix single crystal probes. The design is compact, ergonomic, and lightweight.
EPIQ 5: This premium, shared service unit includes Pure Wave single crystal probes and the same compact, lightweight design as the 7, just with fewer features.

Sparq: This compact, mid-range unit is designed for point-of-care, surgery, and emergency room applications. It features a sealed, tempered glass touchscreen control panel for easy cleaning. And, to reduce system interaction, controls change dynamically, so that the only features it shows are those that are compatible with the exam you are performing.
How Much Does a Philips Ultrasound Machine Cost?
Ultrasound machine pricing varies widely depending on technology, accessories, extra features, vendor, and more.
Philips CX50 Ultrasound, portable, color and CW/PW Doppler, cardiac, and vascular calculation package, transducer supports premium 2D and Doppler, SonoCT, iScan, price range: $26,500 to $38,250
Philips Affiniti 70 Ultrasound, cardiac, vascular, and OB/GYN applications, Shear Wave and Strain elastography, TrueVue advanced 3D display, four active probe ports, price range: $45,000 to $53,000
Philips EPIQ 7 Ultrasound, xMatrix and PureWave single crystal probes, auto follicle 2D and 3D measurements, Shear Wave and Strain elastography, price range: $47,500 to $59,000
You may be able to get more machine for your money by purchasing a refurbished model. Philips' used ultrasound machines maintain their value well, since they're extremely durable. However, you still want to test the machine before purchasing to ensure proper functionality.
Philips Ultrasound Machine Reviews
People throughout the medical field rely on Philips ultrasound machines. There's no real question as to whether they design high quality devices (they do). So instead, we look at ratings on a few of their more popular ultrasound machines, starting with the EPIQ series, particularly the EPIQ 7, which is the model that replaces the iE33, the manufacturer's previous premium option. Reviewers like the image quality and the fact that it has a quieter design. They also appreciate the faster speed. However, they also point out that the design is not ergonomic and that Philips failed to address all of the quirks of the iE33.
Reviewers also recommend the Affiniti 30, particularly for anyone looking for a high-quality unit at a lower price than is generally found with Philips ultrasound machines. If your main goal is excellent image quality and you aren't overly concerned with robust features, this is your unit.
The unit with the highest ratings is the Affiniti 70, which is rated superior in speed, monitor and touchscreen size, and incredible image quality. Users also love the robust features that come standard with the 70 and the fact that it's a shared service device.
Author: Angela Escobar
Compare Competing Prices From The Best Ultrasound Machine Pros