Siemens Ultrasound Machine Prices, Reviews, Complaints & Company Overview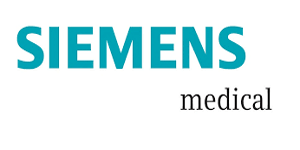 A globally renowned brand, Siemens has been producing diagnostic ultrasound machines since the early 1980s. In 2000, the company purchased Acuson and merged their product lines, deciding to keep the Acuson brand name attached to the products. Siemens is committed to providing ultrasound machines that improve the doctor and patient experience.
About Siemens
For decades, healthcare providers around the world have counted on the excellence of Siemens products. The goal of the company and their ultrasound machines is to help hospitals and other medical centers constantly improve their clinical, financial, and operational outcomes. Siemens has an installed base of over 60,000 running systems across the world that they use to consolidate data and insights, allowing the company to help customers realize new healthcare opportunities. No matter the application, Siemens has an ultrasound machine that won't just work for you, it will help you do the job better.
Siemens Ultrasound Products
Siemens offers a variety of ultrasound machines and systems for a broad range of medical imaging applications. Their offerings include:
Free Ultrasound Machine Quotes From Top Dealers!
ACUSON Bonsai: A portable ultrasound system meant for routine cardiovascular echo exams, the ACUSON Bonsai offers a perfect mix of power and portability, letting you cut down on size without cutting down on performance.
ACUSON Freestyle: A wireless ultrasound solution, the ACUSON Freestyle redefines ultrasound access. The Freestyle series has scalable configurations to ensure the best possible set up for you and your patients.
ACUSON Juniper: A high-performance, shared service ultrasound system that has no condition, size, or weight restrictions for scanning. The ACUSON Juniper is smaller in size and weight than many other ultrasound machines in its class, and allows for diagnostic confidence in a variety of medical imaging applications.
ACUSON S1000: Designed for vascular and shared service imaging, the ACUSON S1000 is considered an entry point to premium ultrasound systems. This ultrasound machine offers high imaging performance, sustainability, and workflow efficiency.
ACUSON S2000: Designed with a focus on both general imaging and women's health, this ultrasound machine has many unique solutions, such as contrast-enhanced ultrasound, elastography imaging, and multi-modality review.
ACUSON S3000: This ultrasound solution was made with general imaging and interventional radiology purposes in mind and allows for enhanced imaging performance, multi-modality review, and workflow efficiency.
How Much Do Siemens Ultrasound Machines Cost?
The price of Siemens ultrasound machines varies depending on any additional accessories as well as the model and type of ultrasound machine. Also remember that different vendors will offer different prices. That being said, here is a pricing guideline to provide a general idea as to the cost of Siemens ultrasound machines:
Siemens ACUSON S2000 Ultrasound, features images resolution enhanced 3D and live 4D, color map elastography, Contrast Cadence Imaging technology, ideal for vascular imaging thanks to Siescape feature, price range: $12,000 to $26,000
Siemens ACUSON X700 Ultrasound, SieClear Multi-View Spatial Compounding, Synthetic Aperture Technology (SynAps), 3-Scape Real-time 3D Imaging Technology, Tissue harmonic imaging (THI), price range: $12,000 to $26,450
Siemens ACUSON SC2000 Ultrasound, TEQ and Dynamic Native TEQ technology, Clarify Vascular Enhancement Technology, suite of eSie workflow protocols, 16x the processing power of the finest 2D or 3D ultrasound systems, price range: $25,000 to $44,650
Siemens ACUSON S3000 Ultrasound, enhanced 3D and live 4D imaging resolution, Contrast Cadence Imaging technology, elastography with new color maps, eSie Fusion imaging and eSieGuide Needle Tracking, price range: $45,000 to $65,500
Siemens ACUSON NX3 Ultrasound, Clarify Vascular Enhancement (VE) technology, 2D, M-Mode, PW/CW/Color Doppler, Tissue Grayscale Optimization, Phase Inversion Tissue Harmonic Imaging, price range: $26,550 to $32,250
Installation and basic training are usually included in the price of the machine itself, but if your staff requires a more detailed training course, make sure to budget an additional $1,000 to $6,000. Should cost be an issue, there is always the option of purchasing a used ultrasound machine. Just remember that, though the price may be attractive, you need to ensure that it has all of the features you need, as ultrasound technology is constantly advancing.
Author: Angela Escobar
Compare Competing Prices From The Best Ultrasound Machine Pros