Samsung Ultrasound Machine Prices, Reviews, Complaints & Company Overview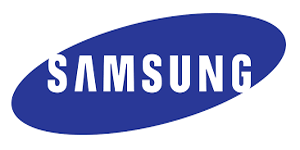 Samsung, a brand synonymous with technological advancement, recently acquired Medison, a company recognized around the world for their ultrasound systems. Together, Samsung Medison offers high quality, innovative ultrasound machines for a variety of medical applications. If you need premium images from reliable ultrasound systems, Samsung has you covered.
About Samsung
Samsung's goal is to create a new and better future for medical professionals and patients alike through advanced technology and superior products. The same hard work and dedication that goes into their other products is put into Samsung's medical equipment. As a company, they strive to produce ultrasound machines that make life easier for doctors and patients alike, ensuring the smoothest possible outcome for everyone involved.
Samsung Ultrasound Products
As with any technological market, healthcare equipment is a constantly changing field. Samsung works hard to provide the latest and greatest in ultrasound technology. Here are some of the ultrasound machines that the company has to offer:
Free Ultrasound Machine Quotes From Top Dealers!
A35: This ultrasound machine has 3D and 4D interactive tools, high resolution imaging, and a sensitive color Doppler. S-Vue transducers combined with Hybrid beamforming technology allow for the best possible image quality. It comes with a high resolution monitor, adjustable console, and touch menu.
H60: Designed for 2D, 3D, and 4D ultrasounds, the slender design of the H60 makes it ideal for office environments. The hybrid beamforming technology and image processing tools meet any OB/GYN and radiology needs.
HS50: This unit utilizes a diagnostic ultrasound technique for imaging elasticity known as ElastoScan, which converts the stiffness of a solid mass in tissues into color images. This ultrasound machine also has S-Harmonic technology that reduces signal noise and provides greater image uniformity.
HS70A: This color console ultrasound machine is designed for OB/GYN imaging applications and displays high resolution 3D anatomy with realistic depth perception.
MySono U6: The MySono U6 is a portable ultrasound machine that rivals many of its full-size competitors. It has a complete measurement package to cover a variety of medical imaging applications, a 15" high resolution LED monitor, and wireless connectivity.
SonoAce R3: This laptop-sized ultrasound system is perfect for multiple imaging applications and features a 15" monitor, three USB ports, and two probe ports.
SonoAce R5: The SonoAce R5 provides convenience and portability in a compact package without losing performance value. It uses 3D color technology to display crisp, clear images for increased diagnostic accuracy.
WS80A with Elite: This ultrasound machine has Crystal Clear Cycle, an integrated solution meant specifically for women's health issues.
How Much Do Samsung Ultrasound Machines Cost?
The price of your Samsung ultrasound machine will vary depending on any additional accessories, the model, type of ultrasound, and the vendor you choose. What follows is a general pricing guide so as to provide a better idea as to what you can expect to pay for Samsung ultrasound machines.
Samsung MySono U6 Ultrasound, 15″ LCD monitor, quick scan features, and three USB 2.0 ports, SCO spatial compound imaging, speckle reduction filters, price range: $10,500 to $12,950
Samsung SonoAce R3 Ultrasound, 15″ LCD monitor, standby mode for rapid boot-up, full spectrum and harmonic imaging, QuickScan features, speckle reduction filters, price range: $11,600 to $14,650
Samsung SonoAce R7 Ultrasound, enhanced 4D imaging, Dynamic MR, full spectrum imaging, and 3D extended imaging, QuickScan features, speckle reduction filters, price range: $15,500 to $17,950
Samsung HM70A Ultrasound, Hybrid Beamforming Engine, S-Vue transducers, ClearVision speckle reduction, adaptive beam shaping, price range: $45,500 to $52,450
Remember that when it comes to pricing, used ultrasound machines are cheaper than new ones. However, make sure that the machine functions properly and works for your needs, as ultrasound technology is constantly advancing and changing. For new or used machines, installation and basic training is generally included in the machine's price. If a detailed training course is required though, you will need to budget and extra $1,000 to $6,000.
Samsung Ultrasound Reviews
Samsung is well-known for their customer satisfaction and high-quality products, a sentiment which is alive and well in the reviews for their ultrasound machines. It is common to find reviews that rave about the image quality the machines have to offer, with some citing the HS60 as outstanding in image clarity and versatility. People also enjoy the comprehensive warranties and level of service that the company provides, with many consumers considering that reason enough to go with Samsung for their ultrasound needs. As with any purchase, you should always read through any available customer reviews before any final decisions are made.
Author: Angela Escobar
Compare Competing Prices From The Best Ultrasound Machine Pros