SonoSite Ultrasound Machine Prices, Reviews, Complaints & Company Overview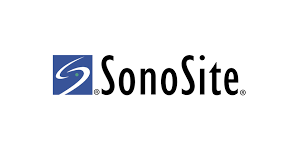 The leading brand around the world in portable ultrasound machines, SonoSite delivers the same imaging performance and quality you would get in a full-sized ultrasound machine, all in a compact, laptop-sized system. The company has helped to transform the diagnostic marketplace, making it possible for healthcare professionals to offer ultrasound solutions in areas where traditional methods were too cumbersome or expensive to really be an option. The SonoSite brand is one known for affordability, durability, and image quality.
About SonoSite Ultrasound
The goal that SonoSite has set forth is simple: to be able to provide ultrasound solutions to any patient, at any time, anywhere. The company's first mission was to develop an ultrasound machine that could be carried into battle and assist in making critical medical decisions as quickly as possible under grueling conditions. By working with point-of-care clinicians, the SonoSite 180 was developed and utilized for that very purpose.
Since then, SonoSite has continued to make portable, high-quality ultrasound solutions and lead the point-of-care ultrasound market. From large, urban hospitals to small, remote clinics, SonoSite ultrasound machines are used whenever a doctor needs a cost-effective, reliable tool to achieve accurate results and ensure patient comfort.
The SonoSite Ultrasound Line of Products
SonoSite knows that whatever can be done to make a healthcare professional's job easier leaves them better able to care for patients and provide accurate diagnostics. This is why they provide a variety of ultrasound machines designed for various applications, each backed with a warranty. Here are a few of the ultrasound machines SonoSite offers:
Free Ultrasound Machine Quotes From Top Dealers!
SonoSite Edge II: This ultrasound machine uses DirectClear technology, which elevates transducer performance by increasing contrast resolution and penetration, and is designed to be used in even the most rugged of environments. A highly portable machine, the SonoSite Edge II has an easy-to-use interface and a wide-angle display that allows for minimal adjustments during viewing.
SonoSite iVIZ: The one-handed user interface offered by this ultrasound machine allows for easy manipulation of settings and is incredibly useful in crowded areas or where lack of space is a concern. The SonoSite iVIZ combines advanced image processing with DirectClear technology to provide high-resolution images.
SonoSite SII: This ultrasound machine features an adaptive and intuitive touchscreen interface that allows for quick switching between exam types. It is ideal when space is a concern, and even has a redesigned stand that offers extra storage.
SonoSite X-Porte: The SonoSite X-Porte was designed specifically to incorporate extreme definition imaging (XDI), a signal analysis that shapes the ultrasound machine's beam to pinpoint precision; this reduces artifact clutter while enhancing contrast resolution.
Vevo MD: The first high frequency (up to 70 MHz) ultrasound system designed for clinical use, the Vevo MD allows for the visualization of anatomy that is too small to be seen with conventional ultrasound methods.
How Much Does a SonoSite Ultrasound Machine Cost?
The price of SonoSite ultrasound machines varies depending on whether any additional accessories are attached, as well as the model, type, and vendor. What follows is a general pricing guideline to provide a better idea as to what you can expect to pay for SonoSite ultrasound machines.
SonoSite X-Porte Ultrasound Machine, triple port compatible with multiple transducers, SonoHD2 and SonoMB Multibeam imaging, maneuverable 19" LED display, XDI (Extreme Definition Imaging), price range: $45,000 to $68,350
SonoSite M-Turbo Ultrasound Machine, SonoADAPT Tissue Optimization, SonoHD Imaging Technology, Onboard Image and Clip Storage/Review, color/CW/PW Doppler, price range: $20,000 to $23,650
SonoSite Edge Ultrasound Machine, PW/PW Tissue Doppler, SonoADAPT Tissue Optimization, 2D/M-Mode/Velocity Color Doppler/ Color Power Doppler, Advanced Needle Visualization, price range: $12,250 to $26,900
SonoSite iViz Ultrasound Machine, tissue harmonics, 2D/M-Mode color doppler, integrated protocols eFAST, triage and Fate, handheld point of care, price range: $12,250 to $19,900
Though basic training and installation are usually included in the price of the machine, you may have to budget an additional $1,000 to $6,000 if your staff requires more detailed training. Used ultrasound machines are also a viable option. However, make sure that any used machines meet your needs, as ultrasound technology has advanced drastically in recent years and you should never go with a machine that will inhibit your ability to help patients.
SonoSite Ultrasound Machine Reviews
You would be hard pressed to find any customer reviews that don't rave about the portability and quality of SonoSite ultrasound machines. People enjoy the ease of use that their systems offer, particularly the self-guided and intuitive user interfaces. All in all, the general consensus seems to be that SonoSite provides excellent product to the point-of-care market. As with any purchase, you should always read through any available customer reviews in order to give you a complete picture of the purchase you are making.
Author: Angela Escobar
Compare Competing Prices From The Best Ultrasound Machine Pros