Toshiba Ultrasound Machine Prices, Reviews, Complaints & Company Overview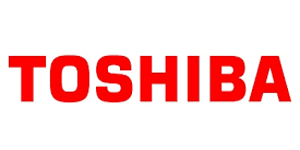 An award winning company, Toshiba offers ultrasound solutions for various medical imaging applications at affordable prices. Whatever your needs may be, Toshiba has an ultrasound machine to help you provide the best patient care you can. The company has earned its reputation and status as a household name, providing products known for their excellence and reliability.
About Toshiba Ultrasound
Toshiba Medical has been in business for over one hundred years, with a constant goal of improving the quality of care that healthcare professionals can provide, as well as the quality of patient life. Since developing the world's first x-ray machines in 1932, the company has strived to manufacture groundbreaking and innovative medical products that make life easier, and their ultrasound machines are no different. In 2016, Toshiba Medical was acquired by Canon, which has only strengthened the vision and resolve to push the envelope and provide cutting-edge medical solutions.
Toshiba Medical Products
Toshiba offers a variety of ultrasound machines meant for different medical imaging applications, with each one carrying its own advantages and perks depending on the intended use. Here are a few of the ultrasound machines available from Toshiba:
Free Ultrasound Machine Quotes From Top Dealers!
Aplio CV Platinum Series: The Aplio CV (short for cardiovascular) Platinum Series ultrasound machine is designed to identify the early stages of cardiac disease through advanced technologies and incredible image quality. It is a compact, scalable system designed to meet the needs of various clinical settings and utilizes spectral and color Doppler imaging.
Aplio i-Series: This ultrasound machine offers crisp, detailed images for a variety of imaging applications. The Aplio i-Series provides superior resolution and sensitivity for near and far field and has the ability to use one transducer across a wide range of patient types, which can reduce ultrasound solution costs.
Xario 100: The Xario 100 is a compact, energy-saving ultrasound machine that provides the same level of imaging capabilities and features of a full-sized system. This machine delivers an outstanding performance across a variety of medical imaging applications and can be easily moved around a clinic or hospital.
Xario Platinum Series: Enhanced portability and high-resolution image quality are easier to achieve than ever with the Xario Platinum Series of ultrasound machines. The world of healthcare is constantly presenting new challenges in crowded and fast-paced environments, which is where this ultrasound solution thrives. Perfect for multiple imaging applications, the Xario Platinum Series lets you do more with less.
How Much Do Toshiba Ultrasound Machines Cost?
Prices for Toshiba ultrasound machines vary based on any additional accessories as well as the model and type of ultrasound machine. Also note that different vendors offer different prices, so not everywhere will charge the same amount. That being said, what follows is a general pricing guideline to provide a better idea as to what you can expect to pay for a Toshiba ultrasound machine.
Toshiba Xario Ultrasound Machine, Fast Fusion 3D, QuickScan, Tissue Harmonic Imaging, Speckle Reduction Imaging, 19" flat screen, price range: $27,000 to $32,000
Toshiba Aplio 300 Ultrasound Machine, advanced compound imaging, speckle reduction, tissue enhancement technologies, 3D/4D imaging with high-density volume imaging, price range: $37,000 to $43,350
Toshiba Aplio 500 Ultrasound Machine, advanced compound imaging, speckle reduction, tissue enhancement technologies, 3D/4D imaging with high-density volume imaging, price range: $47,400 to $49,700
Toshiba Xario 100 Ultrasound Machine, high density architecture, ApliPure+, Differential Tissue Harmonics, a 19" high resolution monitor, 3D/4D imaging with high-density volume imaging, price range: $23,400 to $27,350
While basic training and installation are typically included in the price of the machine itself, should your staff require a detailed training course you will need to budget an extra $1,000 to $6,000 for an outside expert to provide training. If your budget is constrained, used ultrasound units are also available. Remember, though, that while the price of a used machine may be alluring, ultrasound technology is constantly advancing and older units may not have all of the features you need.
Toshiba Ultrasound Reviews
Customer reviews for Toshiba ultrasound systems are full of praise for the company and its products. Many professionals enjoy the extreme portability offered by the company's Xario product lines, finding that they are the perfect solution for smaller clinics and medical offices. The imaging quality and advanced features of Toshiba's Aplio ultrasound machines are also aspects that customers love. One of the only real complaints ever levied against Toshiba is that some of their ultrasound machines have been more difficult to use than others, to which the company responded by introducing an easier to use, more ergonomic interface. As always, you should make sure to read all available customer reviews before making any final purchasing decisions.
Author: Angela Escobar
Compare Competing Prices From The Best Ultrasound Machine Pros