Johns Manville Insulation Prices, Reviews, Complaints & Company Overview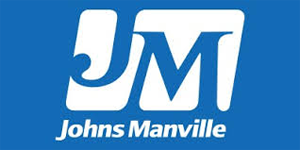 As a manufacturer of premium-quality building and construction materials, Johns Manville is known for its durable and energy efficient products that are used across multiple industries. No matter what your construction needs may be, Johns Manville has what you need.
About Johns Manville
Back in 1858, Henry Ward Johns applied hot tar to cloth in his basement using a tea kettle and his wife's clothes wringer, creating the company's first roofing shingles. During the 20th century, a period of rapid growth caused the company to shift its core business focus to fiberglass insulation. Throughout the 1980s and 1990s, the company went through a few name changes, before finally settling back on Johns Manville in 1997 (the original name having been Johns-Manville). The manufacturer became a subsidiary of Berkshire Hathaway Inc. in 2001 and remains committed to providing innovative and durable products.
Request Insulation Installation Price Quotes Using Our Free Tool
Get connected to the top rated insulation contractors in your area and get free competitive estimates. No obligations to hire, ever!
The Johns Manville Products
No matter what your budget or available space might be, Johns Manville offers a diverse product line to provide the perfect solution for any of your insulation needs.
Fiberglass
Attic Protector: Blown-in fiberglass insulation that can fill hard to reach areas that is perfect for DIY installation.
Climate Pro: Easy and quick to install, this blown-in fiberglass insulation fills difficult to reach cavities and corners.
ComfortTherm: Plastic wrapped fiberglass insulation that is designed for dust- and itch-free installation.
Kraft-Faced Batts & Rolls: This paper-faced fiberglass roll controls moisture in exterior walls.
Unfaced Batts & Rolls: Specifically designed for sound and temperature control.
Foam Boards/Sheathing
AP Foil: This foam sheathing board is designed for air control, extreme heat, and moisture resistance. It is generally used in exterior walls.
CI Max: Easy to install, this high-efficiency polyiso foam board is traditionally used for exposed interior applications.
R-Panel: Designed for commercial purposes, this rigid foam insulation board provides high thermal efficiency.
Mineral Wool
Sound and Fire Block Mineral Wool Batts: These wool batts are intended for interior home applications and offer sound reductions as well as the ability to delay the spread of fire throughout a home.
TempControl Mineral Wool Batts: These batts are designed for exterior walls and offer superior fire resistance in addition to high thermal performance.
Spray Foam
Intumescent Coatings: A coating applied to spray foam that can reduce heat transfer and surface burning should there be a fire.
JM Corbond III: A closed-cell polyurethane spray foam with superior installation performance and an industry leading R-value.
JM Corbond MCS: A closed-cell, multi-climate polyurethane spray foam insulation that offers a high-end air, moisture, and thermal performance.
JM Corbond Open-cell Appendix X Spray Foam: An open-cell polyurethane spray foam insulation that allows for application without an ignition barrier.
JM Corbond Open-cell Spray Foam: An open-cell polyurethane spray foam that provides excellent yield at an affordable price point.
How Much Does Johns Manville Insulation Cost?
While the total cost of Johns Manville insulation depends on the insulation material, materials needed for installation, size, R-value, and the vendor, here are some general pricing guidelines:
Johns Manville Foil Faced Polyiso Foam Insulation, 1/2"x48"x96", R2.7, price range: $11.00 to $13.00
Johns Manville ComfortTherm Encapsulated Fiberglass Roll Insulation with Sound Barrier, 15"x32", R13, price range: $17.00 to $18.50
Johns Manville ComfortTherm Faced Fiberglass Batt Insulation with Sound Barrier, 24"x48", R30, price range: $20.00 to $22.00
Johns Manville Unfaced Mineral Wool Batt Insulation with Sound Barrier, 15.25"x47", R15, price range: $22.00 to $26.00
Johns Manville Attic Pro Fiberglass Blown-in Insulation with Sound Barrier, 103 sq. ft., R19, price range: $33.00 to $36.00
Johns Manville CI Max Polyiso Foam Insulation, 2-1/2"x48"x96", R16, price range: $62.00 to $70.00
Johns Manville Corbond III closed-cell spray polyurethane foam, R21 at 3", R42 at 6", 5,200 board feet per set, price range: $2,200.00 to $2,400.00 per set
These are prices for individual units. The amount of insulation you require depends on the required R-value and the type of insulation being used.
Johns Manville Insulation Reviews
Common customer reviews for Johns Manville insulation are that the insulation materials are both easy to work with and to install. The quality of Johns Manville insulation rates high among consumers, with many mentioning the superior noise reduction and temperature control. There are some who feel that, though Johns Manville rolls offer better fitting since you can cut to length, they do not cover quite as much as a pre-cut batt bag of insulation. It is important to always look into consumer reviews of a product before deciding what size and style of insulation you might need.
Author: Angela Escobar