Knauf Insulation Prices, Reviews, Complaints & Company Overview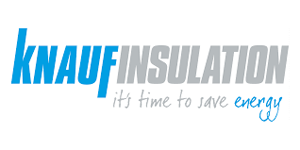 A family company, Knauf was founded in 1932 by brothers Dr. Alfons and Karl Knauf, and today is managed by their sons, Baldwin and Nikolaus Knauf. Despite being a multinational company, Knauf continues to be run as a typical family business and has built a name as one of the most respected companies in insulation. They are the fastest growing insulation manufacturer in the world, with a broad selection of insulation products and a commitment to conservation and sustainability in the manufacturing and development of all products.
Request Insulation Installation Price Quotes Using Our Free Tool
Get connected to the top rated insulation contractors in your area and get free competitive estimates. No obligations to hire, ever!
Knauf Insulation Products
Knauf offers a wide variety of styles and types of insulation and insulation products. Whether you're looking for products for commercial or residential use, Knauf has everything you need to get the job done right. Here are some of the insulation options offered by Knauf:
Basement Wall Insulation: A glass mineral wool blanket that is laminated with a perforated facing so that it can be left exposed. It is also available in an unfaced option for insulation in non-exposed areas.
Earthwool Insulation Board: Made with ECOSE technology, this acoustic and thermal insulation is available in all-service jacket (ASJ), factory applied foil-scrim-kraft (FSK) facing, plain, and metalized polypropylene-scrim-kraft (PSK).
EcoBatt Insulation: An acoustic and thermal insulation, EcoBatt looks different than any other insulation you may have seen. Made from highly resilient inorganic glass fibers that are bonded with a thermosetting resin, the EcoBatt has a natural brown color and represents an unprecedented level of sustainability in insulation. It is available in kraft facing, flame-rated FSK-25 foil facing, standard foil facing, and unfaced options.
EcoFill Wx Blowing Wool Insulation: Designed for retrofitting and weatherizing existing housing, Knauf's EcoFill Wx blowing wool insulation is made from unbonded, virgin fibrous glass with a high degree of post-consumer recycled content.
EcoRoll Insulation: This glass mineral wool insulation is made with ECOSE technology and contains a high concentration of sand and at least 60 percent post-consumer recycled glass.
What Does Knauf Insulation Cost?
The following prices are to give a general idea of the cost of insulation. The total cost of Knauf insulation varies depending on the insulation material, insulation type, R-value, size, and the vendor you choose.
Knauf Guardian kraft-faced fiberglass insulation roll, 15" x 32' (40 sq. ft.), 3-5/8" thick, R17, price range: $10.00 to $12.00 per roll per bag
Knauf Insulmax Shake and Rake loose fill fiberglass insulation, formaldehyde-free, coverage 35 sq. ft., R19, price range: $15.00 to $18.00
Knauf Guardian kraft-faced fiberglass insulation roll, 23" x 32' (61.3 sq. ft.), 3-5/8" thick, R13, price range: $18.00 to $20.00 per roll
Knauf Guardian fiberglass blow-in insulation, formaldehyde-free, coverage 65.3 sq. ft., R30, price range: $29.00 to $33.00 per bag
Knauf Jet Stream Ultra Blown fiberglass, 24" x 48" (88 sq. ft.), R15, price range: $32.00 to $36.00
Knauf Guardian kraft-faced fiberglass insulation batt, 24" x 48" (64 sq. ft.), 12" thick, R38, price range: $47.00 to $53.00
Knauf Guardian unfaced fiberglass insulation batt, 24" x 48" (88 sq. ft.), 10" thick, R30, price range: $49.00 to $55.00
Knauf Earthwool Insulation Board with ECOSE Technology, 24" x 48" (88 sq. ft.), 2" thick, price range: $63.00 to $67.00
Knauf Insulation Reviews
Most customers find Knauf insulation to be on the cutting edge of insulation technology, especially their products that are made with ECOSE technology. Common reviews talk about the ease of installation and softness in comparison with other brands. The majority of all customer reviews are incredibly positive. However, it should be advised that proper protective gear should be worn during installation. While people find Knauf insulation to be softer than their competitors, it can still be itchy or irritating to work with, which is one of the few complaints customers have. It is important to do your research before making any final decisions on your Knauf insulation; be sure that you have chosen the correct style and material and to read customer reviews of the product you are thinking of going with.
Author: Angela Escobar
Find Insulation Companies Who Will Compete for Your Business