ROXUL/ROCKWOOL Insulation Prices, Reviews, Complaints & Company Overview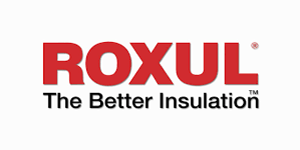 ROCKWOOL (formerly known as ROXUL) is the leading manufacturer of stone wool insulation. The company offers a broad range of sustainable, high-performance insulation products for both commercial and residential construction applications.
About ROXUL/ROCKWOOL
The largest producer of stone wool insulation in North America, ROCKWOOL is committed to manufacturing and producing durable, sustainable products made by utilizing the most advanced techniques in building science. They strive to help in reducing energy consumption, while making sure that the solutions they offer provide superior fire, noise, and moisture resistance. Whether you need stone wool insulation for commercial or residential applications, ROCKWOOL is there to help.
Request Insulation Installation Price Quotes Using Our Free Tool
Get connected to the top rated insulation contractors in your area and get free competitive estimates. No obligations to hire, ever!
ROCKWOOL Insulation Products
CAVITYROCK: A semi-rigid insulation board designed to be used in exterior walls and for rainscreen applications. It is compatible with multiple framing systems and offers high acoustic performance, fire resistance, and moisture control.
COMFORTBATT: Perfect for either new residential construction or renovations, this semi-rigid bat is unique in that it has a flexible edge that is designed to compress as the batt is inserted.
CURTAINROCK: This lightweight insulation is a semi-rigid stone wool board made to be used in curtain wall systems. The product line consists of CURTAINROCK, CURTAINROCK 40, and CURTAINROCK 80 in order to provide the perfect solution for various curtain wall set ups.
ROCKBOARD: A multi-purpose ROCKWOOL COMFORTBOARD 80:board that can be used in ceilings, floors, and walls that provides premium acoustic and thermal performance.
ROCKWOOL COMFORTBOARD 80: This exterior non-structural mineral wool sheathing board is meant for residential wall systems. It is fire-resistant, sound absorbent, and moisture-resistant.
ROCKWOOL PLUS MB: A semi-rigid mineral wool blanket insulation that is lightweight and non-combustible, meant to be used in pre-engineered metal building construction.
ROCKWOOL SAFE'n'SOUND: A stone wool insulation meant for use in interior walls for residential applications. It offers superior acoustic performance and fire resistance.
TOPROCK DD: Uncoated stone wool insulation board designed for low-slope roof applications. It can be used both as a base layer with the TOPROCK DD PLUS or as the top layer in a hybrid roofing assembly.
How Much Does ROCKWOOL Insulation Cost?
While the cost of insulation varies depending on the material, R-value, size, style, and type of insulation (as well as the vendor you choose) here is a guideline as to the general prices of Rockwool insulation:
ROCKWOOL COMFORTBATT rock wool batt insulation, unfaced, R15, 15.25" x 47", coverage 59.7 sq. ft., sound barrier, price range: $38.25 to $39.97
ROCKWOOL SAFE 'n' SOUND rock wool batt insulation, unfaced, fire-resistant up to 2150 degrees F, 15.25" x 47", coverage 59.7 sq. ft., sound barrier, price range: $40.25 to $41.97
ROCKWOOL ROCKBOARD 60 rigid rock wool board insulation, unfaced, R6, 24" x 48" x 2", sound barrier, price range: $51.18 to $52.00
ROCKWOOL COMFORTBOARD 80 rock wool batt insulation, unfaced, R6, 24" x 48", coverage 48 sq. ft., sound barrier, price range: $53.00 to $54.94
ROCKWOOL CURTAINROCK 40 rock wool batt insulation, semi-rigid, faced, open celled, R40, 24" x 48" x 2", coverage 80 sq. ft., price range: $71.36 to $72.82
ROCKWOOL CAVITYROCK rock wool batt insulation, semi-rigid, unfaced, open celled, R8.4, 16" x 48" x 2", coverage 64 sq. ft., price range: $281.36 to $290.67
Keep in mind that these prices are for individual units. The amount of insulation needed for a job will depend on the R-value that is needed as well as the type of insulation being used.
ROCKWOOL Insulation Reviews
A look at the vast majority of customer reviews for ROCKWOOL insulation will show that people find it to be an excellent product. Common reviews tout the superior acoustic performance, as well as the increased moisture resistance and R-values in comparison to fiberglass insulation. While most people find the insulation easy and simple to work with, there are those who feel the stones in the non-batt insulation can be sharp and difficult to clean up after installation. It is important to do thorough research both into the product itself and into customer reviews before making any final purchasing decisions.
Author: Angela Escobar