Bush Office Cubicle Prices, Reviews, Complaints & Company Overview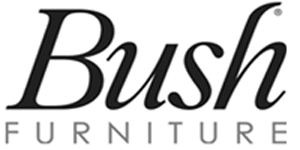 A leading name in case goods and ready-to-assemble home and office furniture, Bush Industries, Inc. has spent over 50 years building a legacy of quality and reliability. With a strong commitment to building lasting customer relationships, Bush works to provide only the best quality products for your home and office.
About Bush Furniture
Bush has spent more than five decades designing and building high-quality, ready-to-assemble furniture for homes and offices. Their Bush Furniture division has a focus on home/small office furniture, while their Bush Business Furniture (BBF) division focuses on commercial-grade products for small and midsize businesses and more serious home offices.
Free Cubicle Quotes From Top Dealers!
The company prides itself on creating durable and innovative designs. Each product is tested to ensure it meets the standards of the American National Standards Institute (ANSI) and Underwriters Laboratories (UL). Above all else, Bush prioritizes the comfort and safety of its customers, and looks for ways to improve every day.
Bush Office Cubicle Products
Bush offers several office cubicle product lines, each designed to fulfill specific needs. Some of these products include:
The Easy Office Collection: Designed for fast and easy use, the Easy Office Collection from Bush is an open office solution capable of handling anywhere from one person to 100. The upholstered panels come in light or storm gray, with thermally fused laminate work surfaces designed for superior scratch and stain resistance. This collection features adjustable, built-in levelers and wire management solutions to help keep things organized.
Office in an Hour: Incredibly quick and simple to set up, Office in an Hour workstations have you up and running in no time at all. These workstations also feature adjustable levelers, thermally fused laminate surfaces, and wire management solutions. This collection is one of the easiest to order and install.
ProPanels: Affordable and easily customizable, ProPanels allows you to divide private work spaces while still leaving room for collaboration. Made from sturdy, slate-finished frames, every setup includes connection hardware for simple assembly and built-in levelers. With multiple layout options, ProPanels dividers are easy to add or change as your business's needs change or grow.
How Much Do Bush Office Cubicles Cost?
It is difficult to provide an exact cost for Bush office cubicles. Prices vary based on additional accessories, cubicle type, dimensions, and the vendor you purchase through. That being said, what follows are some examples for specific products to provide an idea of what you can expect to pay for your Bush office cubicles.
An Easy Office 60" straight desk, four-person workstation that comes with four work surfaces, four mobile filing cabinets, and three panels with corner connectors costs between $2,800 and $4,200.
An Office in an Hour two-person cubicle workstation that comes with four straight workstations (two per box), two three-drawer mobile pedestals, and two storage hutches with accessories costs between $2,700 and $3,800.
A C leg, L-shaped desk ProPanels setup that comes with four panels (two 66 x 36 and two 42 x 36), one C-leg desk, and connectors costs between $2,000 and $3,000.
Bush Office Cubicle Reviews
All in all, people who have purchased and utilized Bush office cubicles and furniture are highly satisfied with the company's products. People commonly talk about how easily and quickly they are able to assemble their Bush office cubicles, especially the Office in an Hour collection. Many customers also consider the quality of the products to be far superior to what they expected based on the cost. Common comments indicate that buying office furniture of the same durability from another company would cost much more.
There are not many negative reviews for Bush office cubicles, though there are some customers who stated that the cubicles and accessories are not as durable as the company claims. However, it should be noted that these customers also said that their products broke when they tried to drag them to another location instead of disassembling them. These reviewers also did not state how long they had the furniture before moving it without disassembling it.
As with any product or service, it is imperative that you read through any and all available reviews. Don't be afraid to ask others how the products have worked for them to get a better idea of how well they may suit you or your business.
Author: Angela Escobar
Compare Competing Prices From The Best Cubicle Pros