Herman Miller Office Cubicle Prices, Reviews, Complaints & Company Overview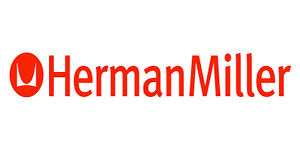 Credited as the company that brought the office cubicle to the world, Herman Miller is a renowned designer and manufacturer of office furniture. The company offers a broad range of cubicle options, each designed to assist and enhance your business. No matter what your office furniture needs may be, Herman Miller is there to help.
About Herman Miller
In 1923, Herman Miller helped his son-in-law, D.J. De Pree purchase the Michigan Star Furniture Company. De Pree admired Miller and considered him to be a man of integrity, so he named the company for him. Within 25 years, that name was essentially synonymous with modern office furniture.
Free Cubicle Quotes From Top Dealers!
Since its inception, Herman Miller has grown into a multinational company with manufacturing and sales facilities all over the globe. The company strives to constantly improve its products so that it is always offering its customers the best quality available. Herman Miller works to bring innovative office furniture solutions that boost employee morale and productivity.
Herman Miller Office Cubicle Products
Herman Miller offers a wide variety of office cubicle solutions to fit the needs of businesses of any size in any industry. Some of the company's cubicle products include:
Action Office System: Designed to accommodate the ever-changing needs of the business world, Action Office adapts as your business changes and grows. The Action Office system is easily configured to meet new requirements or layouts, meaning you don't need to get a new cubicle system when the workspace changes.
Canvas Office Landscape: This system provides the ability to create various settings based on the needs of your team. Whether you want to set up private offices or public spaces, Canvas gives you the freedom to make it your own.
Ethospace System: A sturdy yet versatile system, Ethospace is a combination of steel frames and interchangeable tiles. The interchangeable tiles provide the flexibility needed by an evolving business. Reconfigure your setup whenever you see fit, with no worry about if the workstation can handle it; it can.
Layout Studio: This system plays across the entire landscape of your office. Both seated or standing heights are available, and the system seamlessly integrates storage and personalized work tools.
Renew Link: Designed to create private spaces within an open plan, Renew Link changes the shape of your work surfaces to an angle. Doing so offsets the orientation of employees working close to one another and creates zones for individuals, while still allowing for collaboration.
Resolve System: The core of this system is an open, 120-degree angle. The idea is to create an open environment where colleagues are able to collaborate and communicate, yet still focus on their own needs and assignments.
How Much Do Herman Miller Office Cubicles Cost?
Providing the exact cost of Herman Miller office cubicles is difficult, as the configuration, size, and quality of the cubicle directly affect price. Additional accessories, features, and the dealer you purchase through also contribute to the total cost. What follows is a general pricing guideline to provide an idea of what you can expect to pay for your Herman Miller office cubicles. For all listed prices, the low end represents a single, standard employee workstation. As you add features, more "deluxe" panels, or choose larger options such as management cubicles (commonly called "officles"), the price rises.
Action Office System workstations have an average cost between $2,000 and $19,000.
Canvas Office Landscape workstations have an average cost between $3,000 and $12,000.
Ethospace System workstations have an average cost between $2,500 and $18,000.
Layout Studio workstations have an average cost between $3,400 and $17,700.
Resolve System workstations have an average cost between $3,000 and $20,000.
Renew Link workstations have an average cost between $1,600 and $12,000.
While these prices do not include added expenses such as delivery or installation, the quote you get from a dealer should. Always verify what the price you are quoted includes.
Herman Miller Office Cubicle Reviews
Customer reviews for Herman Miller office cubicles are consistently filled with praise for the company's designs and product qualities. Customers commonly praise Herman Miller cubicles for their flexibility, saying they make it easier to reconfigure the layout of the office. Business owners and managers have found that the company's furniture improves the overall productivity of their staff. And just about everyone enjoys the 12-year warranty that comes with it.
Overall, there are not many negative reviews for Herman Miller office cubicles. There
Author: Angela Escobar
Compare Competing Prices From The Best Cubicle Pros