Mayline Office Cubicle Prices, Reviews, Complaints & Company Overview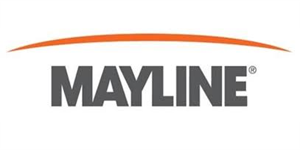 Known for its ergonomic furniture solutions, Mayline is an office furniture provider that offers a variety of styles for different businesses and office layouts. No matter what your office furniture needs may be, Mayline is there to help.
About Mayline
Initially founded as the Engineering Supply Company in 1938, today Mayline is one of the most renowned names in the office furniture industry. Though the company offers its products to businesses of all sizes and types, their focus is on providing affordable, quality furniture to smaller businesses.
Mayline knows that different businesses require different solutions, which is why they design and manufacture a multitude of office furnishings. Their goal is to provide each and every customer with the best fit for their company. Mayline boasts a consistent A+ rating from the Better Business Bureau.
Free Cubicle Quotes From Top Dealers!
Mayline Office Furniture Products
A broad range of office furniture is available from Mayline, each with its own set of perks depending on the layout and style of your business. Some of the products the company has to offer include:
Aberdeen: A balance of form and function, Aberdeen from Mayline offers the aesthetic and class of wood with the performance and durability of laminate work surfaces. Accented with brushed nickel and textured glass, these workstations are suitable for either open or private spaces.
CSII Series: This tough, yet versatile, series from Mayline works just as well for closed offices as it does for open spaces. Initial setup is a breeze, as is reconfiguration, meaning that the CSII Series is perfectly suited to changing or growing businesses. It also features a variety of storage options, allowing you to pick whatever fits your needs best.
e5 Series: Designed for quick and simple setup, the e5 Series from Mayline is ideal for changing or expanding businesses. It can be used to complement an open floor-plan or to provide private spaces. It is a practical solution with an array of storage solutions.
EVEN Series: These dual-sided workstations are designed with minimal components and can be configured to support two-, four-, six-, or eight-person teams. It features wall dividers to allow for privacy while still letting colleagues collaborate. The EVEN Series is an ideal solution for those looking to let their employees work together, but also focus on their own tasks.
How Much do Mayline Office Cubicles Cost?
Providing an exact cost for Mayline office cubicles is difficult, as the dimensions, model, and quality of the cubicle all factor into the final price. Added accessories or features, as well as the vendor you purchase through also impact the total cost. That being said, what follows is a general pricing guide to provide an idea of what you can expect to pay for your Mayline office cubicles.
An Aberdeen open workstation with extended left and right corners, a freestanding peninsula, hutch with wood doors, three-shelf bookcase, and two suspended credenzas has an average cost between $3,850 and $6,900.
An e5 four-person workstation with a 60" technology beltway that features eight outlets on each side and four 60" x 30" desks has an average cost between $1,600 and $3,800.
An EVEN Series eight-person collaborative workstation with eight workstations, four 48" wide slat walls, eight box/file mobile pedestals, and four tabletop data/power modules has an average cost between $4,700 and $7,600.
Mayline Cubicle Reviews
The vast majority of customer reviews for Mayline office cubicles are highly positive, with customers finding that the furnishings the company offers are durable and reliable. People commonly talk about how comfortable the office furniture that Mayline offers is, with some saying that it seems to have improved productivity, as well as the general mood of their employees. Others reviewers praise the company's service, stating that they answer questions quickly and address any issues immediately.
Most of the negative reviews customers have left about Mayline office furniture don't actually have anything to do with the furniture itself. For the most part, issues have boiled down to navigating the Mayline website (which some have found confusing) and products taking longer to be delivered than stated.
Just as with any other product or service, it is important to read through all available reviews. The best way to see how a product is going to work for you is to see how it has worked for others, so don't be afraid to ask people about their experiences.
Author: Angela Escobar
Compare Competing Prices From The Best Cubicle Pros