Steelcase Office Cubicle Prices, Reviews, Complaints & Company Overview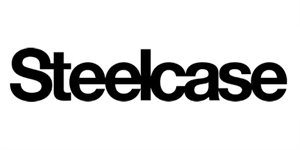 With over a century of experience under their belt, Steelcase is a leading name in the industry of office furniture. The company offers a broad range of options to suit the needs of a wide variety of business sizes and types. Whatever your office furniture needs are, Steelcase has the solution.
About Steelcase
Steelcase was initially founded as the Metal Office Furniture Company in 1912. For more than 105 years, they have been at the forefront of innovation and progress. The company has always been looking forward, working hard to make sure it provides its customers with the highest quality products at every turn. With three core brands (Coalesse, Steelcase, and Turnstone), Steelcase is able to offer a variety of products to fit myriad customer needs. Every product from every brand is designed for economic, environmental, and social sustainability. Steelcase is a global company with more than 800 dealer locations across the world.
Free Cubicle Quotes From Top Dealers!
Steelcase Products
Steelcase offers a wide array of cubicle solutions to meet the needs of a variety of different businesses. Some of the designer's cubicle products include:
Answer: With three different options (beam, fence, or panel) the Answer collection from Steelcase is designed for versatility. Answer is made to optimize employee performance and encourage collaboration. All three Answer options are made to accomodate open-space floor plans while still allowing for privacy.
c:scape: This modular workstation is a freestanding desk system that features built-in storage. c:scape works for open plans as well as private spaces, and the simple components allow for quick and easy installation or reconfiguration.
Elective Elements: This solution from Steelcase is available in multiple materials, such as composite wood veneers, fabric, glass, and metal paint finishes. It features a simple technology interface as well as layered work surfaces and open storage. Elective Elements is a freestanding workstation.
Kick: A simple and affordable system, Kick from Steelcase is designed to integrate with various other Steelcase offerings. This enables you to combine Kick components with your existing Steelcase office cubicles, or simply use Kick on its own.
Montage: A highly customizable system available in multiple surface material options, Montage is a culmination of everything Steelcase has learned about the workplace. This system is designed to improve productivity and utilizes ergonomics to increase employee comfort.
How Much Do Steelcase Office Cubicles Cost?
The exact price of Steelcase office cubicles is difficult to determine, as the cubicle dimensions, model, and quality directly affect costs. Added accessories, features, and the dealer you purchase through factor into the final price as well. Here is a general pricing guide to give you an idea of what you can expect to pay for your Steelcase office cubicles:
A single-station, 96" x 72" Answer unit with box file pedestals and fabric spine panels topped with framed clear glass has an average starting cost of $1,600.
A six-station, 72" x 72" c:scape unit with 48" tall sliding storage walls, desk-height power access, mobile file pedestals, and modesty screens has an average cost of $7,710, or $1,285 per station.
Open-space units in the Elective Elements collection have an average cost between $1,250 and $1,589 per station.
A single-station, 36" x 60" Kick unit with 54" tall panels, an L-shaped workspace, and a mobile box file pedestal has an average cost of $1,400.
A single-station, 60" x 60" Montage unit with 65" tall panels, glass panes, and a mobile box file pedestal has an average cost of $5,000.
While these prices do not include delivery or installation, the price your dealer provides should. Always be sure to ask what is included in the quoted price.
Steelcase Office Cubicle Reviews
Customer reviews for Steelcase office cubicles are largely positive, with people commonly praising the company for their wealth of options. People seem to especially love the c:scape collection from Steelcase; many customers report that it makes a smaller workspace seem larger and utilizes all the space a facility has to offer. Customers have also enjoyed the service that Steelcase provides, feeling that the company truly cares about its clients.
There are not many negative reviews for Steelcase office cubicles. As with many other office furniture companies, most of the complaints have to do with delivery or installation. These issues usually fall into either dealer or user error.
Be sure to read through all available reviews before making your final purchasing decision. Don't be afraid to ask others how the product has worked for them, as it is the best way to see how it might work for you.
Author: Angela Escobar
Compare Competing Prices From The Best Cubicle Pros