Hon Office Cubicle Prices, Reviews, Complaints & Company Overview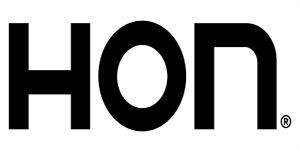 One of the most recognized names in the office furniture industry, HON offers a wide variety of solutions designed to improve employee morale and productivity. The company prides itself on attention to detail, working hard to provide customers with the best solutions for their business or home office.
About HON
Founded in 1944, HON has spent more than seven decades designing and producing office furniture meant to last. The company focuses on creating durable products with a timeless style, allowing its customers to get the most out of their HON furniture. In fact, it is not uncommon for the company to get requests for spare file cabinet keys for units they built in the 1970s.
Function and durability are important, but the company also recognizes that comfort is needed for a productive workspace. That's why, in addition to the testing standards required by the industry, the company has real people test every piece of furniture. If it isn't up to the tester's standards, it isn't up to HON's. The company also strives to build lasting relationships with its customers and listens to feedback, using customer complaints and suggestions to improve their offerings.
Free Cubicle Quotes From Top Dealers!
The HON Company's Products
HON offers a wide variety of office cubicle products, each designed to accommodate the needs of different business types. Some of those workstations include:
Abode: An incredibly flexible system, Abode can be configured to just about any setup. Whether you're looking to create an open workspace or provide some amount of privacy, Abode is there to help. Abode also integrates with other HON offerings, such as Abound and Accelerate.
Abound: Designed for to suit a range of designs and layouts, the Abound system from HON sets up easily and quickly. It features an interchangeable frame and multiple tile options, such as fabric, glass, and tool tiles. Open base frames and raceway base frames are available, as well.
Accelerate: Modern and sleek, Accelerate is designed to increase productivity and improve workflow. It is a highly adaptable system, with multiple fabric options, frameless glass, and swinging doors to accommodate various needs. The durable steel frame allows for rearranging as your business changes.
Empower: Simple to install and reconfigure, HON's Empower system is meant to do what the name implies: empower your people. This system offers more personal space than some others, and includes cable and power management. It is also scalable, making it an ideal choice for changing or expanding businesses.
How Much Do Hon Office Cubicles Cost?
Providing an exact cost for HON office cubicles is difficult, as there are multiple factors that impact the final price. The cubicle's dimensions, features, and model, as well as any added accessories and the dealer you purchase through, all impact the cost. What follows is a general pricing guide to provide an idea of what you can expect to pay for your HON office cubicles.
A four-station, 72" x 72", 66" tall unit in the Abode series with a box file pedestal and fabric privacy screens has an average cost of $4,896 or $1,224 per station.
A four-station, 72" x 72" unit in the Abound series with box file cabinets and top shelving has an average cost of $9,666 or $2,416 per station.
A three-station unit in the Accelerate series with 120-degree desktops, 25" tall box file pedestals, and 16" tall laminate table-mounted dividers has an average cost of $4,769 or $1,589 per station.
A six-station, 48" x 48" with 52" tall powered fabric panels, data and phone ports, and mobile filing pedestals has an average cost of $8,190 or $1,365 per station.
While these prices do not include delivery or installation, the quote you get from a dealer should. Always ask what is included in the price you are given.
HON Office Cubicle Reviews
While there are not many reviews available for HON office cubicles, the reviews that have been left for the company's office furniture are highly positive. Most customers find that the company offers durable yet comfortable furniture that makes it easy to focus on the job. Others have found that HON products help to improve efficiency in their workplace, providing employees with the ability to collaborate with colleagues while still allowing for privacy.
There are those who have complained about HON products, but nearly all of those complaints come down to delivery and installation, which has more to do with the dealer/installer than anything else.
Don't be afraid to ask others how the product has worked for them; it is the best way to see how it is going to work for you.
Author: Angela Escobar
Compare Competing Prices From The Best Cubicle Pros