Avaya Phone System Prices, Reviews, & Company Overview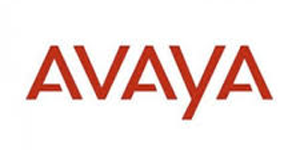 Avaya is one of the most well-known and respected names in telecom. The company's communication solutions include onsite, cloud-based, and hybrid phone systems and software. They serve companies of every size, from those with a handful of employees in a single location to hundreds across multiple sites.
About Avaya
According to Avaya, their goal is to provide innovative communication solutions that help their clients be more competitive. Over 90 percent of the telecom provider's million-plus customers are Fortune 500 companies.
Avaya uses an open platform model, meaning their software and hardware work with any other phone system. It's an ideal solution for companies that already have a communication system, since it means they don't have the added expense of purchasing and installing new equipment.
Although the company offers traditional, self-hosted PBX solutions, their main focus is cloud-based and IP systems. Avaya's customers get a wide array of features and scalable technology that grows and changes to match their business's needs. And cloud hosting lets you manage and operate your phone system from any connected device.
Free Phone System Quotes From Top Dealers!
Avaya Telecom Products
Avaya's products fall into three categories: Unified Communications, Cloud, and Customer Experience & Contact Center.
Unified Communications
These products are designed to improve productivity via seamless connection to all of the communication tools your employees need and use. This includes voice, data, video, conferencing, mobility, and messaging.
Communication and messaging: Employees use a single interface to access voicemail, email, and faxes, both on-site and remotely via a virtual desktop. Options include Avaya Aura Messaging, Avaya Communicator, and Avaya Officelinx.
Platform and infrastructure: A centralized infrastructure and cloud-based platform creates a scalable system that grows and changes with your business needs. Products include Avaya Aura Platform, Avaya IP Office Platform, and Avaya Aura Virtualized Environment.
Video and conferencing: Avaya promises incredible bandwidth on a reliable network and excellent quality. Video conferencing solutions are available for both desktop and conference room applications to facilitate collaboration.
Devices and phones: Avaya offers the H200 and J100 series of smart devices and phones. They're loaded with features yet still easy to use and integrate with both Avaya and third party platforms.
Cloud
Customers can choose cloud-hosting for their services, which offers extreme savings on hardware and great scalability. Benefits include:
Available for any size business
Integrates with other applications
Customizable for other devices (BYOD)
Multi-tenant capabilities
Options include Powered Avaya IP Office, VaaS (video as a service), and xCaaS (any communication as a service)
Customer Experience & Contact Center
One of your business's goals is (or should be) creating a great customer experience. Client satisfaction depends on your customers never having difficulty reaching your company, but it's more than that. They need multiple options to handle issues and you need insight into what works and what doesn't for each customer in order to provide each one their ideal solution. Avaya offers three services designed to make that happen:
Omnichannel Assisted Experience: Provides seamless customer service via multiple channels, including voice, email, chat, SMS, video, social media, and instant messaging.
Omnichannel Automated Experience: Lets customers to choose their preferred self-service channel while still allowing them to connect with an employee if they need to.
Actionable Insights: Review customer experience data to identify and address issues quickly. In addition, historical data allows you to predict volume and staffing needs.
How Much Does an Avaya Phone System Cost?
Pricing phone systems depends on the number of users, types of features, hardware needs, cloud versus self-hosting, and much more. Your per-user prices are lower the more users you have. And cloud-based systems cost much less to set up than self-hosting options. However, monthly fees are usually higher.
The following estimates are average costs for hardware and software for self-hosted systems.
An Avaya phone system for 1,000 or more users costs between $300 and $400 per user.
Avaya systems for around 500 users cost around $400 to $500 per user.
Companies with around 100 users pay between $500 and $600 per user for an Avaya phone system.
An Avaya phone system for a small company (up to 50 employees) costs between $750 and $900 per user.

Sample prices for an IP-based Avaya phone system include:

Avaya IP with four inbound lines and five users costs around $1,500 on average.
An Avaya IP system with four inbound lines, 16 extensions, and eight users costs around $3,000 on average.
Avaya IP with 12 inbound lines, 24 extensions, and 24 users costs around $7,500 on average.
An Avaya IP T-1 system with 68 extensions and 50 users costs around $15,000 on average.
Avaya Phone System Reviews
On the whole, Avaya's customers are highly satisfied with the company, its products, and its service. Common praise includes:
Features: Reviewers love the variety of features and ability to customize their plan to suit their needs.
Integration: Larger customers especially love that Avaya integrated perfectly with their existing system, as it saved them from having to invest in all-new equipment.
Quality equipment: Customers also praise the reliability of Avaya's products, saying they offer top-of-the-line as far as equipment quality.
Experience: One selling point for many customers was that the company has been around for years and has an impressive client list.
User-friendly: Customers find the systems complex yet still easy to navigate and learn.
PABX interfacing: One reviewer notes that Avaya plays well with other systems, something that he doesn't often find.
Built for high volume: The systems support both high numbers of calls and large amounts of data efficiently.
Redundancy: Avaya lets customers build redundancy into their system through software rather than hardware, which saves money.
Author: Angela Escobar
Compare Competing Prices From The Best Phone System Pros