Fortinet Phone System Prices, Reviews, & Company Overview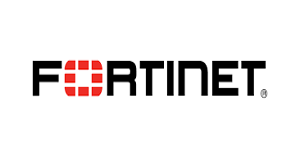 Although mostly known for network security and threat management, Fortinet also offers the FortiVoice business phone system. The systems are designed to work for everything from small, home-based businesses to enterprise-sized organizations with thousands of users.
FortiVoice offerings include both on-premise and cloud-based software solutions, as well as hardware that includes PBX cabinets and phones.
About FortiNet
FortiNet's goal is to ensure its customers never lose contact with their customers. They design high quality product with the features companies want and need to stay competitive and productive.
The company also seeks to create affordable, user-friendly systems with intuitive controls. Whether hosted on site or on the cloud, you get voicemail, auto attendant, faxing, and conferencing capabilities.
FortiNet was founded in 2000. Although the company has offices around the world, its headquarters are in California.
Free Phone System Quotes From Top Dealers!
FortiNet's FortiVoice Products
Fortinet offers the following phone systems:
The FortiVoice Enterprise IP-PBX system is designed for organizations with up to 10,000 users. Built-in features include auto attendant, ring groups, voicemail, and conferencing at no additional charge. It also includes a web portal where users can configure their phone, review call logs and messages, and manage any additional features.
FortiVoice-VM is the provider's virtual IP-PBX system. You get all of their Enterprise features without having to install new hardware.
FortiVoice Gateway features a stackable design that makes it easy to add phone lines and grow your network.

The company also offers a variety of phone products, including:

FortiFone FON-H25 IP Phone: Customizable with dedicated feature keys plus six programmable keys and one-touch call configuration
FortiFone FON-H35 IP Phone: Includes all of the features of the H25 plus screen customization options.
FortiFone FON-175 IP Phone: Includes five dedicated feature keys and a color screen.
FortiFone FON-375 IP Phone: Features a programmable second screen to announce which lines are in use and who is on a call.
FortiFone FON-570 IP Phone: Comes with a large touchscreen, dedicated features keys, and 29 standard programmable keys that expand to 149 for ultimate call control.
FortiFone FON-670i/675i IP Phone: Executive phone with features that include touchscreen, programmable keys, and options such as HD video camera and HDMI port.
FortiFone FON-870i Cordless Phone: The convenience of cordless with the audio quality of a standard desk phone. Includes color screen, speakerphone, 18 hours of talk time per charge, and supports up to 15 handsets per base with a 150' range. Charging station and base cradle are sold separately.
FortiFone FON-C70 IP Conference Phone: Features acoustic echo canceling and a three-microphone array, plus the ability to add extra microphones for larger conference rooms.
FortiFone Softclient: This allows you to transfer your desk calls to a mobile device; you can use your mobile phone the same way you would your desk phone.
How Much Does FortiNet Cost?
FortiVoice plan pricing varies according to the number of users, features, and more.
FortiVoice Cloud packages start at $24.95 per month, per user, with a minimum requirement of two lines
Fax to email starts at $9.95 per month
International rates start at $0.015 per minute

FortiVoice hardware costs also vary, but averages include:

The FortiVoice Enterprise IP-PBX FVE-20E4 system averages between $625 and $800
The FortiVoice Enterprise IP-PBX FVE-100E system averages between $1,550 and $2,000
FortiVoice Gateway FVG-GO08 averages between $675 and $875
FortiVoice FON-375 IP phone costs around $180 on average
FortiVoice FON-570 IP phone costs around $350 on average
FortiVoice FON-670i IP phone costs around $370 on average
FortiNet Phone System Reviews
It is nearly impossible to find current reviews of FortiNet's products or services online. Every review we found was over a year old and most of them were three to five years old, meaning they aren't very reliable. Companies change quite a bit in that amount of time, especially tech companies.
One of the most common complaints about Fortinet is that their customer service is essentially non-existent. If you have an issue, reviewers warn you should expect to spend 30 minutes or more on hold. It doesn't go beyond that, as reviewers typically hang up before a rep answers their call. Nearly every review said they gave up on the service and changed to a new provider.
We did find four positive reviews from 2016. Each one occurred over a four-day period, and each one uses verbiage directly from FortiNet's website. These anomalies caused us to not believe these reviews were from genuine users of the product.
However, the fact that even the negative reviews are so old makes it difficult to categorically advise against this product. We can only say do your homework, ask the company for legitimate references, and talk to others in your industry for advice on the best business phone system.
Author: Angela Escobar
Compare Competing Prices From The Best Phone System Pros