ESI Phone System Prices, Reviews, & Company Overview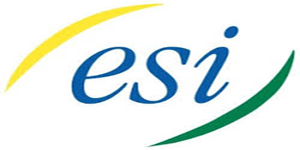 Estech Systems, Inc., commonly known as ESI, offers business phone systems with both cloud-based on on-premise hosting options. ESI phone systems include the most popular features to improve productivity, including visual voicemail, mobile apps, presence management, automated help, web-based administration, and click-to-call.
About ESI
For over 30 years, ESI has designed and delivered high-quality, user-friendly business phone systems. The company's end-to-end solutions offer businesses the features they need on the platform that works best for their organization.
ESI believes that the best communication systems are intuitive, powerful, and reliable. Your customers should be able to reach you anytime. And, if the system goes down for any reason, you should be able to reach ESI's customer support any time. That's why they place a priority on offering knowledgeable, experienced customer and technical support.
The Texas-based company is also a firm believer in supporting its community. ESI helps ensure local students' nutritional needs are met and they always have appropriate clothes for school. The company also partners with the community in funding disaster relief efforts, with dollar-for-dollar donation matching. ESI distributes these funds to worldwide victims of hurricanes, tsunamis, earthquakes, and more.
Free Phone System Quotes From Top Dealers!
ESI Product Offerings
ESI offers customers both hardware and software for their business phone systems.
ESI business phones: No matter how great your software is, employees still need a physical phone to connect with clients, and desk phones are still the standard. Your team needs the right phone, preferably one that's easy to use and provides simple access to the most common features. ESI designs their phones to integrate seamlessly with their software solutions.
ESI cloud-based services: The ESI Cloud PBX delivers to whatever device the user chooses, including desk phone, mobile phone, and desktop computer. The cloud platform also allows you to add more features, make changes as needed, and be up and running in no time. You also have none of the big costs associated with on-site hosting.
ESI hybrid cloud services: If you want the agility of the cloud but aren't quite ready to make the leap, ESI's hybrid solution may be just the thing. You get to continue managing your phone system while enjoying the best features of the cloud. And, it costs about half as much to connect as a full on-site solution.
ESI on-premise solutions: These products combine digital and IP to give you amazing features built right into your system. They're ideal for organizations that, for whatever reason, can't rely on a cloud-based phone system.
How Much Does an ESI Phone System Cost?
Total pricing varies according to number of users, features, and more. For exact costs, choose Request a Quote near the top of this page. The below pricing reflects costs for desk phones and cabinets only.
ESI desk phones cost around $125 for the 12-key model, $160 for the 24-key, and $200 for the 48-key model.
ESI 50L includes 40 stations, 16 lines, 56 call ports, and 16 conference ports for an average cost between $500 and $1,000
ESI 50 includes 52 stations, 35 lines, 87 call ports, and 16 conference ports for an average cost between $1,000 and $1,500
The ESI 100 includes 148 stations, 42 lines, 108 call ports, and 16 conference ports for an average cost between $1,500 and $2,000
The ESI 200 includes 192 IP stations, 168 digital stations, 56 analog stations, 84 lines, 300 call ports, and 24 conference ports, for an average cost of $2,500
ESI 600 includes 408 IP stations, 336 digital stations, 188 analog stations, 168 lines, 624 call ports, and 64 conference ports, for an average cost of $3,500
ESI 1000 includes 810 IP stations, 504 digital stations, 384 analog stations, 1,128 call ports, and 64 conference ports for an average cost of $4,000
ESI Phone System Reviews
ESI earns high marks for features, integration, systems, and especially for its customer support. Users note, however, that their software works best with ESI's own phones, which can be cost-prohibitive to organizations that already have equipment. Reviewers also like the provider's plan options, although many note that they can be pricey for smaller companies.
Reviewers note that ESI's hybrid offering is a great option for companies that are unable to fully migrate to the cloud due to connectivity issues. And on-premise customers note that the ability to migrate analog lines to digital gave them broader access to modern features that require VoIP connectivity.
ESI has great features but seamless operation really does require integration with the company's desk phones. Again, if you are hoping to keep your current equipment, ESI might not be the best option.
The software may not integrate well with other hardware, but it does integrate with other softwares, including Salesforce, Outlook, ZenDesk, and Skype.
Finally, ESI has some of the highest customer support ratings we've seen. Reviewers appreciate working with knowledgeable sales personnel who customize plans according to individual needs. They especially like that ESI techs install the system and then remain onsite until every user feels familiar and comfortable with their new system and features. Live phone support is available 24/7, with live chat agents available for 12 hours each day.
Author: Angela Escobar
Compare Competing Prices From The Best Phone System Pros