ABM Commercial Cleaning Service Rates, Reviews, Complaints & Company Overview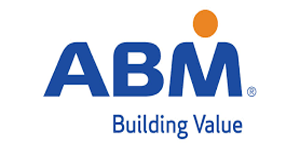 With well over a century in the industry, ABM has extensive experience providing commercial cleaning services. The company distinguishes itself from its competitors by offering fully customized maintenance plans for any type of facility. Crews are available 24 hours a day to work around your schedule, and employees are fully trained.
About ABM Commercial Cleaning Services
In 1909, Morris Rosenberg launched a one-man window washing venture. The company grew quickly, becoming American Building Maintenance in 1913. ABM prospered throughout the 20th century, acquiring a variety of janitorial and facilities management companies, including electrical, HVAC, and facilities engineering. Today, the original one-man operation employs over 100,000 employees and nearly three dozen locations across North America and Great Britain.
ABM operates under the core values of respect, integrity, trust, and collaboration. They are dedicated to providing clients high-quality janitorial services while ensuring their employees operate in safe working conditions and have the potential for career growth. ABM believes that happy employees help create happy clients.
Free Cleaning Quotes From Top Companies!
ABM's Commercial Cleaning Services
To those on the outside, it may seem like cleaning is cleaning. If you're in the industry, though, or have ever hired a commercial cleaning company, you know that isn't the case. That's why ABM trains employees in the unique cleaning needs of a variety of industries. Their services include:
ABM OnePass: The company developed this highly efficient, cost-saving method that increases productivity by careful analysis of the client's needs. ABM uses this data to create an optimized task schedule and provides workers mobile tools designed to reduce repetition.
Aviation cleaning: From airlines to airports, ABM creates a clean, safe environment for passengers and employees.
Banking/Financial cleaning: ABM ensures your facility remains both clean and compliant. They follow industry practices on hiring, subcontracting, accounting, disclosure, and reporting.
BioPharma cleaning: ABM's quality specialists promote compliance by working with the client's quality assurance team. Cleaning staff's regulatory training remains up-to-date to ensure your facility meets compliance standards for safety and cleanliness.
Commercial building cleaning: ABM's trained, experienced cleaners handle everything from the rooftop on down to the parking lot, allowing the client to focus resources on their core business.
Education cleaning: Since Stanford awarded ABM the first-ever university janitorial contract in 1921, ABM has helped keep schools clean and safe for staff and students alike.
Government cleaning: Local public agencies have unique facilities management needs. ABM offers customized plans to keep the gears of government turning.
Industrial/Manufacturing cleaning: ABM's high-quality cleaning services keep manufacturing facilities operating safely and efficiently.
Retail cleaning: Your brand's image depends on an immaculate retail environment. ABM offers customizable solutions to fit both your budget and your needs.
Sports/Entertainment cleaning: ABM keeps your venue clean and welcoming for any type of event, whether you're hosting a convention, the big game, or a high-profile concert.
How Much Do Commercial Cleaning Services Cost?
With so many variables, estimating the cost of commercial janitorial services is nearly impossible. The type of cleaning needed, the size of the facility, and your location all play a role. For budgeting and comparison purposes, we offer the following cost averages. Expect to pay a higher rate for smaller facilities and in areas with a higher cost of living. All price ranges are averages.
The average hourly rate for commercial janitorial services ranges between $15 and $30 per hour
Basic cleaning services cost between $0.11 and $0.25 per square foot
Ceramic tile flooring, including strip and seal, costs between $0.18 and $0.27 per tile, with the price going up to $0.41 for foot stripping
To foot strip and seal VCT flooring costs between $0.22 and $0.47 per square foot
To screen and recoat wood floors costs between $0.55 and $0.70 per square foot
Expect to pay between $1.80 and $3.25 per square foot for gym floors
Interior window cleaning costs around $24 per hour
Exterior window cleaning costs around $24 per hour for ground floor windows and up to $48 per hour for upper story windows
Other price variables include items such as when you want your facility cleaned, with second and third shift crews carrying a higher cost.
ABM Commercial Cleaning Reviews
ABM earns high marks throughout the industry for the enormous variety of services they offer, including the specialized cleaning needs of medical facilities and financial institutions. Clients also appreciate their "green cleaning" program, including recycling.
Probably the most popular ABM feature is the company's customized packages. Because the company is so large, it has the manpower to handle just about any task or package. For example, if you require different services on different floors of your building, ABM includes those needs in your customized plan.
Reviewers also like how long the company has been around, as they feel that longevity helped ABM perfect its services.
The only negative comments discovered reference the company's size as a possible detriment to performing basic cleaning services in a standard commercial office building. When comparing janitorial services, look closely at all services offered and what is included with each price point.
Author: Angela Escobar
Compare Competing Prices From The Best Commercial Cleaning Pros