Buildingstars Commercial Cleaning Service Rates, Reviews, Complaints & Company Overview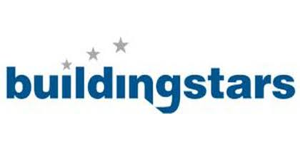 Commercial cleaning services are meant to provide you with a clean, healthy, and safe work environment. Offering a variety of cleaning services, Buildingstars works with you to come up with a customized cleaning plan to maintain the standards of cleanliness required for your business. From basic tasks such as sweeping and vacuuming to large-scale cleaning projects, Buildingstars strives to provide whatever you need to keep your workplace clean.
About Buildingstars
For over two decades, Buildingstars has been a go-to name for businesses looking for quality, reliable cleaning services. The company's goal is to provide everything you need to keep your place of work clean and safe, employing only the most dedicated and professional cleaners.
Buildingstars knows that every business and work environment is different, which is why they sit down with you to create a comprehensive cleaning plan, perfectly tailored to you. They factor in every aspect of your business to act proactively, taking care of problems before they have a chance to start and leaving you and your employees free to focus on the job.
Free Cleaning Quotes From Top Companies!
Buildingstars Commercial Cleaning Services
The vast majority of facilities require solutions that go beyond a simple nightly cleaning. With the Buildingstars custom cleaning plan approach, the company ensures that your business gets the level of service that it needs. Buildingstars provides cleaning services for a wide variety of businesses and facilities, such as:
Commercial offices: Keeping an office clean is about more than just appearances, it's about keeping everyone inside healthy and safe. Whether you run a government facility, multi-tenant building, or small office, Buildingstars cleaning services provides expert cleaning and preventative maintenance that can help to reduce overall costs.
Educational facilities: It is incredibly important that every educational facility stays as clean as can be. Not only does cleanliness in an educational environment impact the health of students and faculty, it has been shown to play a role in students' performance. Buildingstars knows this and provides the cleaning services every school needs.
Financial institutes: Buildingstars has been providing commercial cleaning solutions to financial institutes for the entirety of the company's tenure. They are well-versed in the extra security required by these facilities, from small, local institutions to multi-branch banks.
Healthcare facilities: A leading name in the healthcare cleaning industry, Buildingstars is dedicated to eliminating healthcare associated infections (HAIs), which cost the U.S. healthcare system billions of dollars a year. The company strictly adheres to guidelines and recommendations from the CDC to ensure to safest healthcare environments.
Buildingstars employs eco-friendly cleaning methods with their Green Star program. The company uses equipment, methods, and products designed to be safe for both you and the environment. As a part of their custom cleaning plan process, they discuss their green methods with you to find the best environmentally friendly procedures for your facility.
How Much Do Buildingstars Commercial Cleaning Services Cost?
Narrowing down exact cost of commercial cleaning services is difficult, as factors such as building size and the cleaning plan itself contribute to the final price. To receive an exact price, you can select the "Receive A Quote" option at the top of the page. That being said, what follows is a general pricing guideline for budgeting and comparison purposes.
On average, costs range between $0.05 and $0.20 per foot square foot, with larger spaces typically costing less per square foot.
A 50,000 square foot office space can cost between $0.05 and $0.10 per square foot.
A 10,000 square foot office space can cost between $0.10 and $0.15 per square foot.
Cleaning services that charge by the hour cost, on average, between $20 and $50 per hour. The lighter the work, the lower the price.
Cleaning services that charge by the month can cost as little as $100 to $200 per month, though average costs fall between $500 and $800 per month for small offices and between $2,000 and $5,000 per month for large offices.
Many commercial cleaning services require you to sign a contract that typically lasts from one to three years. If this is the case, make sure there is some type of clause that allows you to cancel the contract if the services are not satisfactory. Note that special requests and services add to the overall cost.
Buildingstars Commercial Cleaning Services Reviews
Looking into the reviews for Buildingstars commercial cleaning services, you will find that an overwhelming majority of them are positive. Customers report that the company's custom cleaning plans fit their business in a way that competing services simply can't compare to. People appreciate that the company goes above and beyond in their tasks, as well as the fact that they use environmentally friendly products.
Though most of the reviews for Buildingstars are positive, there are people that have had issues with the company. Some customers have said that it is difficult to get in contact with the company's customer support, with waiting several days to receive a response. Others have said that the cleaning crews the company sends are not always the best, sometimes not even performing to the bare minimum that is required. It should be noted, however, that Buildingstars offers to replace teams that do not meet a customer's standards.
As with any other product or service, it is important to read all available reviews before making a final decision. Ask people operating similar businesses or facilities about their experience with a cleaning service to see how it might work for you.
Author: Angela Escobar
Compare Competing Prices From The Best Commercial Cleaning Pros