OpenWorks Commercial Cleaning Service Rates, Reviews, Complaints & Company Overview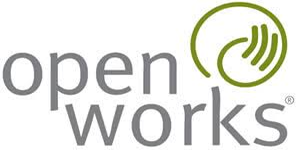 OpenWorks is a leading name in the commercial cleaning service industry. The company has a strong commitment to their customers and works to build long-lasting relationships through hard work and reliability. Through excellent service, OpenWorks strives to make your facility cleaner, healthier, and safer.
About OpenWorks
Founded in 1983, OpenWorks has always done business based on a fairly simple philosophy: the cleaner, happier, and safer a workplace is, the more productive it is. The company works with you to customize a cleaning plan tailored to your business and schedule. For OpenWorks, the number one focus is the customer.
OpenWorks moves to do more than just clean or maintain your facility; they work to actively add value to your business and help set you apart from the competition. By creating cleaning solutions that are unique to you, OpenWorks provides the same high-quality results every time.
Free Cleaning Quotes From Top Companies!
OpenWorks Commercial Cleaning Services
OpenWorks realizes that no two businesses are the same and that every workplace has its own needs and standards. With over 30 years of experience, the company has built the knowledge and experience required to provide top-quality commercial cleaning services to a wide variety of facilities. Some of the services available from OpenWorks include:
Bank cleaning: Cleanliness is important for a financial institution. Your facility needs to look professional, a large part of which is simply being clean. But just as important is ensuring that the sensitive information a financial institution houses is handled properly and (when necessary) disposed of securely. OpenWorks has a wealth of experience in providing quality cleaning for financial institutions and trains their employees in the proper ways to clean such a facility.
Manufacturing facility cleaning: Manufacturing is a constantly changing, fast paced environment. It is important to keep your workplace clean for ultimate safety. OpenWorks cleaning solutions are HEPA and OSHA compliant, designed to keep your manufacturing floor clean and your employees healthy and safe.
Medical cleaning: Whether it be a hospital or a small medical practice, it is incredibly important that a medical facility be clean. OpenWorks has years of experience in cleaning medical facilities and is committed to preventing the spread of germs and healthcare associated infections.
Retail cleaning: Deals and prices may bring customers into your store, but if it's dirty and unkempt they won't be coming back any time soon. Knowing that the appearance of your store directly impacts business, OpenWorks ensures that your business always looks its best. Not only that, but the company's commitment to green cleaning procedures leaves your customers and employees with a safer, healthier environment.
School cleaning: Between students, faculty, and other staff, a school typically has at least 100 people on campus at any given time. With that many people, germs and illnesses can spread quickly. OpenWorks trains their employees in the procedures required to keep a school clean and its occupants healthy.
How Much Do OpenWorks Commercial Cleaning Services Cost?
Pinpointing the exact cost of commercial cleaning services is difficult, with factors such as your specific cleaning plan and the size of your facility playing a role in the final cost. What follows is a general pricing guideline of what you can expect to pay for OpenWorks commercial cleaning services.
The average cost of commercial cleaning services is between $0.05 and $0.20 per square foot. Larger facilities typically pay less per square foot than smaller ones.
The cost of cleaning a 10,000 square foot office space averages between $0.10 and $0.15 per square foot.
The cost of cleaning a 50,000 square foot office space averages between $0.05 and $0.10 per square foot.
Services that charge hourly cost, on average, between $20 and $50 per hour.
Services that charge monthly cost, on average, between $500 and $800 per month for smaller spaces and between $2,000 and $5,000 per month for larger spaces.
The more extensive the cleaning services you need, the higher the price will be. Also remember that special requests and services add to your overall price. Most commercial cleaners require that you sign at least a one-year contract; if this is the case, make sure there is an opt-out clause in the event that their services are unsatisfactory.
OpenWorks Commercial Cleaning Service Reviews
It is not uncommon to find customer reviews for OpenWorks commercial cleaning services that are full of praise for the company. Customers have found that the company's custom cleaning plans allow them to operate their businesses without interruption but still maintain high levels of cleanliness. People also enjoy that they receive the same quality of service every time.
While many people are happy with their OpenWorks experience, some reviewers were less pleased. Some people have said that their OpenWorks cleaning crew never showed up and they ended up having to hire another cleaning service. When they attempted to get a refund, the company was slow to respond and ignored requests. Other customers said that, after renewing their contract with OpenWorks, the company stated they would be discontinuing service unless the customer agreed to a new and higher price.
As with any other purchase, it is important to read all available reviews before making a decision. Ask people with similar businesses how the service has worked for them to get the best idea of how they will work for you.
Author: Angela Escobar
Compare Competing Prices From The Best Commercial Cleaning Pros