CleanNet USA Commercial Cleaning Service Rates, Reviews, Complaints & Company Overview
-->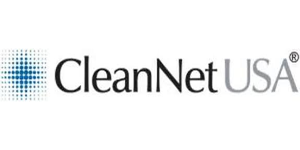 A janitorial service that offers eco-friendly and customizable cleaning solutions, CleanNet USA is a company known for its quality and reliability. With over 20 franchises across the country and more than 30 years of experience, CleanNet USA is there to help with whatever your cleaning needs may be.
About CleanNet USA
Founded in 1987, CleanNet USA grew (and continues to grow) quickly, achieving a reputation for quality work. Since their start, the cleaning service has provided cleaning solutions to over 35,000 different businesses and facilities across the banking, commercial office, healthcare, and industrial markets. CleanNet USA's devotion to their customers and dedication to service has made them a go-to company in the field of commercial cleaning services.
Free Cleaning Quotes From Top Companies!
CleanNet USA Commercial Cleaning Services
CleanNet USA offers a variety of commercial cleaning services to businesses and facilities of all types. With custom cleaning plans and decades of experience, CleanNet has what it takes to ensure your workplace is clean, healthy, and safe. Some of the things you can expect from CleanNet USA include:
Green cleaning: CleanNet USA developed the Clean Green Program to educate businesses on the benefits that come with eco-friendly cleaning methods. The service uses non-toxic, bio-based cleaning products, many of which are biodegradable. Through their environmentally safe chemicals and procedures, CleanNet is working to make everything about your place of work safe and healthy.
Quality: Only certified, highly-trained cleaners are employed by CleanNet to ensure the highest quality cleaning solutions for your business. Standard cleaning services include bathroom cleaning, detailed elevator cleaning, general property cleaning, and recycling services, to name a few. CleanNet USA also works with businesses to develop custom cleaning solutions to create the best cleaning plan possible.
Site inspections: Each and every facility that employs CleanNet USA's commercial cleaning services receives regular site inspections. A quality assurance representative evaluates the site, capturing and uploading inspection data via a mobile app. They create a report detailing any problem areas and rectify issues immediately. These reports are recorded for future use and sent to CleanNet's area operators and regional directors so that all employees are performing at the proper level.
How Much Do CleanNet USA Commercial Cleaning Services Cost?
It is difficult to pin down the exact cost of commercial cleaning solutions, as pricing depends on the size of the area to be cleaned and the cleaning plan developed for your organization. What follows is a general pricing guideline for budgeting and comparison purposes, and to provide an idea of what you can expect to pay for CleanNet USA commercial cleaning services. To get an exact price, select the "Receive A Quote" option at the top of the page.
Typically, commercial cleaning services cost between $0.05 and $0.20 per square foot. Larger spaces usually cost less than smaller spaces.
The cost of cleaning a 50,000 square foot office space averages between $0.05 and $0.10 per square foot.
The cost of cleaning a 10,000 square foot office space averages between $0.10 and $0.15 per square foot.
Cleaning services that charge by the hour cost an average of $20 to $50 per hour. Generally, you pay a higher hourly fee for more in-depth cleaning.
Cleaning services that charge by the month cost, on average, between $500 and $800 per month for small offices and between $2,000 and $5,000 per month for large offices. However, prices can be as low as $100 to $200 per month for small spaces or very light cleaning.
Some commercial cleaning service companies require a one to three year contract. Make sure any contract you sign includes a cancellation clause if the cleaning services are unsatisfactory. Remember that any special requests or services add to overall costs.
CleanNet USA Commercial Cleaning Service Reviews
Overall, customer reviews for CleanNet USA commercial cleaning services are highly positive. Customers typically praise the company for its professionalism and appreciate that all cleaners are required to undergo extensive training before entering any type of facility. People feel safe letting CleanNet crews in, because they know that each worker is certified and properly trained. Customers also enjoy the level of support the company offers, stating that they have no trouble whatsoever getting in touch with representatives.
While the majority of reviews are positive, there are customers who have had problems with the company. These complaints are typically related to the level of service that CleanNet's cleaning crews provide, with some saying that cleaners have swept carpet rather than vacuuming. It should be noted, however, that CleanNet USA will send a new team to your facility should the original team leave you dissatisfied.
Hiring a commercial cleaning service is no different than any other type of purchase, so make sure to read any available reviews before making your final decision. The best thing to do is to ask people in similar industries about their experience with the service, as that provides the most accurate picture of how they will work for you.
Author: Angela Escobar
Compare Competing Prices From The Best Commercial Cleaning Pros