Col-Met Paint Booth Prices, Reviews, Complaints & Company Overview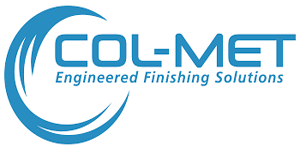 Col-Met celebrated its 20th anniversary last year. During those two decades, the paint booth manufacturer built a reputation for providing unique, customized solutions to handle any application. The company was even featured in an episode of "American Chopper," for which they built a custom automotive paint booth (and received a custom chopper in return).
Col-Met Engineered Finishing Solutions has two distinct branches, their paint booth division and their industrial finishing enclosure operation. The company is dedicated to providing exemplary support to each branch's customer base.
The specialities of the paint booth branch include customized paint and powder applications, open- and close-ended enclosures, and washers. It was the company's customization options that led to their role on "American Choppers."
About Col-Met
The driving goal of Col-Met is earning lifelong customers. In pursuit of this mission, the company remains dedicated to innovation, research, and testing, always with an eye toward building partnerships and collaboration.
Their desire to lead the industry in innovative products led Col-Met to assemble a top-notch team of designers and engineers. This team works in partnership with the manufacturer's leaders, sales team, and customer service experts to ensure Col-Met's customers and partners enjoy the best of the best.
Col-Met provides standard, out-of-the-box paint booths as well as customized finishing systems, ensuring they meet the needs of any client in any industry. The manufacturer takes pride in producing systems that help clients maximize efficiency and increase productivity, all while still turning out a beautiful product.
Free Paint Booth Quotes From Top Dealers!
Col-Met Paint Booths and Finishing Systems
Col-Met offers a variety of paint booths designed for different applications and industries, including automotive, industrial, and truck.
Col-Met Automotive Paint Booths
Col-Met offers a variety of automotive paint booths designed for any size collision repair shop. All booths are available in a variety of configurations, including reverse flow, drive-through, solid back, and pressurized and non-pressurized. Models include:
EZ classic crossdraft booth: Viable for automotive, industrial, and wood applications, this economical crossdraft booth features a simple design and easy installation.
EZ modified downdraft booth: Providing your workers a clean, healthy workplace is a breeze with this easy-to-maintain downdraft spray booth. Options include additional air intake filtration via a pre-filtered plenum.
EZ side downdraft booth: The entire EZ line is designed to offer customers a product that is available quickly and installs easily; the side downdraft model is no exception. It draws air through the ceiling to fill the booth with clean, filtered air and is the perfect choice for shops without the ability to install a pit.
EZ pit downdraft booth: This configuration allows operators to draw fresh, clean air through ceiling intake filters and disperse it through exhaust filters in the floor. You get excellent overspray control and reduced prep time, not to mention a healthier working environment.
Col-Met Industrial Paint Booths
Designed to handle batch and automated production systems, Col-Met's industrial paint booths are durable, manufactured using premium components. Each model is fully customizable and available in multiple sizes and configurations.
Open front booths: These work well for batch and conveyor systems and feature heavy duty construction. Air enters through the open front, flows across the work area, and exits via the exhaust system at the back of the booth.
Open front bench booths: These also work well with batch and conveyor systems, with the structural difference of a bench to allow easy paint application on smaller parts. Airflow moves from front to back.
Enclosed industrial booths: These offer a superior finish quality with increased productivity and airflow management for greater efficiency. Air flows through filters in the double-entry doors at the front of the booth, across the work area, and through the rear exhaust system.
Truck and Large Equipment Paint Booths
These models are ideal for high-capacity finishing applications and include recent design improvements, such as the structural steel and 14-gauge stiffening panels. Every industrial booth features shadowless illumination and first-rate ventilation for a professional grade finish. Available configurations include:
Crossdraft
Modified downdraft
Side downdraft
Downdraft
How Much Do Col-Met Paint Booths Cost?
Paint booth pricing varies according to size and type of booth as well as extra features and vendor. The following prices do not include installation, delivery, or taxes.
Col-Met Deluxe Truck Paint Booth, 16' x 16' x 34' interior, 18-gauge galvanized steel panels, gabled roof design for good airflow and lighting, easy to change filtration, optional air solenoid valve for automatic shut-off, price range: $6,700 to $7,600
Col-Met Reverse Flow Paint Booth, 26' x 14' x 9' interior, 30" tubeaxial fan with spark proof blades, 18-gauge galvanized steel panels, gabled roof design for good airflow and lighting, 3 HP three-phase motor, price range: $9,400 to $11,000
Col-Met Deluxe Truck Paint Booth, 44'4" x 17' x 18'6" exterior, 42" tubeaxial fan with spark proof blades, 18-gauge air-tight panels, easy to change filtration, optional air solenoid valve for automatic shut-off, price range: $24,000 to $25,250
Col-Met Side Downdraft Paint Booth, 26'5" x 16'5" x 11'2.5" exterior, one million BTU heater with cure cycle and air make up, double 2 HP fans, natural gas or propane, inside light access, price range: $29,500 to $31,250
Col-Met EZ Pit Downdraft Paint Booth, 26'' x 14' x 9' interior, high efficiency RP paint arrestors, 18-gauge galvanized steel panels, gabled roof design for good airflow and lighting, optional air solenoid valve interlocked to the exhaust fan and air supply, price range: $45,000 to $52,300
Col-Met Paint Booth Reviews
Col-Met's reviews reflect the company's desire to earn lifelong, returning customers. The manufacturer is noted for its dedication to helping customers find the exact finishing solution they need, the product that meets all of their goals and still matches their budget. This is a particular talent of the sales team, which displays exemplary product and industry knowledge to better help customers. In addition, representatives work to help customers identify future trends with the idea that this helps the customer's growth as well.
Reviewers note that Col-Met's service doesn't end with the sale. The company offers a variety of customer supports, including product training, technical support, maintenance, service, and installation. Support is available both online and in person.
Author: Angela Escobar
Compare Competing Prices From The Best Spray Paint Booth Pros