Nova Verta Paint Booth Prices, Reviews, Complaints & Company Overview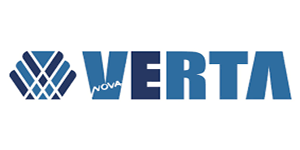 Nova Verta is a leading paint booth manufacturer specializing in automotive, truck, and industrial applications. Their designs feature indirect heating systems and three distinct operating modes for maximum operating efficiency. This three-mode process is unique to Nova Verta and helps reduce time for increased productivity.
About Nova Verta
Based in Spokane, Washington, Nova Verta is a leading supplier of quality finishing systems, including spray booths and prep stations. They design their products to be user friendly, with easy operator controls that let you make adjustments on the fly.
The manufacturer incorporates Total Control Technology, which features automatic pressure control and self-diagnostics. Operators enjoy better control of airflow and pressure, and the system administers reminders when it's time for a maintenance call, which helps extend the life of your spray booth. There is also a maintenance log viewable from the operator station.
Nova Verta has an extensive distributor network and provides turnkey solutions thanks to assistance in collaborating with your paint suppliers. This type of optimized production is why Nova Verta is the choice for NASCAR and Formula One racing teams as well as collision repair centers, educational facilities, and manufacturers.
Free Paint Booth Quotes From Top Dealers!
Nova Verta Automotive Paint Booths
Nova Verta is an industry leader in the design, manufacture, and distribution of automotive paint booths. Options include:
Raptor: This series features strategic lighting for excellent illumination plus Nova Verta's three operating modes for greater cost efficiency.
Velocity: This downdraft paint booth offers significant time reductions thanks to an increased airflow the cuts flash time in half, as well as higher paint surface temperatures for faster baking time.
Prestige: This series features Nova Verta's premium cabin lighting, including four 98 CRI T8 tubes with continuous lighting banks for up to 50 percent greater illumination than comparable models.
Raptor Direct Fire: This paint booth features superior illumination, airflow, and design quality that make it the best paint booth available at its price point.
Nova Verta Truck and Industrial Paint Booths
These finishing systems work well for industrial trucks and equipment as well as aircraft, boats, and rail cars. Nova Verta also offers customized paint booths to ensure you get exactly what you need.
Panels
The booth assembly panels feature three layers with a pre-coated, galvanized, white interior and galvanized blue exterior. Panel insulation includes a 2" slip. A nut and bolt assembly attaches the panels to tubular steel framing to create the most rigid booth design available.
Nova Verta panels maximize efficiency and comfort while eliminating edging that encourages corrosion. All models meet or exceed requirements from BOCA, CEC, IFC, OSHA, NFPA, NEC and more.
Doors
Door choices include:
Drive-through doors
Electric roll doors
Egress service doors (side, rear, and front)
Sidewall viewing doors
Every design promotes energy efficiency and a tightly closed environment thanks to door sealing material.
Lighting
Often, a quality finish comes down to shadow-free lighting. Nova Verta lighting options include multi-voltage, energy-efficient ballasts ranging from four to six tubes. Wall panel placement options include horizontal and hip angles.
Airflow
Nova Verta balances flow and air speed with the variable frequency drives used by its modular make up air systems. Whether you choose downdraft, side downdraft, semi-downdraft, or single side downdraft, you can maintain optimum cabin pressure and control air speed for the best finish possible.
How Much Do Nova Verta Paint Booths Cost?
Paint booth prices vary widely, from a few thousand dollars to tens of thousands, depending on the size, configuration, features, vendor, and more. The prices offered below are intended to help you budget; they do not include taxes, delivery, or installation.
Nova Verta Open Face Paint Booth, 6' x 7' x 6', high capacity air flow at 125 fpm, 18-gauge panels, easy-to-change filtration, exhaust filters, price range: $3,000 to $3,300
Nova Verta Truck/Large Equipment Paint Booth, non-pressurized crossdraft, 24' x 20' x 24', ductwork exhaust for 35' roof, three-layered wall panels, price range: $51,800 to $64,300
Nova Verta Prestige 27' Paint Booth, 23 Class I, Division II light fixtures with four 98 CRI T8 tubes and multi-voltage, energy efficient, electronic ballasts, price range: $48,900 to $51,000
Nova Verta Crossdraft, non pressurized, 24', light fixtures included, air solenoid valves and door limit switches, price range: $10,800 to $11,250
Paint Booth Reviews: Which Configuration Is Right for You?
In addition to application, paint booths are categorized according to airflow (sometimes called configuration). The three main configurations are crossdraft, downdraft, and side downdraft. Everything else is simply a variation on one of these.
Crossdraft Spray Booths
Affordability and easy installation are the hallmarks of a crossdraft spray booth, because they don't require concrete work or duct installation. Airflow originates through filters in the front door and out through an exhaust system in the back of the unit. Although finish quality is less than with a downdraft model, you can improve it dramatically with the addition of an air make up model.
Downdraft Spray Booths
When your goal is creating a factory finish, downdraft is probably the booth you want. These models pull in air through filters in the ceiling, which then moves across the work surface before exiting via the exhaust system in the floor. This pulls any contaminants downward, which is what creates such a pristine finish.
One drawback to a downdraft booth is the need for a concrete pit or raised floor (the overspray has to go somewhere). If your shop already has this, you're ready to go, since these booths don't cost significantly more than their crossdraft counterparts. However, if you have to install the concrete pit, your costs go up considerably. You also need to worry whether you have the room for this add-on.
Side Downdraft Spray Booths
On the surface, the side downdraft spray booth is the perfect compromise. You get the downward airflow for an excellent finish but without the need for a concrete floor. That's because the exhaust system is in the sidewalls. And that's where the "but" comes in.
The sidewall exhaust system means that the operator is likely standing in the path of the overspray. It also requires extensive ductwork, which may cost more than the concrete floor. Even so, side downdraft booths are popular for shop that need the quality of a downdraft but don't have the space or ability to install the concrete floor.
Author: Angela Escobar
Compare Competing Prices From The Best Spray Paint Booth Pros