Compliant Paint Booth Prices, Reviews, Complaints & Company Overview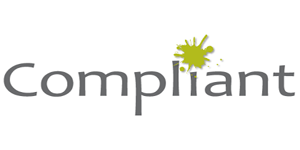 Compliant offers a full line of customizable paint booths and accessories, making it simple to find the ideal solution for your finishing needs. The Compliant focus is on superior customer service, through every stage of your project, from your initial consultation to installation and setup.
About Compliant
When you need a customized paint booth, the Compliant team has the experience and expertise needed to ensure the final product meets your exact specifications. The process begins with your one-on-one consultation, which includes an in-depth back and forth to ensure all of your questions are answered. And, of course, this allows you to explain your requirements and be sure that your account rep understands exactly what you need.
You get this consultation whether your goal is a customized finishing system or you need a simple, out-of-the-box solution. Compliant also offers onsite training to ensure you and your team understand your paint booth's full capabilities. And, they provide customer support and service once the unit is installed.
Compliant Paint Booth Products
Compliant manufactures a variety of paint booths, including:
Crossdraft automotive paint booth: This is the classic, economic workhorse option for body shops everywhere, designed to work hard for years.
Reverse-flow crossdraft automotive paint booth: If you're looking for a clean finish, this reverse-flow model is ideal, particularly if your shop needs a front-end exhaust stack.
Open front industrial spray booth: Perfect for batch and conveyor production, air flows through the front, across the work area, and out through rear wall filters. These booths come in a variety of sizes and include customization options.
Industrial enclosure spray booth: Designed for organizations where space is at a premium, these booths draw in air through filtered doors. The air then flows across the work area before exiting through the exhaust system at the opposite end of the booth.
Crossdraft truck and large equipment paint booth: This model comes complete with everything you need to meet OSHA and NFPA requirements. It has intake filters in the doors plus an exhaust system that includes chambers in the rear corners as well as a plenum and exhaust stack.
Side downdraft paint booth: Another large equipment model that includes everything you need for OSHA and NFPA compliance, airflow begins at the ceiling intake filters and moves down to exhaust filters near the floor on either side of the booth.
Free Paint Booth Quotes From Top Dealers!
How Much Do Compliant Paint Booths Cost?
Paint booth pricing varies according to the type - side draft, downdraft, etc. - and size, as well as any extra features you choose. Your vendor also plays a role in pricing. The following prices are offered to assist in estimating. Please note, however, that they do not include installation, delivery, or setup.
Compliant Crossdraft Automotive Paint Booth, 14' x 9' x 24'6", air solenoid valve, 36" x 84" personnel access door, manometer draft gauge included, price range: $7,500 to $8,600
Compliant Reverse Flow Crossdraft Automotive Paint Booth, 14' x 9' x 26', 9'4" x 8'11" high Solid Product Doors, air solenoid valve, 36" x 84" personnel access door, manometer draft gauge included, price range: $9,200 to $10,500
Compliant Industrial Enclosure Paint Booth, pressurized crossdraft, 12' x 12' x 10'6", 30" fan with 5HP/3ph/208/230/460v motor, intake, discharge, 14,400 SCFM at 1/2" static pressure, price range: $9,900 to $10,900
Compliant Side Downdraft Truck and Industrial Spray Booth, 16' x 16' x 60', 4-30" tubeaxial fans with aluminium spark proof blades, 18-gauge galvanized steel panels, light fixtures included, air solenoid valves and door limit switches, price range: $47,900 to $53,000
Paint Booth Reviews: Which Configuration Is Right for You?
There are three main paint booth configurations: crossdraft, downdraft, and side downdraft. Each has its own set of pros and cons, which means it can be a bit confusing knowing which is the right choice for your shop. We break each type down here.
Crossdraft Spray Booths
One of the main selling points of a crossdraft booth is affordability, as they require no concrete work (this also makes them easier to install). You don't get as clean a finish as you do with a downdraft model, but adding an air make up unit improves your finish dramatically.
Downdraft Spray Booths
If your goal is getting the cleanest possible finish, a downdraft configuration is the booth you want. Air enters the booth through the ceiling and moves across the work area before exiting through an exhaust system in the floor.
All of that said, a downdraft booth is not always your best option. First, if you don't already have a concrete pit or raised floor, you have to install one, adding significantly to the cost. (If you already have the proper flooring, there's not much difference in price.) Whether downdraft is best also depends on the size of the object you're finishing, as they aren't as effective on large equipment.
Side Downdraft Spray Booths
These models bring in air through the ceiling the way downdraft paint booths do, but exhaust it through the sidewalls. This means you don't need the concrete pit (and extra expense) required by a downdraft model while still getting the superior finish.
But, is the side downdraft paint booth better? Not necessarily. It has its own construction issues, namely the ductwork required for the sidewall exhaust system. In some cases, this ductwork may actually cost you more than the concrete pit required by the downdraft booth.
Side downdraft booths also present a logistical problem, since the operator often stands in the path of the overspray. All that said, this booth is a great option for smaller shops or those where you need the quality finish of a downdraft but floor alterations are not possible.
Author: Angela Escobar
Compare Competing Prices From The Best Spray Paint Booth Pros