Rohner Paint Booth Prices, Reviews, Complaints & Company Overview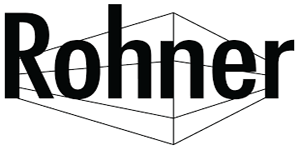 From its base in Vancouver, Washington, Rohner supplies paint booths to customers throughout North America via its nationwide network of distributors. The company's focus is on building quality, custom-designed spray booths and strong relationships with their dealer-distributors. Each distributor has an extensive working knowledge of local rules and regulations to ensure every shop using a Rohner booth remains in compliance.
About Rohner Paint Booths
When you choose Rohner, you get a personal consultation and a team dedicated to ensuring you get the exact spray booth to meet your finishing needs. And, you never need to worry about being out of compliance, since every Rohner dealer understands local regulations.
Customer support doesn't end with the sale, either. Your install will happen on time and as planned, followed by startup and training to ensure your booth meets your expectations.
Rohner's finishing products include paint booths, large equipment systems, powder coating booths, make up air units, and batch and process ovens. Every component is designed to ensure the best possible finish, including bright lighting, sturdy doors, intuitive controls, clean airflow, tight seals, and a heavy-duty steel construction.
Free Paint Booth Quotes From Top Dealers!
Rohner Paint Booth Options
Rohner engineers their paint booths to create the safest, cleanest working environment possible while also installing quickly and easily. They offer spray booths in five different styles.
Crossdraft: These spray booths use a horizontal airflow, with air entering through filters in the doors. It then crosses horizontally over the work area before exiting through the exhaust system in the rear of the booth. Design may accommodate either drive-in/back-out or flow-through production.
Modified crossdraft: Air enters through intake filters in the ceiling and exits through the exhaust plenum in the rear, giving you the benefits of both downdraft and crossdraft airflow types. Design may accommodate either drive-in/back-out or flow-through production.
Side downdraft: If you need the superior finish of a downdraft booth but don't have the space or capability to install the required concrete pit, the side downdraft booth may be the perfect solution. Air enters through the ceiling and exits through sidewall filters. Design may accommodate either drive-in/back-out or flow-through production as well as large-capacity finishing.
Full downdraft: When you need to create the best possible finish, the Rohner downdraft spray booth is what you want. Available in a wide variety of sizes, air enters through the ceiling intake system to flow in a uniform manner over the work area. Overspray exits via a grated in-floor or above-grade basement exhaust system. Design may accommodate either drive-in/back-out or flow-through production.
Open face: These units are the most efficient, economical option for facilities that finish items in a variety of sizes and types. Both personnel and product enter the booth easily, and you may customize its size. If you eventually need a more controlled environment, your open face paint booth can be retrofitted with more stringent filtration as well as doors.
How Much Do Rohner Paint Booths Cost?
Spray paint booth costs vary widely according to size, airflow type, vendor, any extra features you choose, and much more. For example, if you have to install a cement pit for a downdraft booth, your costs increase significantly.
The following estimates do not include installation, delivery, or taxes.
Open face paint booth measuring 6' x 7' x 6' averages between $2,700 and $3,700 depending on extra features
Cross draft paint booth for automotive applications, measuring approximately 14' x 9' x 24' averages between $7,500 and $8,500
Modified crossdraft measuring approximately 24' x 16' x 19' averages between $9,500 and $11,000
Side downdraft including heater and air make up, measuring approximately 26' x 16' by 11', averages between $29,000 and $31,000
Full downdraft measuring approximately 26' x 14' x 9' with optional air solenoid averages between $45,000 and $50,000
Paint Booth Reviews: Which Airflow Type Is Right for You?
The main airflow types are crossdraft, downdraft, and side downdraft. Any other type is actually a modification of one of those main options. Each type has its own pros and cons; the best option depends on the needs of your shop.
Crossdraft: Their low price point is the main selling point of crossdraft booths, although buyers also appreciate their quick and easy installation. There is no need for the cement pit required by downdraft or the ductwork required by side downdraft. The finish isn't as good as with these other styles, but if space and/or budget are limited, they make a great option.
Downdraft: When excellent finish is your number one goal, this is the booth you want (assuming your facility either already has the required flooring or can accommodate its addition).
Side downdraft: This airflow gives you the superior finish of downdraft without the need for the cement pit. However, the design does put the operator between the work area and the exhaust system, which means they get caught in the overspray. And, the exhaust system requires extensive ductwork. But, if you need the flawless finish of downdraft but don't have the ability to install the required exhaust system, side downdraft is your best bet.
Author: Angela Escobar
Compare Competing Prices From The Best Spray Paint Booth Pros