Atlas Carpet Prices, Reviews, & Company Overview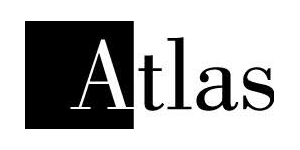 Known for being a highly customizable brand, Atlas Carpet offers a wide variety of colors, patterns, textures, and materials to suit a range of budgets. All products from Atlas Carpet are designed and manufactured for superior performance and sustainability. No matter what your carpeting needs may be, Atlas has your back.
About Atlas Carpet
For more than four decades, Atlas Carpet has offered a diverse portfolio of carpeting that fits a broad spectrum of budgets. The award-winning company offers customers the ability to customize their designs, providing them with styles and materials tailormade for their wants.
Creativity and innovation are important aspects of the Atlas brand. In addition to forming lasting relationships with their customers, the company strives to provide them with only the best. No matter the type of building, business, or room, Atlas Carpet has everything you need for your home or business.
Atlas Carpet Products
While Atlas offers customizable carpeting to suit your needs or style, they also offer several collections and product lines from which to choose. Some of the carpet collections available from Atlas Carpet are:
Request Carpet Price Quotes Using Our Free Tool
Get connected to the top rated carpet contractors in your area and get free competitive estimates. No obligations to hire, ever!
Dreamology Collection: Available in broadloom and carpet tile, the Dreamology Collection has 24 colors across five patterns. Made with post-consumer and post-industrial recycled content, this collection is CRI Green Label Plus certified, as well as NSF 140 certified.
Epic Collection: With patterns inspired by meteorites, the epic collection is truly out of this world. Available in area rugs, broadloom, and carpet tile, this collection consists of 16 colors that range from neutral, unassuming tones to eye-catching, vibrant hues.
Mediterranea Collection II: This collection features five patterns; Athos, Corfu, Etruscan, Minorca, and Tavolara, with ten percent of the total weight in all patterns coming from post-consumer recycled materials. Colors range from neutral tones to vibrant schemes.
Metafora Collection: The patterns in this collection offer a contemporary feel combined with classic designs. With a palette of 17 colorways, the Metafora Collection is available in area rug, broadloom, and carpet tile.
Shibori Collection: This collection's designs are based on a traditional Japanese method of dyeing wherein the color and pattern appear and disappear subtly. There are five patterns enhanced by a palette with 24 neutral colors.
How Much Does Carpeting From Atlas Carpet Cost?
It is difficult to pin down an exact cost for carpeting, as factors such as the amount needed, labor, and style all play a role in determining the final price. That being said, here is a general pricing guideline to provide an idea of what you can expect to pay for your Atlas carpeting:
Costs for Atlas carpeting range between $8.40 and $16.50 per square foot
The carpeting can also be purchased by the yard, in which case prices range between $75.60 and $148.50 per square yard

You should also budget an additional $5 to $10 per square yard for installation and padding costs. Other costs will include:

Between $4 and $6 per square yard for installation on stairs
Between $0.50 and $3 per square yard for removal and haul-away of old carpet
Between $1 and $2 per square yard or between $25 and $50 per hour for furniture moving fees
Keep in mind that these are general pricing guidelines. Prices will vary depending on your area, style of the carpet, and the vendor you purchase through.
Atlas Carpet Reviews
When it comes to carpeting, you are more likely to find reviews about the installers or vendor than you are the product itself. For carpeting from Atlas Carpet, there are no reviews about the carpeting.
With all types of flooring, your installer plays a large role in how happy you are with the final product. Check your state's registrar of contractors to verify license and bonding. Also, talk to your vendor and installer about any prep work they expect you to complete, as another source of negative reviews is unexpected price increases because the buyer assumed the price they were quoted included ripping out and hauling away their existing carpeting.
It is a good idea to speak to your contemporaries and peers to see which installers or products they have had good luck with. Ask around to see if anyone has had any issues and what they might have been. The best way to ensure that you receive the best possible carpeting, installed by the best company is to get unbiased feedback from those who have had the same (or similar) materials and style put in the same type of room. As with any product, it is crucial to read all available reviews before making your final purchasing decision.
Author: Angela Escobar
Find Carpet Companies Who Will Compete for Your Business