Shaw Carpet Prices, Reviews, & Company Overview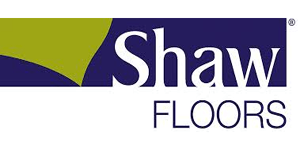 A subsidiary of Berkshire Hathaway, Inc., Shaw Industries is one of the largest manufacturers and providers of carpet in the world. The company produces a wide variety of style and types of flooring for both commercial and residential applications. Shaw is known for their eco-friendly products and sustainable practices, believing that a commitment to the environment helps improve the lives of their customers. Whatever your carpet needs may be, Shaw is there to help.
About Shaw Industries
Initially founded in 1946 as the Star Dye Company, Shaw started as a small scattered rug tuft-dying business. Over time, the company grew in size, eventually buying out Philadelphia Carpets and becoming Shaw Industries in 1967. It was this buyout that allowed Shaw to become such a lynchpin of the carpeting industry.
The company was on the forefront of change in the industry throughout the 1980s and '90s, bringing innovation and quality into the homes of its customers. Shaw eventually purchased Cabin Crafts, adding the product lines of another large carpet manufacturer to their own. Recently, the company was purchased and made a subsidiary of Berkshire Hathaway, Inc.
Shaw Industries remains committed to producing only the highest quality products and providing the best service it can. Above all else, the company aims to build a foundation of trust with its customers, because the company knows that the customer comes first.
Request Carpet Price Quotes Using Our Free Tool
Get connected to the top rated carpet contractors in your area and get free competitive estimates. No obligations to hire, ever!
Shaw Carpet Products
Shaw Industries offers several carpeting options of various styles and types. The company has purchased many other carpet manufacturers over the years, building on their product lines and available offerings. Some of the carpets available from Shaw include:
Armstrong/ Evans Black Carpet: These two carpets were acquired by Shaw after the purchase of Armstrong World Industries in 1989. The Armstrong line of carpets offers carpeting made specifically for areas that require durable flooring and receive heavy foot traffic. The Evans Black carpeting, though priced higher than Armstrong, is a soft and high-quality carpet that works well for formal areas.
Cabin Crafts Carpet: After the purchase of Cabin Crafts (and their parent company WestPoint Pepperell) Shaw was able to add new carpets to its offerings. Available in a wide variety of colors, Cabin Crafts carpeting adds an element of class and style to your home.
Philadelphia Carpet: This carpeting is one of Shaw Industries' oldest flooring lines. It offers classic yet contemporary aesthetics, while remaining durable and soft.
Salem Carpets: Another company purchased by Shaw, Salem Carpets offers lower prices than many other product lines. The most popular line of flooring in Salem Carpets is the Sutton, which is a complete catalogue of berber carpeting.
Queen Carpet: Merged under the Shaw umbrella in 1998, carpeting from Queen comes in beautiful and elegant styles that are ideal for formal rooms and settings.
How Much Does Carpeting From Shaw Cost?
Providing an exact cost for carpeting is difficult, as there are several factors that contribute. The amount of carpet needed, carpet style, carpet type, and the vendor you purchase through all play a role in determining the final cost. That being said, here are some general pricing guidelines to provide an idea of what you can expect to pay for the majority of Shaw carpets:
Carpeting from Shaw averages between $3.50 and $7 per square foot.
Shaw Carpeting can also be purchased by the yard, which averages between $9 and $22.50 per square yard.
Remember that carpets made with higher durability or unique designs and features will cost more, such as the Caress collection, which averages between $4 and $10.49 per square foot.
Basic installation costs average between $0.50 and $1 per square foot and padding averages between $0.30 and $0.60 per square foot. These costs are sometimes included in the price of the carpet itself, so be sure to ask.
You may also pay additional fees for things such as moving furniture, removing existing carpet, and hauling away old carpet, which averages between $0.50 and $2 per square foot.
Remember that these are just general guidelines. Prices for services such as installation vary depending on your area and the layout of your home or business. Always ask what services are included in the price of the carpet.
Shaw Carpet Reviews
For the most part, customer reviews for Shaw Industries carpeting are highly positive. People commonly talk about the vast amount of options they have to choose from, with some customers saying that the wide variety the company had to offer was one of the main reasons they chose Shaw in the first place. Customers also enjoy the quality of carpets from Shaw, and the features that are available; the LifeGuard feature (waterproofing for your carpet) is especially popular with customers.
Though people seem to be primarily happy with their Shaw carpets, some customers have not found that same happiness. There are customers who have found the company's products to be too expensive, or at least too expensive for the quality of the carpet. Some customers have said that within a few months, the carpet looks as if it is a decade old. This is despite the fact that these same customers follow the carpet care routine that Shaw recommends. Customers have also complained about having issues with customer service, stating that even if they can get ahold of someone, there is little to no help offered.
It is important to read all available reviews before making a final purchasing decision.
Author: Angela Escobar
Find Carpet Companies Who Will Compete for Your Business