DuPont Carpet Prices, Reviews, & Company Overview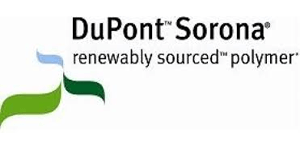 DuPont is a manufacturer of a wide range of both consumer and industrial based products, and is a major player in the flooring industry. The company prides itself on creating sustainable products and solutions to make the lives of its customers healthier and safer. Headquartered in Wilmington, Delaware, DuPont has over 60,000 employees across 80 countries. Whatever your carpeting needs may be, DuPont has the experience, the people, and the products to help.
About DuPont Carpets
Initially founded as an explosives and gun manufacturer in 1802, DuPont expanded to an energy and multinational materials company by the early 1900s. In 1986, DuPont introduced Stainmaster, which was a major breakthrough in the carpet industry and in the realm of stain protection. Previous to this, Scotchgard was the best hope for preventing stains. While that worked well, it was nothing compared to Stainmaster.
DuPont sold their fiber division to Coke Industries in 2004 and with that sale went the Stainmaster brand. But despite selling the brand that brought them to the forefront of carpeting manufacturers, the company is still going strong. Only a year after selling their fiber division to Coke, DuPont was ranked as the number one best-practices leader for cutting their carbon gas emissions by 65 percent. The company has also received acclaim for recycling over 60 million pounds of carpet since 1991.
For over a century, DuPont has been committed to providing its customers with exceptional products and service. The most important thing to this company is building relationships and trust with people.
Request Carpet Price Quotes Using Our Free Tool
Get connected to the top rated carpet contractors in your area and get free competitive estimates. No obligations to hire, ever!
DuPont Sorona Carpet
DuPont offers Sorona carpet, an innovative and eco-friendly carpeting solution for any home or setting. It offers stain-resistance that is engineered directly into the fibers of the carpet itself, as opposed to a spray or treatments that other brands may use. It is also incredibly durable, resisting fraying, fizzing, or matting while still retaining a soft and comfortable feel.
Sorona carpet from DuPont is made from 37 percent plant-based, renewably-sourced materials, which allows the manufacturing process to leave a smaller carbon footprint in comparison to other carpets or manufacturing methods. DuPont's Sorona carpet also has a low moisture content, so if it does get wet, it dries quickly and is less susceptible to mildew or mold. Unlike some carpeting materials that may require special cleaning processes, Sorona is easily cleaned with everyday cleaning products.
How Much Does Carpeting From DuPont Carpets Cost?
Providing an exact cost for carpeting is difficult, as there are multiple factors that contribute to the overall price. The amount of carpet needed, carpet style, carpet type, and the vendor you purchase through all play a role in determining your total cost. Here is a general pricing guideline so as to provide an idea of what you can expect to pay for your DuPont carpet:
DuPont carpet costs average between $2 and $9 per square foot
DuPont carpet can also be purchased by the yard, which will cost between $18 and $81 per square yard

You should also budget for an additional $5 to $10 per square yard to account for installation and padding. These costs may be included in the price of the carpet, but not always, so be sure to ask. Installation fees also vary based on the complexity of the install, layout of the home, and location of the home. Other costs may include:

Between $1 and $2 per square yard (or between $25 and $50 an hour) to have furniture moved
Between $0.50 and $3 per square yard for the removal and haul-away of the old carpet
Between $4 and $6 per square yard for installation on stairs
Between $0.25 and $1 per foot for tack strips needed for new construction
DuPont Carpet Reviews
DuPont is a company that ranks fairly highly in the carpet manufacturing industry and the majority of customer reviews for the company's carpeting reflects this. Customers commonly praise the comfort and durability of DuPont's Sorona carpet. They also enjoy its stain resistance, with some people saying that cleaning spills is as simple as merely wiping them away. In addition to loving the carpet itself, many people are happy that DuPont uses sustainable manufacturing processes to provide a more eco-friendly carpeting option.
While many people are happy with their DuPont carpet, not everyone is satisfied with the company. Some customers have said that, while it is a durable carpet, it is rough and uncomfortable. Otherssay that the carpet is difficult to maintain, losing its durability and stain-resistance over time. As with any purchase, it is important to read through all available reviews before making a final decision.
Author: Angela Escobar
Find Carpet Companies Who Will Compete for Your Business