Mohawk Carpet Prices, Reviews, & Company Overview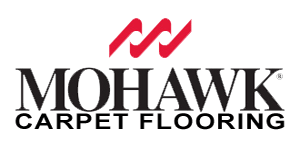 One of the world's largest and most trusted flooring manufacturers, Mohawk offers a wide variety of carpeting options to suit just about any need. For over a century the company has worked tirelessly to provide their customers with only the best carpets and service. No matter what you need your carpet to say or how you need it to perform, Mohawk has you covered.
About Mohawk
Since producing the first Mohawk carpet in 1878, the company has taken pride in manufacturing high-quality products. All Mohawk carpeting products are assembled entirely in the United States, using only the most eco-friendly and sustainable practices. In addition to providing the highest quality, the company is dedicated to running their business in the best way possible and making a difference.
A broad spectrum of carpeting is available, with various colors, styles, and textures designed to suit different needs and purposes. Mohawk even offers carpeting made from recycled plastic bottles and stain resistant carpeting manufactured from natural materials. The company also backs its carpets with comprehensive warranties, making sure to provide help for as long as your carpet needs.
Request Carpet Price Quotes Using Our Free Tool
Get connected to the top rated carpet contractors in your area and get free competitive estimates. No obligations to hire, ever!
Mohawk Carpet Products
Mohawk offers several different styles and types of carpet so that you can find the best fit for your home. Some of the carpeting options available from Mohawk include:
Air.o: Hypoallergenic and VOC-free, this carpeting is soft and made from fibers that don't absorb moisture. Air.o carpet is designed for better airflow, allowing it to release more dirt and dust than traditional carpeting types.
Eco-Friendly EverStrand: The world's most sustainable carpet, Eco-Friendly EverStrand carpeting from Mohawk is manufactured with a multi-step purification system. This strengthens the fibers of the carpet while removing residues that attract dirt and dust. Once this process is finished, the company adds a layer of Scotchgard to make it stain-repellant.
Forever Fresh: Ideal for homes with pets, Forever Fresh neutralizes the odors that can stick to your carpet from dirt, pets, and other residues. It is made from recycled content and with Scotchgard to prevent staining.
SmartStrand Forever Clean: There's no need to worry when it comes to Mohawk's SmartStrand Forever Clean carpeting. It is made with a soil and stain repellent that never washes off and is backed by a warranty that guarantees it will hold up even in the face of the most stain-worthy accident.
Wear-Dated: The most resilient carpet that Mohawk has to offer, Wear-Dated carpeting is resistant to crushing, matting, soil, and stains. It is backed by a warranty that includes anti-static coverage as well as protection against wear and texture retention.
How Much Does Carpeting From Mohawk Cost?
The cost of carpeting is influenced by many factors, such as the amount of carpet you need, carpet style, carpet type, and the vendor you choose. What follows is a general pricing guideline to provide an idea of what you can expect to pay for your Mohawk carpet. For more accurate pricing, please click on Request a Quote.
Purchasing Mohawk carpeting by the foot averages between $2 and $9 per square foot
Purchasing Mohawk carpeting by the yard averages between $18 and $81 per square yard

You should also plan for an additional $5 to $10 per square yard for installation and padding. Installation costs change depending on your area and the layout of your home, so these prices will vary. Others costs may include:

Between $1 and $2 per square yard to have furniture moved (or between $25 and $50 an hour)
Between $0.50 and $3 per square yard for the removal and haul away of old carpeting
Between $4 and $6 per square yard for installation on stairs
Mohawk Carpet Reviews
Reviews for Mohawk carpets are primarily filled with people talking about how much they love their Mohawk carpet. Customers commonly praise the company for how soft their carpeting is, as well as the conditions it holds up under. Some customers have said that their carpet looks better, feels better, and can even withstand their pets pulling and scratching at it.
Though the majority of customer reviews for Mohawk carpets are positive, not everyone has had that same experience. There are some customer who (despite the claims of the company) state the carpets from Mohawk are not stain-resistant, with stains remaining even though they followed the recommended care routine for it. Others have said that within a few weeks the carpet begins to flatten or become matted, which the company then blames on the customer when they attempt to file a warranty claim. As with any purchase, it is important to read through all available reviews before a final purchasing decision is made.
Author: Angela Escobar
Find Carpet Companies Who Will Compete for Your Business