Luna Carpet Prices, Reviews, & Company Overview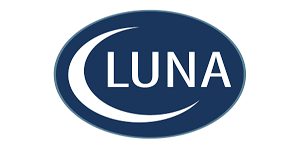 A family-run company, Luna has been providing high-quality products and services to customers for over 50 years. Luna's dedication to excellence has left them with a reputation for great products at a great price. The company allows you to view carpet samples from the comfort of your own home, seeing which options work best with your home's setup and style. Day or night, Luna is there to help with all of your carpeting needs.
About Luna
Founded in 1958, Luna is based in Bellwood, Illinois but has locations and service providers in various states across the country. The company prides itself on the ease of their process; a flooring professional is sent to your home (free of charge) with carpet samples for you to see which options work best for you and to measure your rooms, which is also free. During this same visit, you are able to schedule your future installation for a date and time that works best for you. Luna knows that flooring is an important investment, which is why they make sure that all of their flooring professionals have a thorough knowledge of both the process and the products. They encourage you to ask questions so you can get the best possible carpeting for you and your home. At the end of the day, Luna's primary goal is to help.
Request Carpet Price Quotes Using Our Free Tool
Get connected to the top rated carpet contractors in your area and get free competitive estimates. No obligations to hire, ever!
Luna Carpet Products
Luna offers a variety of carpeting styles and types designed to fit the aesthetic and setup of different homes. Some of the types of carpet available from Luna include:
Berber carpet: Both casual and comfortable, berber carpet is a popular choice that is often utilized in many rooms of a home. It is incredibly durable, made from thick loops of yarn, and is perfect for rooms with high foot traffic.
Frieze carpet: A modern version of shag carpeting, this carpet is soft and comfortable. Frieze carpet helps to conceal dirt, as well as the footprints and vacuum tracks that remain after cleaning it.
Indoor/outdoor carpet: Designed for use in outdoor or covered outdoor areas, indoor/outdoor carpet from Luna is resistant to mildew, moisture, and UV rays. This carpeting is perfect for covered patios and porches, having a high tolerance for the elements.
Pattern carpet: This carpet is a great way to spice up the aesthetic of a room. Contrasting colors and multi-level fibers create a designer quality that make pattern carpeting the perfect choice for anyone looking to add some pop to their flooring.
Plush and texture carpet: A popular choice for those looking to install a singular carpet type in their home, plush and texture carpet has a level surface and is available in various colors.
How Much Does Carpeting From Luna Cost?
The exact cost of carpeting is difficult to pin down, as factors such as the amount of carpet needed, carpet style, labor costs, and the vendor you purchase through all play a role in determining the final price. What follows is a general pricing guide to provide an idea of what you can expect to pay for your Luna carpet.
If purchasing by the foot, Luna carpet costs range between $3 and $14 per square foot
If purchasing by the yard, Luna carpet costs range between $27 and $126 per square yard

You should also budget an additional $5 to $10 per square yard for the costs of installation and padding. But remember that installation costs vary depending on your area. Other costs may include:

Between $0.25 and $1 per square foot for any tack strips needed for new construction
Between $1 and $2 per square yard (or $25 to $50 per hour) for furniture moving fees
Between $0.50 and $3 per square yard for the removal and hauling of existing carpet
Between $4 and $6 per square yard for installation on stairs
Luna works to include these additional costs in the price for their carpeting itself. Make sure to ask your flooring professional if the prices you are quoted include the cost of things such as furniture moving, installation, and carpet hauling.
Luna Carpet Reviews
Customer reviews for Luna carpeting are primarily positive, with common praise for the company's easy and simple estimate and measurement process. People truly enjoy that they can shop for carpet from the comfort of their own home and see how that carpet meshes with their style before making a final purchasing decision. Customers also appreciate that there is a variety of carpeting styles and types to choose from, so they can pick the best possible setup not just for their home, but for each individual room.
Although the majority of reviews of Luna carpets are positive, there are people who have had issues with the company, primarily when it comes to customer service and installation. Some customers have had installers tell them a project will be finished on the set day for their appointment, but then cannot finish at the end of the agreed upon day. This has left people with several days in between installation appointments, something they do not enjoy since it means their home is in disarray until the job is finished. There are also people who have had issues getting in touch with sales or service representatives when issues with the carpet do pop up.
It should be noted that, when customers have an unsatisfactory experience or leave negative reviews, Luna does their best to respond and resolve the issue at hand.
Author: Angela Escobar
Find Carpet Companies Who Will Compete for Your Business