ADP Payroll Service Rates, Reviews, Complaints & Company Overview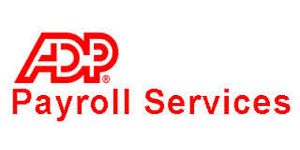 ADP is a payroll services company that offers payroll solutions to businesses all over the world. Though the size and type of business decides which ADP platform you use, there is no business too large or too small for ADP payroll services.
About ADP Payroll Services
With over 700,000 clients across 113 countries, ADP works hard to provide innovative and reliable solutions to businesses of all sizes and types. The company got its start back in 1949, when Henry Taub visited a company that was experiencing payroll issues due to a key employee getting sick. Taub saw an opportunity and Automatic Payrolls, Inc. (a manual payroll processing service) began.
Processing grew to such a point by 1957 that a new solution was required, which was found in automation. The company moved from manual bookkeeping machines to automated punch card accounting. Throughout the 1960s, ADP acquired other payroll services and expanded to have processing centers placed throughout the East and West Coast.
Free Payroll Quotes From Top Companies!
ADP entered the international market when it purchased a small payroll service bureau in the Netherlands in 1974. When businesses began to place computers in their offices in the 1980s, ADP saw this as an opportunity to use computers as a platform for their payroll software.
The company as we know it today really came to be in the 1990s, when they had built a clientele over 200,000 and employed almost 20,000 workers. What started as a simple idea nearly seven decades ago grew into an entire industry. To this day, ADP strives to provide its customers with the best possible solutions for their business and the best service available.
ADP Payroll Services
ADP offers multiple payroll and tax service plans, with the plan that's best for you depending on the size and type of your business. Some of the services that ADP offers include:
ADP SmartCompliance: Designed for large businesses, SmartCompliance from ADP is a payroll and tax solution meant for ERP and in-house systems. It provides a simple way to manage employment verification, payroll, taxes and compliance, W-2 management, and integrates into existing HR and payroll systems.
ADP Streamline: Intended for multinational companies, Streamline offers multi-country HR and payroll services from a single provider and is supported by a team of 3,500 experts to ensure maximum efficiency.
ADP Workforce Now: An all-in-one HR management and payroll solution designed for midsize businesses, Workforce Now was made with HR professionals in mind. It offers mobile access for employees and is supported by ADP's expert service team.
RUN powered by ADP: A cloud-based solution for small businesses, RUN offers employee mobile access, HR services, payroll, tax filing, and is backed by 24/7 support.
For much smaller businesses (50 employees or less), ADP offers three different service plans:
Essential Payroll: With this plan, ADP files and pays all payroll taxes on your behalf, and provides employees with year-end 1099 and W-2 forms. It also has new hire reporting and allows you to pay employees via direct deposit, paper check, and run payroll online.
Enhanced Payroll: This plan has everything included in Essential Payroll, as well as garnishment payment services, labor law compliance services, and state unemployment services. Enhanced Payroll also comes with the option of having ADP pay employees through prepaid debit cards or paper checks.
Complete Payroll: The ADP Complete Payroll service plan includes everything from Essential and Enhanced Payroll, as well as a dedicated support team, email and phone support, and a suite of HR services.
How Much Do ADP Payroll Services Cost?
The price of ADP payroll services depends on the number of employees you have, with fees charged each pay period.
ADP biweekly payroll for 10 employees has an average cost of $101.65 per pay period plus $25 for a one-time setup fee, but may cost as little as $81.32 per pay period.
Year-end 1099 and W-2 processing comes with a one-time $45 fee, as well as an average cost of $5.75 per employee.
It is important to note that ADP offers different discounts and promotions from time to time that reduce costs or waive fees, so don't be afraid to ask about different pricing options.
ADP Payroll Service Reviews
The majority of customer reviews for ADP payroll services are largely positive, with many people finding ADP to be the best option on the market. No matter the size of the business, it is not uncommon to find customers stating that ADP is one of the most user-friendly services available and that it continues to get better. Customers also enjoy the variety of programs and solutions they get with ADP.
While most customers have little to no issues with their ADP payroll services, there are some who take issue with the company. Some people find that the customer service the company offers is clunky and makes it difficult to get in touch with a representative. Reviewers mention needing to call different numbers depending on the issue, sometimes spending hours on hold before they can actually talk to someone.
As with any other product or service, it is important to read through all available reviews before making your final decision. Ask around to see how the service has worked for others in your industry, as this provides the clearest picture of how it will work for you.
Author: Angela Escobar
Compare Competing Prices From The Best Payroll Pros