Namely Payroll Service Rates, Reviews, Complaints & Company Overview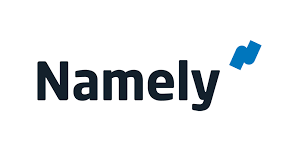 Namely is a benefits, HR, and payroll platform designed to fit your company culture. It provides a single solution for all your HR needs, backed by personalized service to make your job easier and leave you free to focus on the other aspects of running a business.
About Namely Payroll Service
Namely was founded in 2012 with a goal of developing an HR platform that is intuitive and simple, yet powerful enough to handle the needs of your business. Namely believes that employees at every level benefit from a comprehensive payroll service and works hard to provide only the best for all their clients. Through dedication and innovation, the company strives to build customer relationships that last for years to come.
Namely Payroll Services
The point of a payroll service is to make your job easier, which is why Namely offers a comprehensive solution to meet all your needs. Some of the features of Namely payroll services include:
Free Payroll Quotes From Top Companies!
Automation: Namely automatically syncs all HR and payroll data to ensure that everything is accurate. They also allow for direct deposit, as well as automatic benefit deduction each pay period.
Compliance: By monitoring federal, state, and local laws, Namely helps to keep you compliant with the most up-to-date information regarding labor regulations and notifies you of any changes.
Employee access: Employees are able to view pay history and all previous pay stubs.
Reporting: With built-in reporting features, you never have to worry about inaccurate data again. Any discrepancies or issues with payroll are easily reconciled. The system automatically generates and files 1094s and 1095s for ACA reporting, as well.
Tax filing: With Namely, tax worries are a thing of the past. They file all local, state, and federal payroll taxes for you. The company also takes care of year-end 1099s and W-2s.
Time integration: Namely offers more than just a payroll service, they offer a full HR platform. Import the hours your employees have worked and ensure that everyone is paid promptly and correctly.
How Much Do Namely Payroll Services Cost?
It is difficult to provide exact pricing for Namely payroll services, as costs are based on the size of your business and the features or services you require. That said, the following is a general pricing guideline to provide an idea of what you can expect to pay for your Namely payroll services:
Namely charges a one-time implementation fee, which has an average cost between $50 and $80.
In addition to the one-time fee, Namely charges by the employee, which has an average cost between $15 and $30 per employee, per month.
Remember that these are general prices; costs are subject to change depending on the services your business needs and how many people it employs.
Namely Payroll Service Reviews
Overall, Namely receives consistently positive reviews for their payroll services, especially from smaller businesses. Many users find the company's services to be incredibly easy to navigate, making it a quick learning and training process. Others have praised the company for their services' ability to integrate with existing programs and company calendars. But perhaps the most common thing users have enjoyed is the simplicity of the service's dashboard, saying that they are able to navigate through the Namely system faster than others.
However, while people seem to be generally happy with the solution itself, there are many that take issue with the level of support Namely has to offer. It is not uncommon to find reviews wherein users have said it takes days for anyone on the company's support staff to get back to them. Others have talked about mistakes that Namely has made, with incorrect amounts being withheld and other benefits issues. The consensus seems to be that Namely payroll services work well for small and midsize businesses, but not as well for larger ones.
As with any other product or service, it is important to read through all available reviews before making a final purchasing decision. Don't be afraid to ask others in similar industries with businesses of the same size how the service worked for them; it is the best way to predict how it will work for you.
Author: Angela Escobar
Compare Competing Prices From The Best Payroll Pros