Paychex Payroll Service Rates, Reviews, Complaints & Company Overview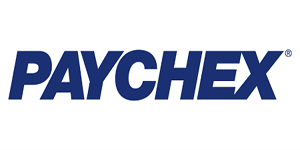 A trusted name in the benefits, human resources, and payroll outsourcing industry, Paychex offers a comprehensive payroll service solution designed to make your job easier. Though meant primarily for small and midsize businesses, Paychex payroll services are suitable for larger businesses as well. Whatever your payroll needs may be, Paychex is there to help.
About Paychex Payroll Service
Initially founded as Paymaster in 1971, Paychex has grown from a 40-client, single-employee startup into a company with more than 12,000 employees that serves over 600,000 clients across the United States. The company's commitment to providing superior services backed by even better support has allowed it to become one of the leading names in the industry.
Paychex knows that every business, no matter how similar they seem, operates differently and has different needs. Because of this, they customize their offerings to each individual business to ensure that they receive the best possible solution. Above all else, Paychex's biggest concern is its customers.
Free Payroll Quotes From Top Companies!
Paychex Payroll Services
Paychex offers four different payroll service plans, each with their own services offered: Express Payroll, Paychex Flex Select, Paychex Flex Pro, and Paychex Flex Enterprise. Some of the features of these service plans include:
Paychex Flex Select, Paychex Flex Pro, and Paychex Flex Enterprise all come with dedicated payroll specialists to ensure that you have a dedicated contact for all your payroll or tax needs. They also offer labor compliance poster kits (as well as updates in labor laws) and multiple employee pay options.
Paychex Flex Pro and Paychex Flex Enterprise offer automatic wage garnishment, employee screening features, and reporting features.
Only Paychex Flex Enterprise offers HR administration features and custom reporting tools.
Though the different levels of service plan offer their own unique features, all Paychex payroll services include:
24/7 support: Expert service is available at all times through both chat services and phone.
Direct deposit: Paychex lets you set up automatic direct deposit for all your employees. They also offer prepaid pay card options.
Mobile app: All pertinent Paychex information is easily accessed from the free Paychex Flex mobile app. You can look up whatever information you need and even submit payroll from anywhere.
Tax filing: Local, state, and federal payroll taxes are calculated, paid, and filed by Paychex, so there is no need for you to worry about it.
How Much Do Paychex Payroll Services Cost?
Providing an exact cost for Paychex payroll services is difficult, as prices are largely based on the services you need and the number of employees you have. Rather than a monthly or yearly fee, Paychex charges by the pay period. What follows is a general pricing guide to provide an idea of what you can expect to pay for your Paychex payroll services.
For a business with 10 employees, bi-weekly payroll has an average cost between $25 and $30 per employee.
Paychex charges $15 per payroll for direct deposit.
Processing year-end employee W-2 forms has a base cost of $60, plus an average cost per employee of $6.25.
Paychex Payroll Service Reviews
Reviews for Paychex payroll services are largely positive, with many customers enjoying the variety of service options the company has to offer. Users commonly praise the company for its level of customization, saying that the services offered are almost tailor made for their business. Others have praised Paychex for their reliability, with some stating that they have always felt taken care of and valued.
There are those, however, who take issue with the company, primarily when it comes to their customer support. Some have complained that their supposedly dedicated specialist offered no solutions or information, then claimed not to know the client. Others have talked about other issues with Paychex, such as double paying employees and incomplete or incorrect reports. Users have also said that the service may work fine for midsize businesses, but lacks the scalability for small and large ones.
Make sure to read through all available reviews before making a final purchasing decision. It is a good idea to ask others with similar sizes and types of businesses how the service worked for them to see how it may work for you.
Author: Angela Escobar
Compare Competing Prices From The Best Payroll Pros