Intuit Payroll Service Rates, Reviews, Complaints & Company Overview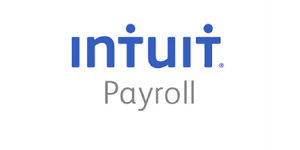 Intuit offers payroll solutions in different packages to suit the needs of businesses of varying sizes and types. With a wealth of experience behind them, Intuit makes it easier to ensure your payroll and taxes are accurate and compliant.
About Intuit Payroll Service
Founded in 1983 by Scott Cook and Tom Proulx, Intuit started as a simple check-balancing program developed at Stanford University. Cook was looking to start his own software company and went to Stanford to place an ad for a programmer. He met Poulx, who created the first Quicken program in his dorm room that the two used to launch Intuit.
From humble beginnings, Intuit went on to become one of the leading developers of accounting software. Today, the company boasts 15 million customers around the world and over 3,500 employees. Their goal is to simplify and streamline the processes involved with payroll, leaving you free to focus on the other aspects of running a business. Intuit works towards this goal by building strong relationships with their clients and getting to know their needs, allowing them to provide the best possible solutions.
Free Payroll Quotes From Top Companies!
Intuit Products and Services
Intuit offers different payroll service plans, with each plan intended for different sizes of business. Some of the features offered by Intuit payroll services include:
Compliance: Part of running a business is keeping track of your state's labor laws to ensure you remain compliant. Intuit Online Payroll monitors labor laws, keeping track of any changes and sending new posters whenever the need arises.
Multiple pay types: Intuit payroll services support 21 different pay types, including commision, hourly, overtime, salary, sick time, and vacation time. All you have to do is enter the approved salary or hours worked and Intuit instantly calculates and creates the paycheck for you.
Tax features: Federal tax forms and W-2 forms are automatically filed and prepared by Intuit payroll services. And if you have Intuit Online Payroll, you receive reminders about how much you owe and when it needs to be paid.
Workers' compensation: The majority of states require that you have workers' compensation insurance, something Intuit is prepared to help with. Once you set up your payroll service, simply fill out an online form that gets you in touch with Intuit's broker (Ap Intego) within a business day. They help you find a plan that works for your needs and link that plan to your payroll, ensuring payments are accurate and on time.
All Intuit payroll services offer unlimited payroll runs each month, the option of direct deposit or paper checks, QuickBooks integration, and tech support. Paper checks, however, must be printed on site and are not provided by Intuit. Intuit Online can be accessed from any device with an internet connection.
How Much Do Intuit Payroll Services Cost?
Prices for Intuit payroll services are based on the plan you choose. There are three plans, with each one suiting different sizes of business.
The Basic Plan, which includes a free trial, calculation of taxes, and instant payroll has a base cost of $20 per month, plus $2 per employee, per month.
The Enhanced Plan includes all the features of the Basic Plan, as well as automatic filling, filing, and payment of taxes. It has a base cost of $31.20 per month, plus $2 per employee, per month.
The Full Service Plan includes all the features of the Enhanced Plan, with the added bonus that Intuit transfers any data from previous providers and sets up, files, and runs your payroll for you. It has a base cost of $79.20 per month, plus $2 per employee, per month.
Full Service Payroll Online (the Full Service Plan with mobile access) and Assisted Payroll for QuickBooks Desktop also come at a base cost of $79.20 per month, plus $2 per employee per month.
Intuit Payroll Service Reviews
Customer reviews for Intuit payroll services are largely positive, with many users feeling that the company offers affordable yet dynamic solutions. It is common to find users praising Intuit payroll solutions for its intuitive design, with many saying it is one of the easiest services to use. Customers also enjoy the options that the company has available, which reviewers felt helped them find the right plan for their business.
There are customers, however, who have had issues with their Intuit payroll services. Some users complained that the online system is frequently under maintenance and prevents them from being able to perform their payroll duties after hours. Others have said that the company does not update as often as it should, leaving them with slow or inaccurate systems.
It is important to read through any available reviews before making your final purchasing decision. The best way to see how the service is going to work for you is to see how it has worked for others, so don't be afraid to ask those in similar businesses about their experiences.
Author: Angela Escobar
Compare Competing Prices From The Best Payroll Pros