SurePayroll Payroll Service Rates, Reviews, Complaints & Company Overview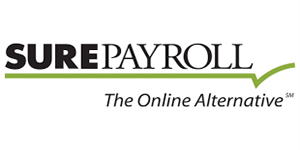 Designed primarily for small businesses, SurePayroll is a comprehensive, online payroll service meant to make the processes associated with payroll easier. It features a customizable dashboard to better tailor the solution to your specific business. With a variety of features and tools available, SurePayroll has what it takes to handle all your payroll needs.
About SurePayroll Payroll Service
Founded in 2000, SurePayroll was the first online payroll service meant for small businesses. Since their start, the company's primary goal has been to provide business owners with affordable, simple payroll solutions. The company believes that the customer comes first and works hard to consistently deliver innovative and personalized services and support. Payroll services from SurePayroll have been developed for businesses with 100 employees or less.
SurePayroll became a wholly owned subsidiary of Paychex, Inc. in 2011, which gave them a chance to offer their customers even more resources. In addition to payroll features, SurePayroll offers solutions to manage benefits plans, employee screening, and workers' compensation Insurance.
Free Payroll Quotes From Top Companies!
SurePayroll Payroll Services
Choosing SurePayroll to handle your payroll service needs means choosing a variety of features and services designed to simplify payroll and other human resources management (HRM) tasks. Some of these features include:
Accounting integration: Rather than take the time to enter your payroll again for your general ledger, SurePayroll allows you to import your payroll entries directly into your ledger. This cuts down on the time it takes to enter this information, as well as any possible mistakes that may come from retyping the information. You are also able to easily review entries to ensure accuracy without having to dig through old paper files.
Compliance: SurePayroll's SureAdvisor keeps you on top of all labor laws so that you're never out of compliance. The company provides labor law posters as well as updates whenever labor laws change to ensure you are always up to code.The company also provides HR guides and a business forms library so you have everything you need to follow all required rules and regulations.
Mobility: Available for Apple and Android products, the free SurePayroll app allows you to view and manage your payroll on the go. No matter where you are, you have access to all your information at the touch of a button.
Time integration: Payroll solutions from SurePayroll offer time clock integration so there's no need to change vendors or worry about punch discrepancies. This prevents errors down the road, as this information can also be imported rather than retyped in another ledger or form.
How Much Do SurePayroll Payroll Services Cost?
It is difficult to provide an exact price for payroll services from SurePayroll, as the costs largely depend on the number of employees you have and the services you require. The subscription plan offered by the company is called the Small Business Payroll plan. What follows is a general pricing guide to give you an idea of what you can expect to pay for your SurePayroll payroll services.
There is a base cost that averages between $30 and $50 per month, plus $5 per employee, per month for bi-weekly payroll.
Monthly payroll has the same base cost, plus $5 per employee, per month.
Year-end tax services come with a base cost of $45, plus $4 per employee.
SurePayroll Payroll Service Reviews
Reviews for SurePayroll payroll services are, overall, quite positive. Users enjoy that the company supports integration with other accounting programs and services, saying it makes the entire process easier. Others have praised the ability to support multiple payroll types and the flexibility that SurePayroll has to offer. It is not uncommon to find reviews where customers talk about the company's mobile apps, with many finding that it makes it easier for both employers and employees to manage their information.
The only real negative reviews of SurePayroll payroll services have to do with the security features. Some consider them to be too stringent, making it difficult to access the solution or give others permission to access it. However, it should be noted that SurePayroll has responded to some of these complaints, stating the security measures are there to ensure the maximum amount of data protection.
As with any product or service, it is important to read through all available reviews before making a final purchasing decision. Ask around to see how the service has worked for others to see how it might work for you.
Author: Angela Escobar
Compare Competing Prices From The Best Payroll Pros