Xero Payroll Service Rates, Reviews, Complaints & Company Overview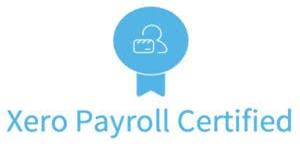 Xero is a cloud-based payroll service solution developed to help small businesses with the day-to-day tasks that come with running payroll for a business. It is available on any device with an internet connection, giving you the ability to access what you need from anywhere at any time. Xero payroll services also support integration with multiple third-party applications.
About Xero Payroll Service
Since its inception in 2006, Xero has grown to boast more than 1 million global subscribers and over 2,000 employees. The company is at the forefront of the Australian, New Zealand, and UK cloud accounting markets. The U.S. arm of the company is merging with Gusto, who will be the provider of Xero payroll services after December 31, 2018.
Xero strongly believes that small businesses are the heart of the economy, which is why the company tailors its services to them. They strive to connect with their customers and build strong relationships based on reliability and trust. The company's number one priority is ensuring its customers have everything they need to run a successful operation.
Free Payroll Quotes From Top Companies!
Xero Payroll Services
Payroll services from Xero offer a variety of benefits and features, some of which include:
Employee access: Compatible with Apple and Android devices, the Xero Me app gives employees the ability to request time off, submit hours, and view pay history at any time.
Pay flexibility: Xero allows for multiple pay rates, which makes it easier to ensure that any employees or contractors are paid appropriately for their work or any overages. The company's services also allow for weekly, bi-weekly, and monthly payments.
Pay types: Set up direct deposit so your employees get their paychecks sent directly to their account, or customize paper checks with Xero's check designer.
Tax filing: Xero automatically calculates and updates any necessary payroll taxes for you. Filing and paying is completed with a simple click, making sure you never miss a payment or pay incorrect amounts again. The company also handles year-end employee W-2 forms.
How Much Do Xero Payroll Services Cost?
Prices for Xero payroll services are dependent on which of their five service plans you choose.
The Starter plan includes customizable reports, expense tracking, five bills, five invoices, five quotes, and live bank feeds, as well as W-2 forms and 1099 forms. It costs $9 per month.
The Standard plan includes direct deposit, payroll for five employees, unlimited bills, unlimited invoices, and unlimited quotes, as well as all the features of the Starter plan. It costs $30 per month.
The Premium plan includes all the features of the Standard plan, as well as multi-currency support and payroll for 10 employees. It costs $70 per month.
The Premium 20 plan includes all the features of the Premium plan, as well as payroll for 20 employees. It costs $90 per month.
The Premium 100 plan includes all the features of Premium 20, as well as payroll for 100 employees. It costs $180 per month.
If your business has more than 100 employees, each additional person has a cost of $2. All Xero payroll service plans come with 1GB of online file storage and unlimited users. The company commonly offers discounts, such as 15 percent off for users with multiple companies registered with Xero and 25 percent off for nonprofit organizations. They also offer a free 30-day trial.
Xero Payroll Service Reviews
Reviews for Xero payroll services are generally positive, with small business owners finding that the company makes it easier for them to handle their payroll needs. Users commonly praise Xero for its intuitive design and simple interface, as well as the support they receive from the company. Others enjoy the mobility of the service, stating that it makes it easier for their employees to access their pay and time information.
Some users, however, have had problems with payroll services from Xero. Customers have talked about functions that are not available through Xero, saying it requires them to purchase add-ons. Others have said that it does not offer the coverage that their business requires. It should be noted, however, that Xero payroll services are meant specifically for small businesses.
Be sure to read through any available reviews before making your final purchasing decision. The best way to see how a service is going to work for you is to see how it has worked for others, so don't be afraid to ask for recommendations from businesses of a similar size or industry.
Author: Angela Escobar
Compare Competing Prices From The Best Payroll Pros