Paycor Payroll Service Rates, Reviews, Complaints & Company Overview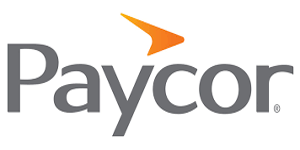 Paycor offers a cloud-based HR and payroll platform that gives you a single solution for multiple HR facets. The company provides personalized support to ensure that you get the most from your payroll service and are able to properly grow your business.
About Paycor Payroll Service
Started by Bob Coughlin in 1990, Paycor has grown into one of the largest independently owned human resource management (HRM) and payroll companies in the United States. The company boasts more than 18,000 customers across the country. With a focus on small and midsize businesses, Paycor works to streamline the processes that come with HR and payroll.
Paycor is committed to providing its clientele with only the best and strives to bring innovative and intuitive solutions to everyone. Payroll services from Paycor are scalable to meet the needs of growing businesses and ever-changing industries. Whatever your payroll or HR needs may be, Paycor has you covered.
Free Payroll Quotes From Top Companies!
Paycor Payroll Services
With its payroll services, Paycor wants to make life and work easier for you and your employees. The company offers services to businesses of varying sizes, with features designed to simplify HRM and payroll. Some of those features include:
Alerts: If there is an issue with your payroll, such as incorrect wages or pay changes, the system alerts you to the problem. This allows you to catch any mistakes before they cause bigger problems.
Automatic updates: Paycor releases new product features and functionalities every quarter. These releases are free and update within your system automatically.
Dedicated support: A dedicated client success team ensures that any questions you have are answered and any issues that arise are taken care of promptly. The Paycor team knows your business and how it works.
Direct deposit: Employees are able to have each paycheck sent directly to their bank account. There are also functions that allow you to split paychecks into multiple accounts.
Employee self-service: Rather than wait for or rely on managers or HR administrators to change employee information, workers have access to everything they need to ensure their personal information is correct.
Mobility: Paycor is a cloud-based platform, which allows you to access the system from a phone or tablet as well as a computer. There is also a free app available that gives employees the ability to request time off and access their pay and tax information.
Multiple payment options: In addition to direct deposit, Paycor offers both paper checks and pay cards for your employees.
How Much Do Paycor Payroll Services Cost?
It is difficult to provide an exact price for Paycor payroll services, as the cost depends on the services you choose and the size of your business. Unlike many other payroll service companies, Paycor charges by the pay period as opposed to by the month or year. Here is a general pricing guide to provide an idea of what you can expect to pay for your Paycor payroll services:
Bi-weekly payroll for a business with 10 employees has an average cost of $21.50 per employee.
Bi-weekly payroll for a business with 20 employees has an average cost of $33 per employee.
Base payroll fees are $1.15 plus $10 per employee, per payroll.
Processing year-end employee W-2 forms has a base cost of $23, plus $2.33 per employee.
Note that these costs do not include wage garnishments.
Paycor Payroll Service Reviews
The vast majority of reviews for Paycor payroll services are highly positive. Users frequently praise the ease of use that Paycor has to offer, with some saying it is easier to navigate than other services they have tried. People also enjoy that the company's services keep them up to date on the latest in labor laws, ensuring they are compliant at all times.
However, some users have complained about issues with the online portal, stating it makes them go through the process of receiving an email code every time they try to use, despite always using the same computer. Others have said that the company switched to a group email for any support questions, which greatly increased the amount of time spent waiting for an answer.
Be sure to read through all available reviews before making your final decision. Don't be afraid to ask others how the service has worked for them, as it is the best way to see how it will work for you.
Author: Angela Escobar
Compare Competing Prices From The Best Payroll Pros